Twitter blasts Trump for calling Omarosa a "dog"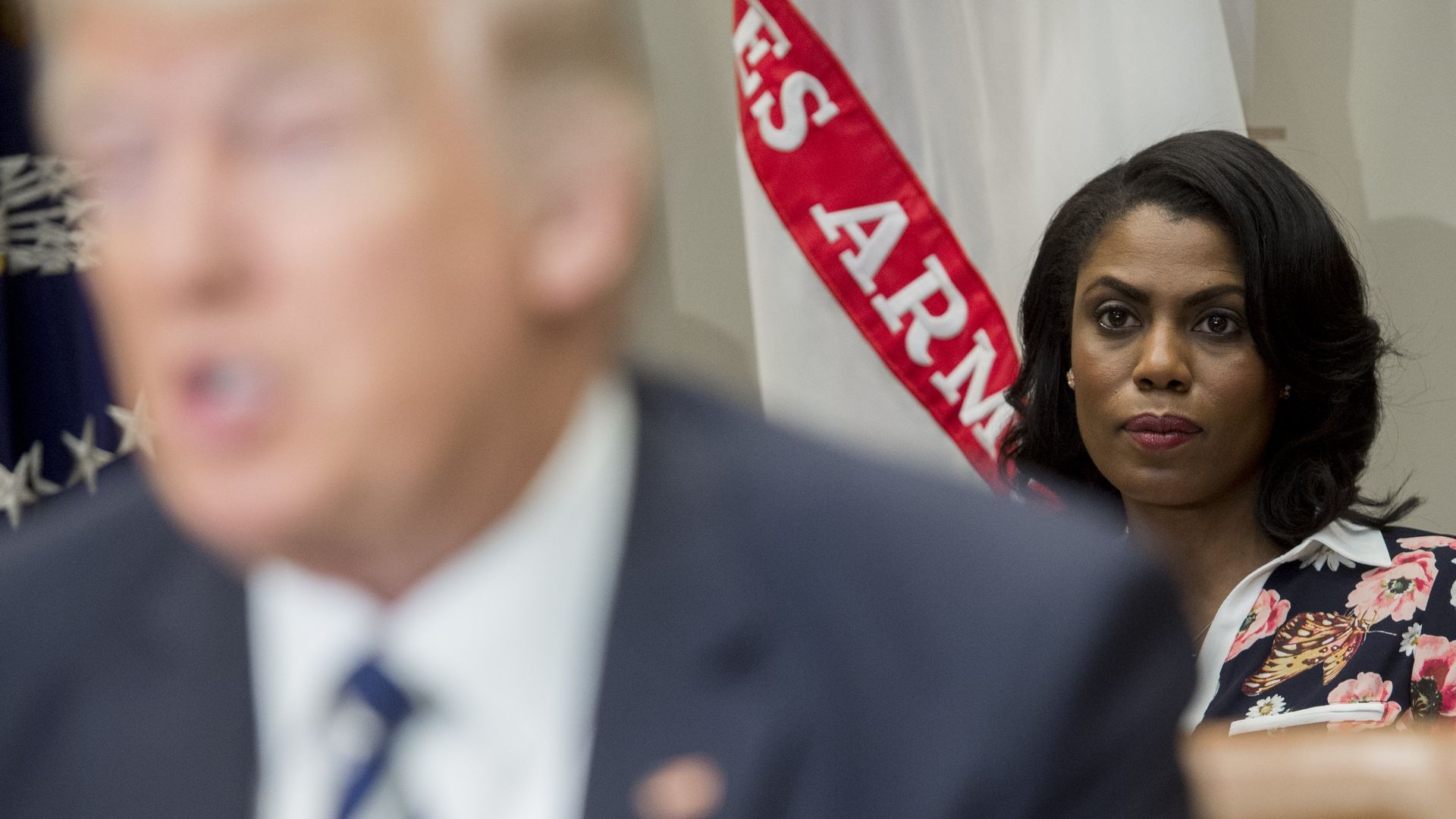 President Trump tweeted this morning that he was glad his Chief of Staff John Kelly fired "that dog" Omarosa Manigault Newman, who released a tape this morning in which members of Trump's staff discussed how they might respond to rumors of him being recorded using a racial slur.
The big picture: This is not the first time Trump has invoked a "dog" metaphor to insult someone, but its direct use to attack a woman of color has prompted Twitter outrage and debate from prominent figures on both the right and left.
What they're saying:
Rep. Elijah Cummings (D-Md.): "Mr. President, it is beneath you and the office of the presidency to call any woman a dog. It is degrading and demeaning, and I pray that you will stop this vulgar behavior. Our country is better than this."
CNN analyst April Ryan: "Let me be clear! Calling a Black woman a dog is unacceptable. This is a pattern. We saw it with the black football players moms. They were called sons of B*tches."
Go deeper