Surprise: One area where Congress is functioning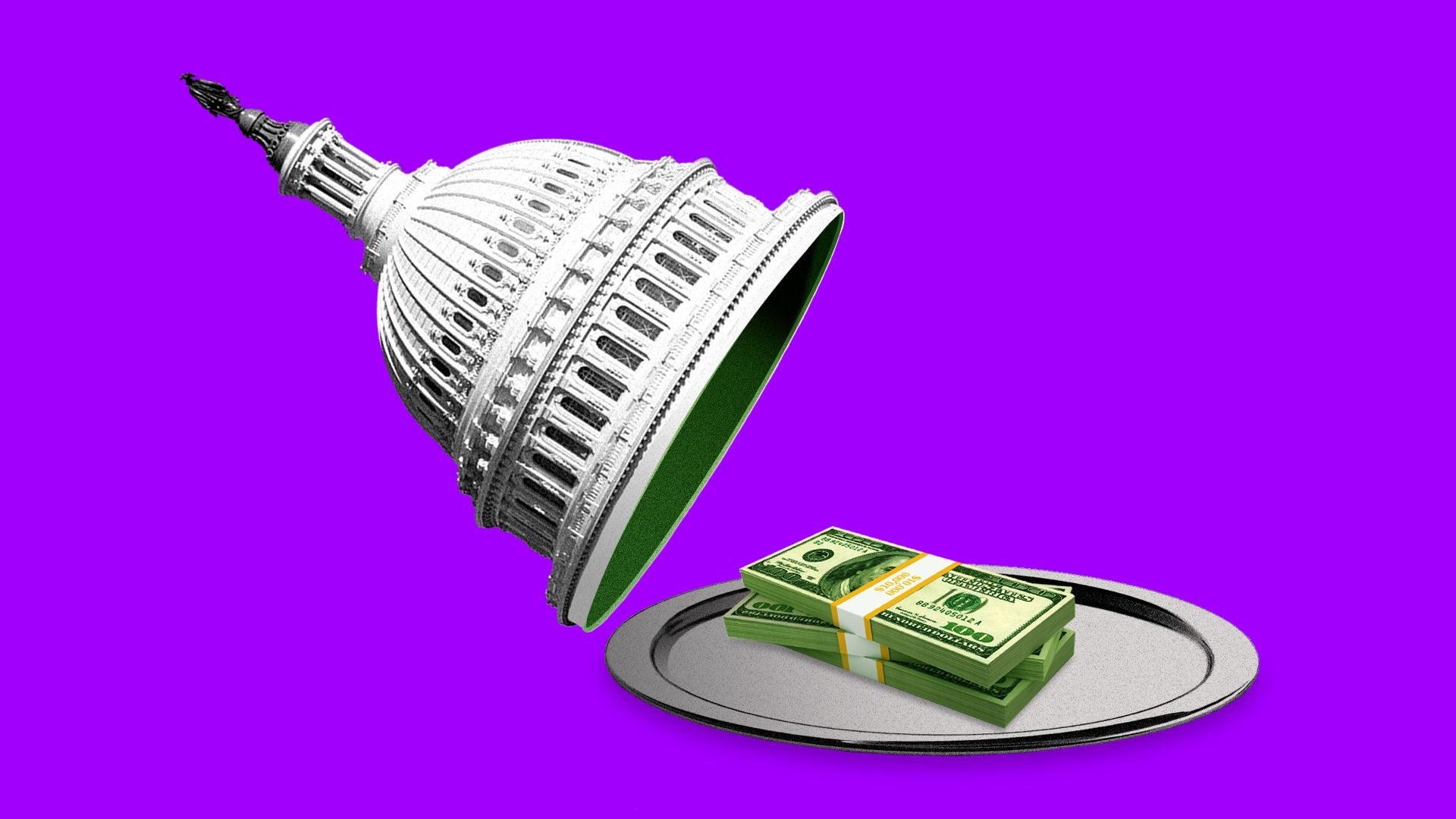 Congress — which is arguably more gridlocked than ever — is actually doing a pretty decent job so far at the task that's eluded it for years: passing spending bills.
Why it matters: It might seem like a low bar, but it's better than waiting until the last minute, like Congress usually does. And passing individual spending bills, at least in theory, gives much more scrutiny to the process of deciding how federal dollars get spent than passing one giant funding bill hours before the government shuts down, as Congress is prone to do.
The big picture: This week, the Senate will begin working to pass its third "minibus" of appropriations bills, which includes funding for defense, labor and health care programs.
If this package passes — which it's expected to — the Senate will have passed nine of 12 appropriations bills for fiscal year 2019 so far. It's already passed the majority of spending bills by early August for the first time since 2000.
The House has currently passed six of 12 funding bills, although it historically has been better at getting spending bills through, as it only needs a majority.
The back story: Still not impressed? It's true that this is what Congress is supposed to do. But in reality, it hasn't completed all 12 spending bills before Oct. 1 (the beginning of the new fiscal year) since 1996, per Brookings.
Although this Congress is passing bills in small packages together, each bill is still going through the committees, which is the way it's supposed to work — rather than stitching them together and taking them straight to the House and Senate floors.
Some of the more controversial bills haven't even passed the Senate — which requires bipartisan votes to pass anything — in years. For example, the spending bill for labor and health care programs, which always attracts politically charged votes on abortion and the Affordable Care Act, hasn't passed the Senate on its own since 2007.
Between 2010 and 2017, there were six separate years when the Senate didn't pass any of its appropriations bills before Sept. 30, also per Brookings.
Yes, but: This is 2018, and things can still fall apart.
The two chambers still need to negotiate final versions of the spending bills they've passed so far, a process which has already been delayed.
And President Trump's border wall could cause a government spending showdown, as the president himself has threatened.
However, in a meeting with GOP leadership before recess began, Trump agreed that wall funding doesn't need to be settled before the beginning of the new fiscal year, when leaders hope to have at least half of the bills finished, according to a person familiar with the meeting.
Go deeper