Who to watch in tonight's primaries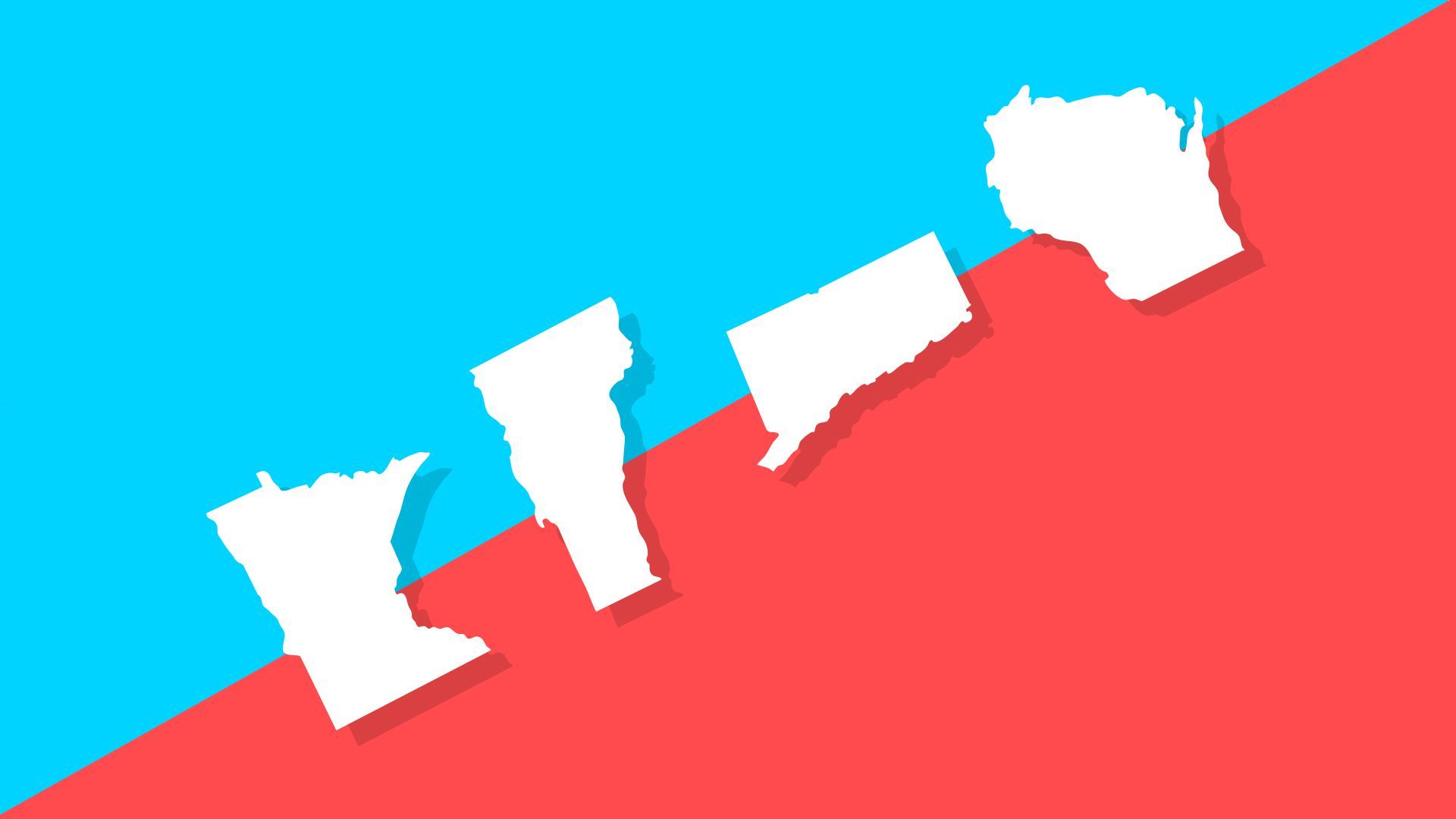 There are a lot of interesting candidates to watch in tonight's primaries across Minnesota, Wisconsin, Connecticut and Vermont.
Why it matters: Even if all of these characters don't win their races, a look at who they are gives insights into some of the candidate trends we've seen in the 2018 cycle so far — like women candidates and others who would make history if elected.
Here's who to watch in races up and down the ticket:
Three gubernatorial candidates in Wisconsin could make history. If elected, Mahlon Mitchell — a firefighter and union president — would be the first black governor of the state, while state Sen. Kathleen Vinehout or EMILY's List-backed Kelda Roys would be the state's first woman governor.
Christine Hallquist, who's running in Vermont, could be the nation's first transgender governor. And because Vermont has no age limit on who can run, 14-year-old Ethan Sonneborn is also vying to be Vermont governor.
Women could dominate in primaries for U.S. Senate. On Nov. 6, we could see two women on each ticket in Wisconsin (Democratic Sen. Tammy Baldwin and Republican State Sen. Leah Vukmir) and Minnesota (Democratic Sen. Tina Smith and Republican State Sen. Karin Housley).
Two women are running in the Democratic primary for Minnesota's 8th district: Kirsten Hagen Kennedy, North Branch mayor, and Michelle Lee, an award-winning journalist.
Go deeper