Trump's fresh immigration headache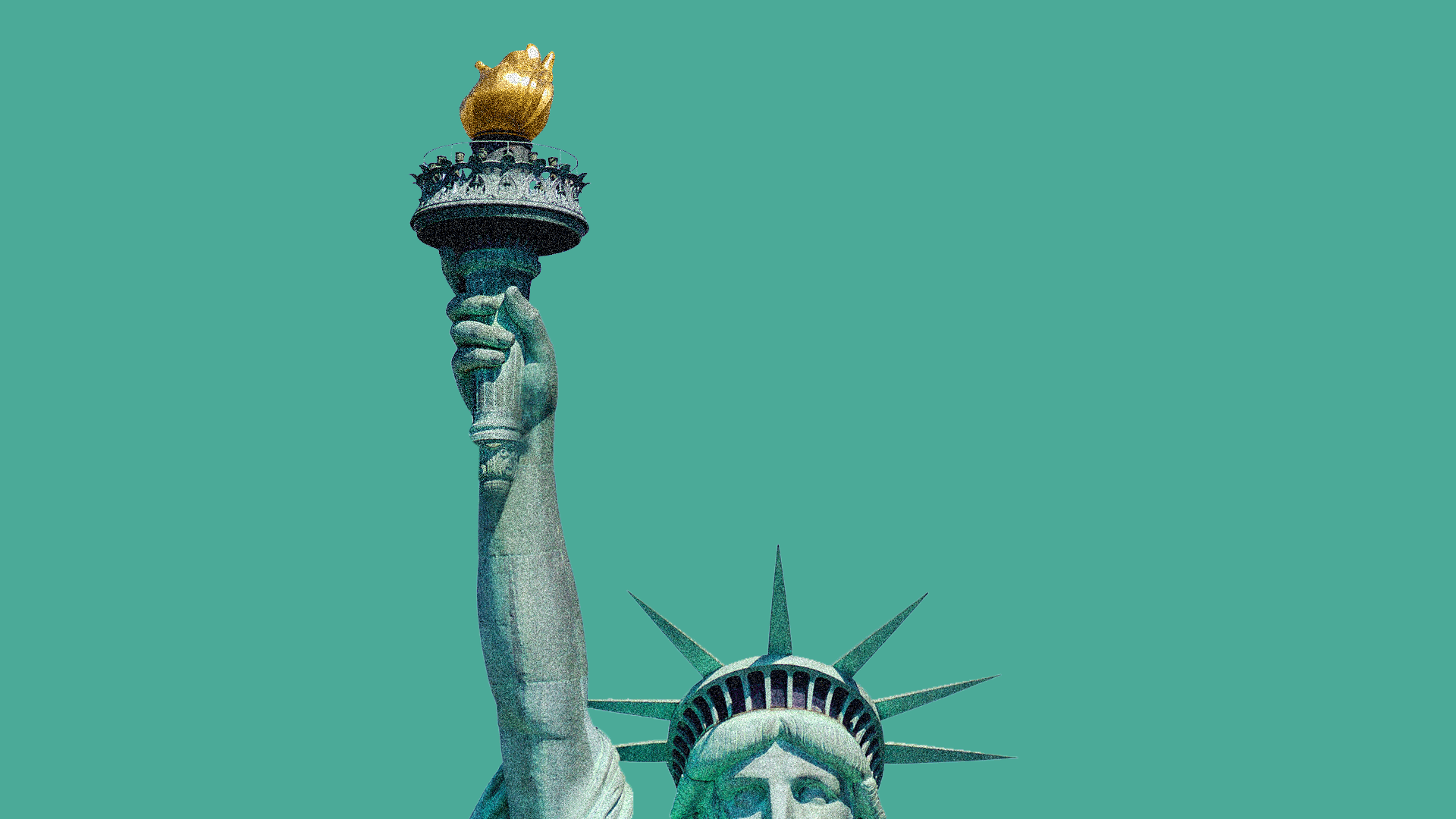 A June Supreme Court decision over how to give immigrants notice to appear in court for deportation proceedings has opened another big legal fight over how the Trump administration can enforce deportation orders, the AP's Amy Taxin reports.
Why it matters, per Axios' Stef Kight: Depending on how the Supreme Court's decision is interpreted, it could make it a lot harder for the government to deport undocumented immigrants who have been caught illegally in the country.
The details: The 8-1 Supreme Court decision focused on a Brazilian handyman who was trying to obtain a green card, and Justice Sonia Sotomayor wrote in the majority opinion that if the government doesn't provide a time and place in notices to appear in court, the notice isn't a notice under the law.
Justice Samuel Alito dissented alone, pointing out that one agency issues the notices, and another sets the hearing, meaning the government can't in effect put an accurate date on notices.
The impact: Already some judges have refused to issue deportation orders, while others have refused to grant attorneys' requests to throw the orders out.
Immigration and Customs Enforcement has pushed back and appealed the judges' decisions.
The fight has extended beyond immigration courts: A judge in Washington state threw out an indictment against a farmworker for illegally reentering the U.S. since it was found he was deported improperly two years ago with an incomplete notice.
The decision could affect hundreds of thousands of immigrants and could determine whether they are allowed to stay in the U.S.
The bottom line: This is the government's own fault for telling some immigrants to appear in court without giving them a time or date in the paperwork. DHS and DOJ are already struggling with court backlogs and an onslaught of asylum claims, which slow down the deportation process.
Go deeper