Scoop: Netanyahu and Sisi held secret meeting on Gaza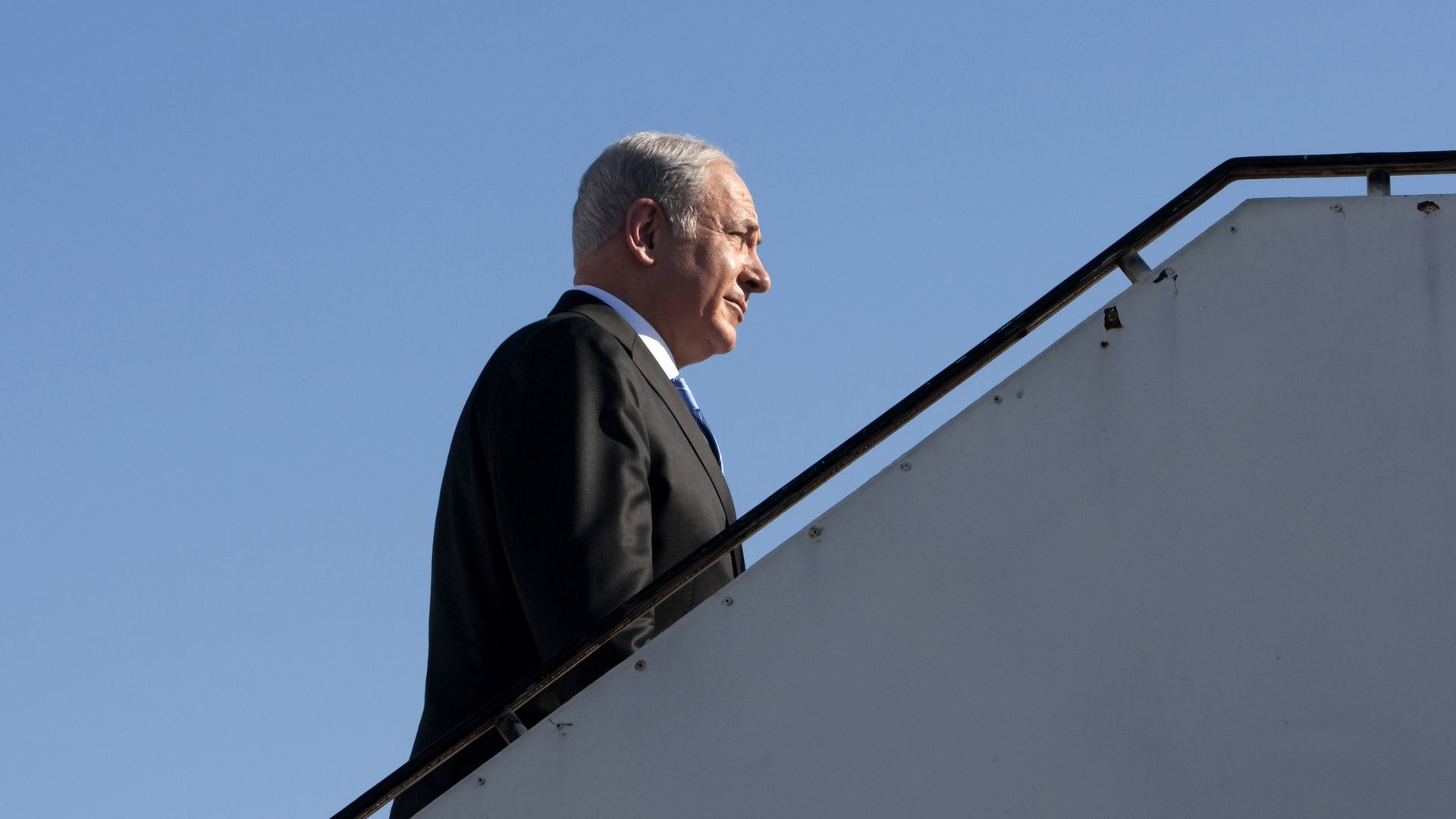 Israeli Prime Minister Benjamin Netanyahu and Egyptian President Abdel Fattah el-Sisi held a secret summit in Egypt on May 22nd to launch efforts toward a Gaza stabilization deal, U.S. officials told me.
Why it matters: This meeting was pivotal in the Egyptian-led efforts over the last three months to reach a deal between Israel, Hamas and the Palestinian Authority on stabilizing Gaza. The Egyptians updated the Trump administration about their efforts and got the backing of the White House.
Netanyahu traveled to Egypt on May 22nd with a very small group of advisers and security guards. He stayed in Egypt for a few hours and went back to Israel after midnight. Netanyahu's trip stayed secret and most of the members of his security cabinet were kept out of the loop.
According to U.S. officials, Netanyahu and Sisi discussed a deal that included a long-term ceasefire in Gaza as well as...
Easing the Israeli and Egyptian siege on Gaza.
The return of the Palestinian Authority to the Hamas-controlled Gaza strip.
The reconstruction of critical infrastructure in Gaza.
Solving the issue of Israeli soldiers and civilians held by Hamas.
During the meeting, the Egyptian president told Netanyahu that any solution in Gaza must include the return of the Palestinian Authority to the strip in order to gradually retake control from Hamas.
Sisi stressed in the meeting that the full demilitarization of Gaza shouldn't be a precondition to the initiative.
Sisi's message to Netanyahu was that Israel, the Sunni Arab countries and the international community must put pressure on Palestinian president Mahmoud Abbas to go back to administrating Gaza, regardless of his reluctance to do it.
The leaders also discussed the Trump administration's long-anticipated Middle East peace plan.
Go deeper