Tom Steyer is investing $120 million to help Democrats win the House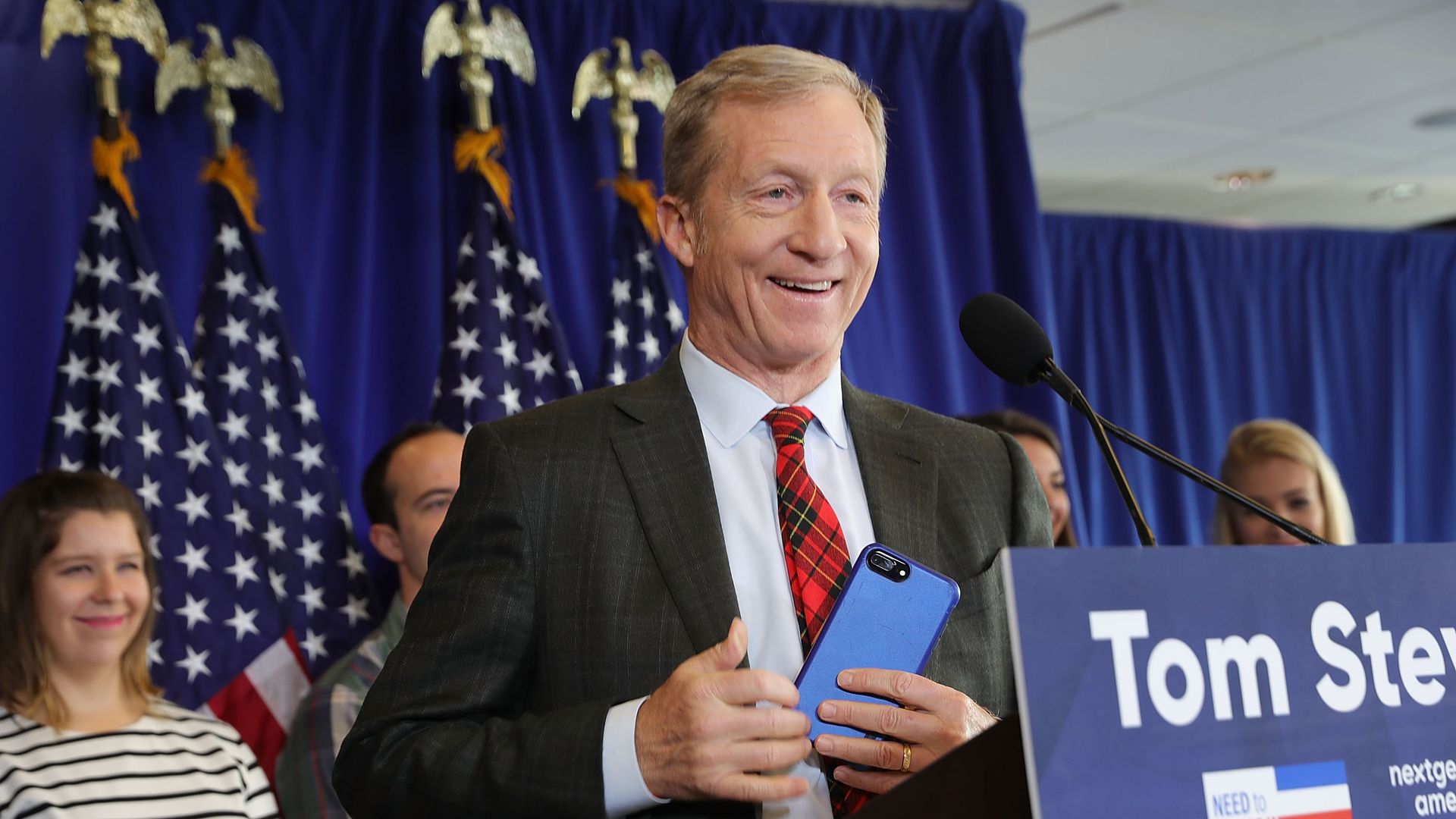 Tom Steyer is going to spend $10 million — on top of his planned $110 million — to help Democrats win the House by turning out voters who support the idea of impeaching President Trump, Bloomberg reports.
Why it matters: Steyer is investing more money into helping Democrats ahead of the 2018 midterm elections than any other individual in Democratic politics.
Our thought bubble: This is the latest example of Steyer's longterm political plans. He's investing multimillions and thousands of volunteers into Dems' efforts to take back the House, and pushing them toward introducing impeachment articles if that happens. He's also setting himself up for a potential 2020 presidential run — though he hasn't confirmed that yet.
The details: The additional $10 million will go toward Steyer's "Need To Impeach" efforts — things like digital and TV ads, mailers, and phone calls. The campaign has already received 5.5 million members, which Bloomberg notes includes an average of 10,000 names for every congressional district.
Go deeper