Don Jr. emerges as a campaign natural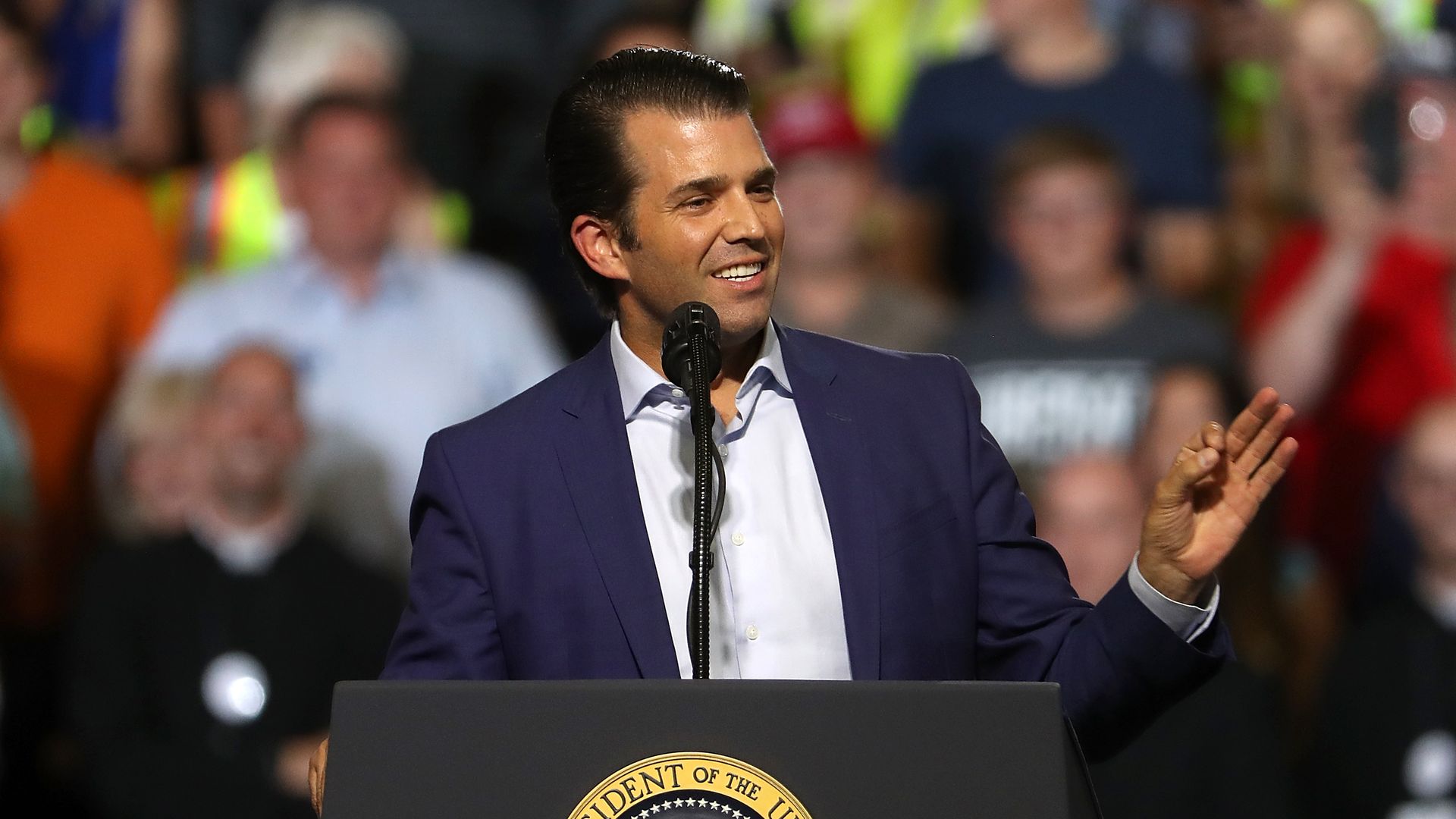 Donald Trump Jr., 40, the president's oldest son, is poised to be a key player this fall in a strategy aimed at galvanizing the president's most ardent supporters, the WashPost's Ashley Parker and Phil Rucker write on A1:
The big picture: "In a normal Republican universe ... a guy like Don Jr. ... would be very problematical," says Republican strategist Mike Murphy. "But in the new Trump universe, with different laws of gravity, every campaign is seen as just a big Republican primary."
David Bossie, Trump's former deputy campaign manager: "He is fundamentally educating the American people that we must have a Republican House in November, because the alternatives are first and foremost the impeachment of his father."
Cliff Sims, a former White House and Trump campaign staffer: "Don is a chip off the old block ... He's a savage on Twitter and a force of nature on the stump."
Go deeper