What we're reading: The juiciest claims from Omarosa's upcoming book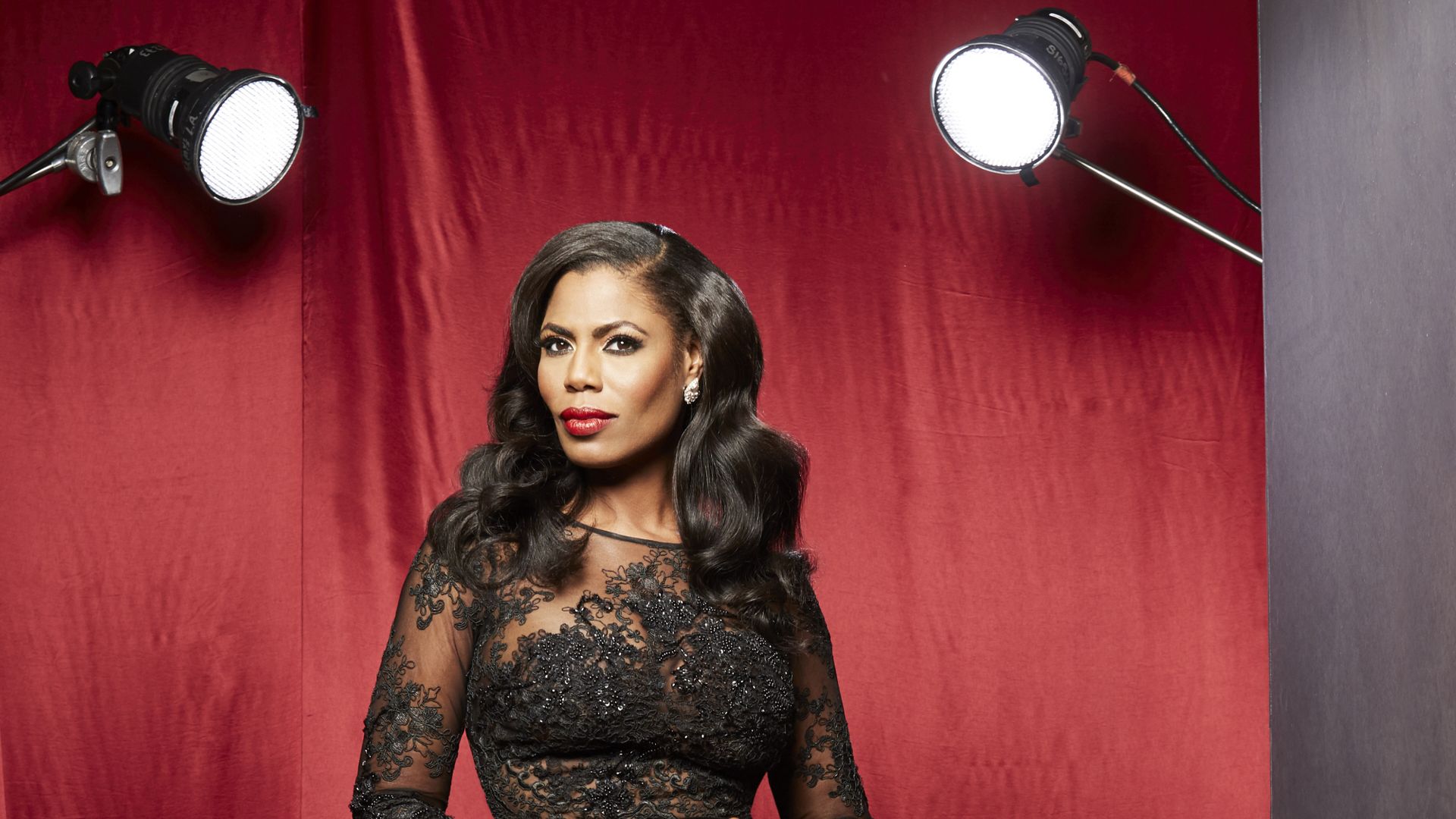 In her new book coming out next week, former White House staffer Omarosa calls Trump a "racist," claims there are tapes of him saying the "N-word," and says there is a tanning bed in the White House, according to the Washington Post and the Guardian who have received advanced copies.
The big picture: This will be the first book from a former Trump White House aide that goes after the president and his administration. Omarosa, who was one of the original contestants on Donald Trump's former reality TV show "The Apprentice" and went on to work for the Trump campaign and ultimately the White House, was fired by Chief of Staff John Kelly in December and was reportedly forcibly removed from the White House grounds.
Between the lines: Omarosa reportedly secretly recorded Trump and others during her time in the West Wing, according to the Daily Beast, but she does not offer any specific evidence for what she claims in the book. In fact, one claim has already been directly disputed:
Other claims made in her new book:
She was offered a $15,000 a month contract from the Trump campaign in exchange for staying silent after she was fired. She refused the offer.
Trump wasn't aware that Kelly fired her. She quotes him saying, "No! No one even told me. I didn't know that. Damn it."
There are tapes of Trump using the "N-word" repeatedly, according to Omarosa, during the making of The Apprentice — although she doesn't say she personally heard him use the word. This is not the first of such allegations against Trump.

"It had finally sunk in that the person I'd thought I'd known so well for so long was actually a racist. Using the N-word was not just the way he talks but, more disturbing, it was how he thought of me and African Americans as a whole."

Trump used racial slurs in reference to Kellyanne Conway's half Filipino husband, George Conway, calling him a "F**ing FLIP! Disloyal! Fucking Goo-goo."
Trump is a "racist, misogynist and bigot," writes Omarosa.

Trump asked her about her decision to go to Haiti, "Why did you choose that shitty country as your first foreign trip?" Trump reportedly referred to Haiti and a few other nations as "shithole countries" in January this year.
The White House has a tanning bed, although the Post reports that other White House aides have said they have not seen it.
She once walked in on Trump chewing up a piece of paper and seemingly swallowing it in the Oval Office.
"All we need to remember is that Trump loves the hate," she writes. "He thrives on criticism and insults. He delights in chaos and confusion. Taking to Twitter to call him names only fuels him and riles his base. To disarm him, starve his ego; don't feed into it."
Go deeper: White House calls Omarosa a liar over allegations in upcoming book
Go deeper