Trump turns up the heat on Turkey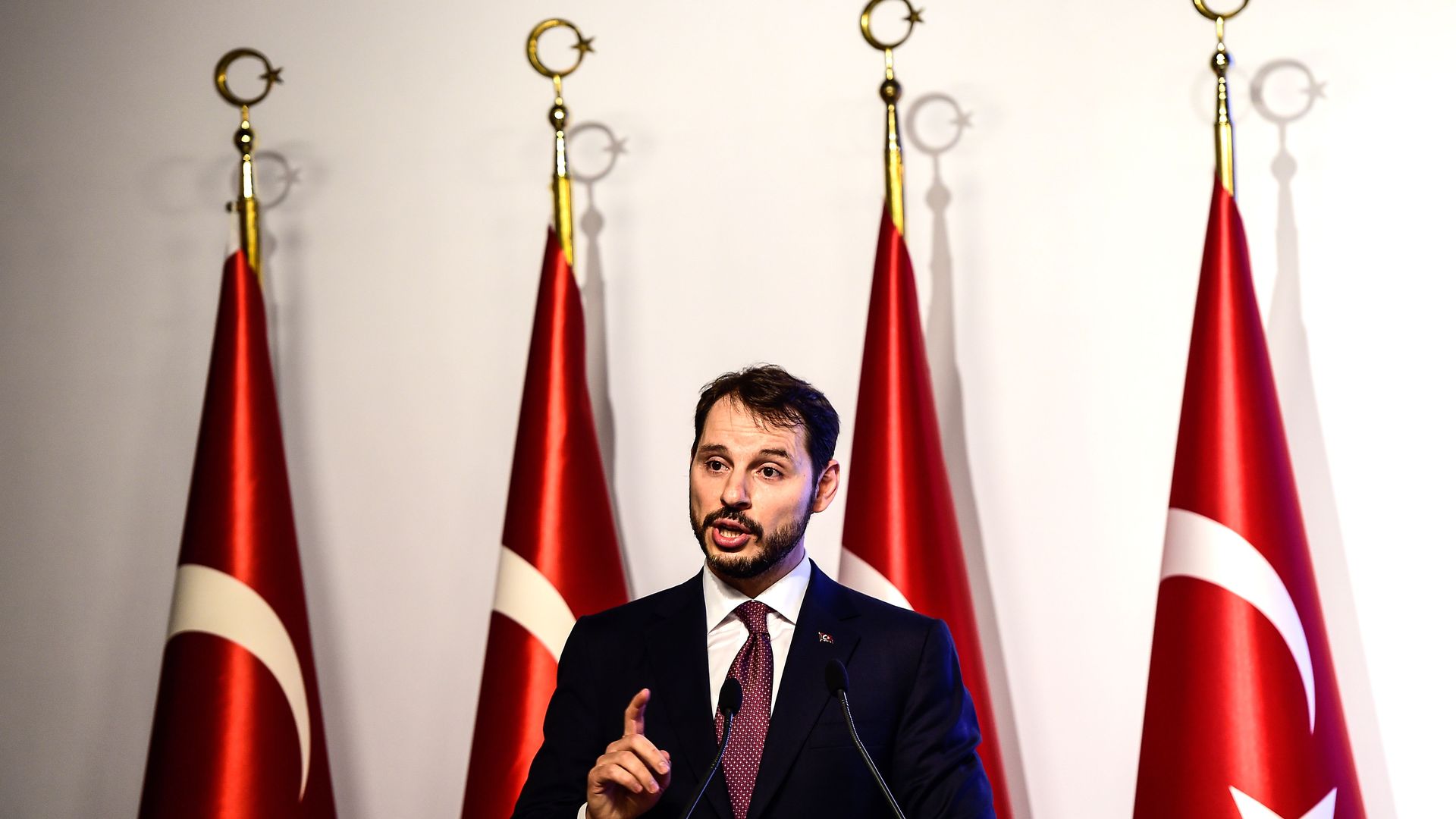 The lira dropped to an all-time low Friday as geopolitical tensions between NATO allies Turkey and the United States continued to escalate.
The big picture: President Trump announced via tweet that the U.S. would be raising tariffs on Turkey to 50% on steel and 20% on aluminum. Per CNBC, the tweet and the subsequent currency sell-off came after a Turkish delegation returned from the U.S. having made no progress in talks about pastor Andrew Brunson, whose detention prompted the White House to slap sanctions on high-ranking Turkish officials last week.
President Recep Tayyip Erdoğan urged Turkish citizens to exchange American dollars and gold into lira in a speech Friday, declaring a need to fight back against those who have "waged an economic war" against his people, per Reuters.
Erdoğan also said he held a phone call with Russian president Vladimir Putin, whose country has also been hit by U.S. sanctions, to "discuss economic ties," reports the AP.
The Turkish economy was already in a fragile state prior to the escalation of tensions, largely because of the pressure Erdoğan has exerted on the central bank to lower interest rates.
"Don't forget, if they have their dollars, we have our people, our God. "
— Turkish President Erdoğan
Worth your time: U.S.-Turkey Relations Will Never Be the Same
Go deeper