This year's Atlantic hurricane season likely to be below average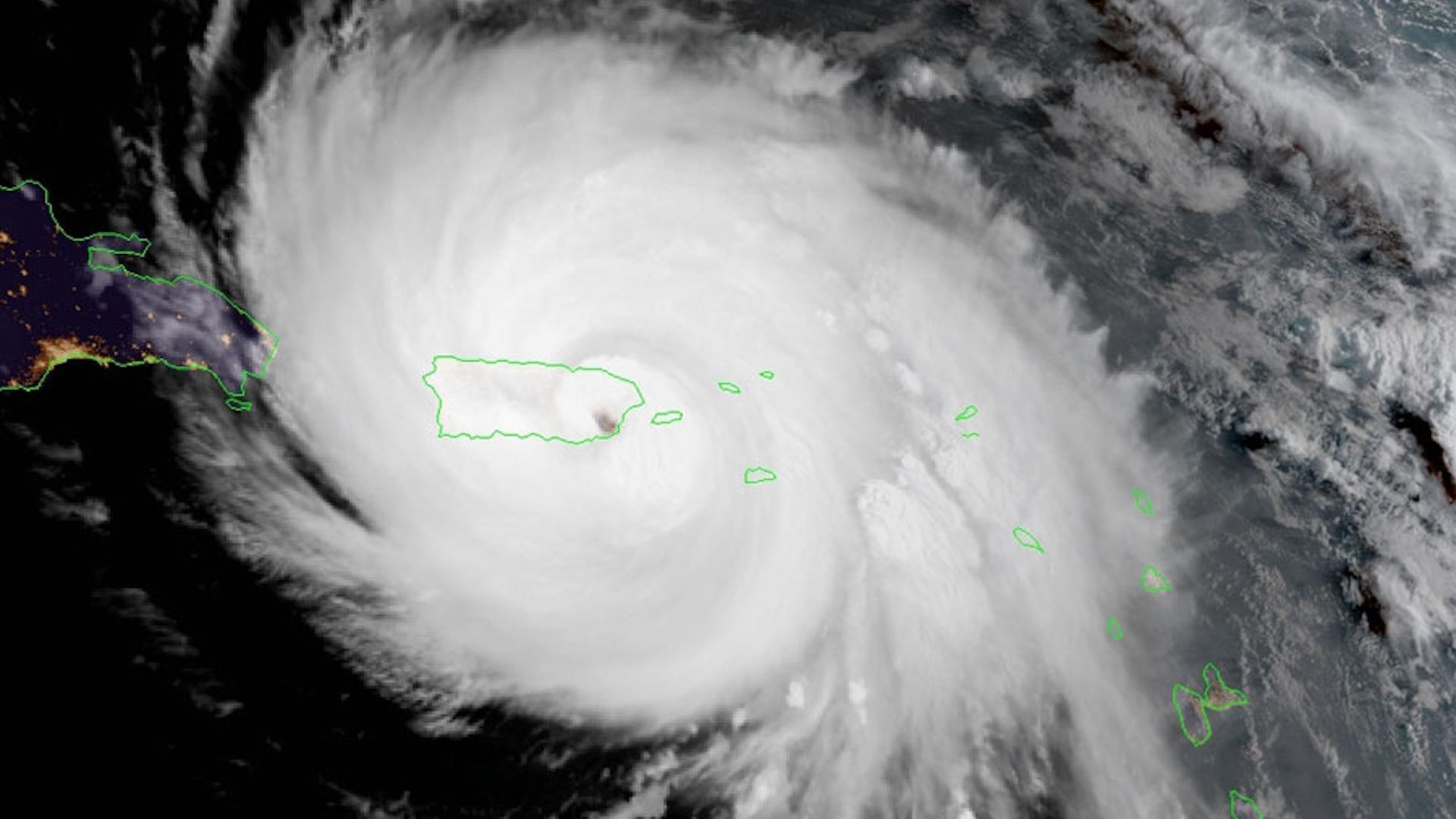 The 2018 Atlantic hurricane season is likely to have below average activity, due in large part to the formation of an El Niño event in the tropical Pacific Ocean, and cooler than average sea surface temperatures in key regions of the tropical Atlantic, forecasters with NOAA's Climate Prediction Center announced Friday.
Why it matters: Hurricanes are nature's most powerful and costliest storms, and after an extraordinarily destructive hurricane season in 2017, the prospect of a below-average season is a welcome one for millions of coastal residents.
By the numbers: NOAA's forecasters increased the likelihood of a below-average Atlantic hurricane season to 60%, which is a significant jump from 25% in May, in an updated outlook issued Friday. The likelihood of a near-normal season has gone down, now sitting at 30%.
Meanwhile, the odds of an above-normal season has dropped from 35% in May to 10% on Friday.
For the entire hurricane season, which ends on Nov. 30, NOAA predicts a total of 9 to 13 named storms , of which 4-7 will become hurricanes, including zero to 2 major hurricanes of Category 3 intensity or greater.
So far, the season has seen four named storms, including two hurricanes, NOAA said in a statement.
An average six-month hurricane season produces 12 named storms, including six hurricanes and three major hurricanes.
The details: A fledgling El Niño event in the Pacific Ocean could inhibit the formation of tropical storms and hurricanes by increasing the speed of upper level winds over the main area where such storms develop. Such wind shear, in which winds change in direction and/or speed with height, can tear tropical cyclones apart.
In addition, sea surface temperatures in the so-called "Main Development Region" of the tropical Atlantic are well below average for this time of year, which is another indicator of a below average season.
The other side: Even if the overall season turns out to be below average in the number of storms, it only takes one significant storm to cause billions worth of damage and claim lives. Hurricane Andrew, a Category 5 storm that hit South Florida in August 1992, is an example of this, since it hit in a below average season.
What we're watching: The nascent El Niño is looking even more likely than it did a few months ago. On Friday, NOAA's Climate Prediction Center updated its forecast to a nearly 70% likelihood of it beginning before the hurricane season ends on Nov. 30. This would have implications for global average surface temperatures and worldwide weather patterns, beyond just the hurricane season.
Go deeper