2018's midterm messaging mess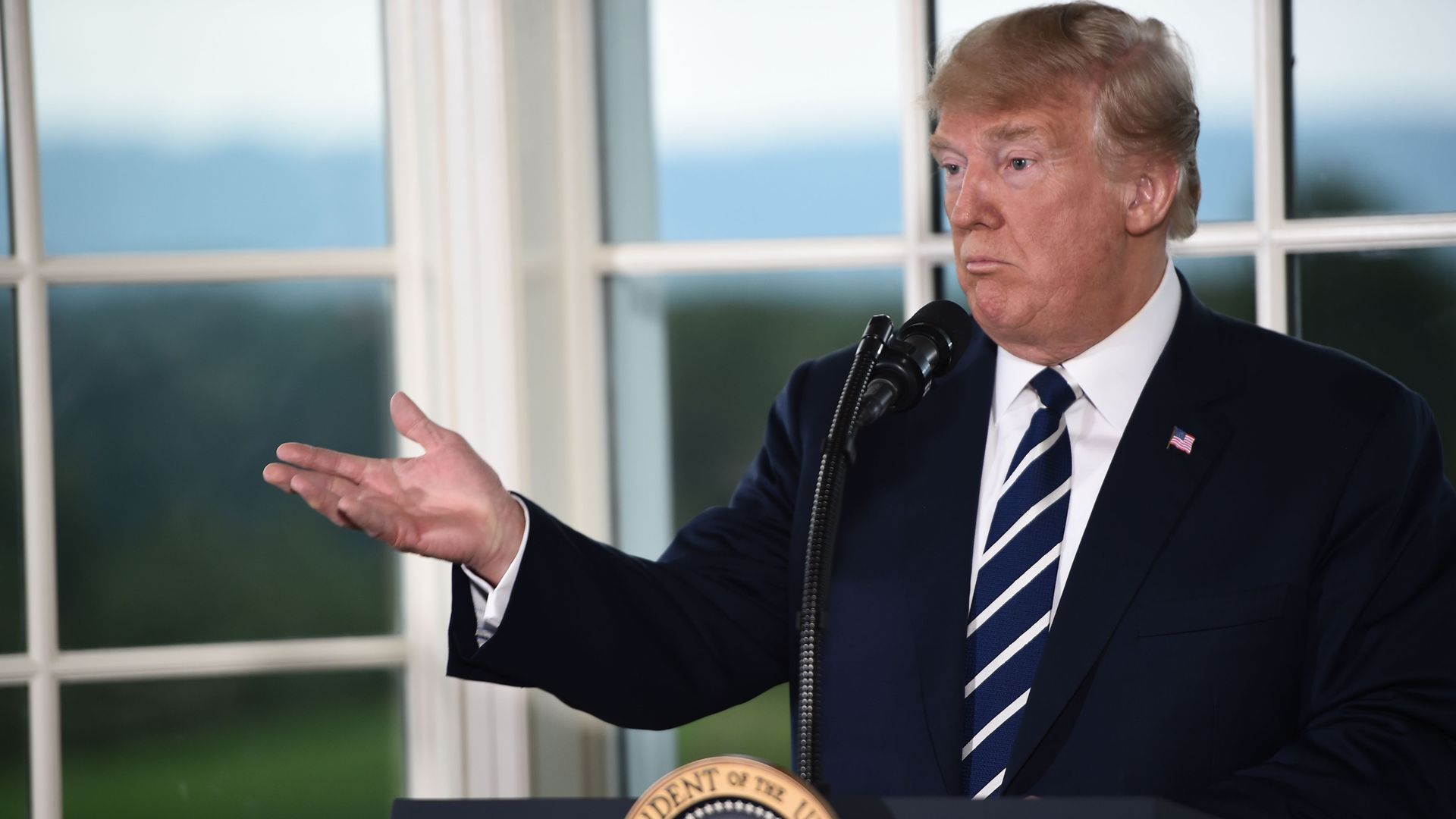 Both parties are making on-the-fly changes to their messages in the heat of midterm campaigning, because their go-to issues turn out to have problems.
Between the lines: Some Democrats salivated about running on impeachment, until their leaders convinced them that would backfire and the "Abolish ICE" boomlet was co-opted by Republicans. Meanwhile, the GOP planned to make the Trump tax cut the centerpiece of the fall. But that didn't even last through March, since the tax cuts don't have the broad popularity the party expected.
After reading Axios AM yesterday, where we revealed that Rudy Giuliani's constant TV appearances are using the Mueller investigation to fuel the Republican base's rage, Matt Bennett of the center-left Third Way emailed:
"I can't think of a recent election cycle in which both parties thought (or still think) they had killer issues to run on and both are totally wrong. Democrats can't run on Russia/Mueller (because it just doesn't motivate most voters, despite how serious and important it is), and Republicans can't run on the tax cuts because, among other things, Trump used his outside voice to say they're for the rich."
In an AP story with the memorable headline "Republicans promote fear, not tax cuts, in key elections," GOP ad maker Will Ritter says of tax cuts: "We wish it got the pitch forks out and it doesn't."
One other game change you should be aware of ... "Democrats running for Congress in 2018 are pushing a muscular gun-control agenda that represents a wholesale repositioning on the hot-button issue," The Wall Street Journal's Reid Epstein writes (subscription).
Why it matters: "[G]un control has become a [Democratic] litmus test from which few dissent, alongside abortion rights and support for same-sex marriage."
"For a generation after the 1994 assault-weapons ban cost scores of Democrats their jobs, party members avoided pushing gun restrictions."
Go deeper