Scoop: Twitter's Jack Dorsey expands media tour amid Alex Jones saga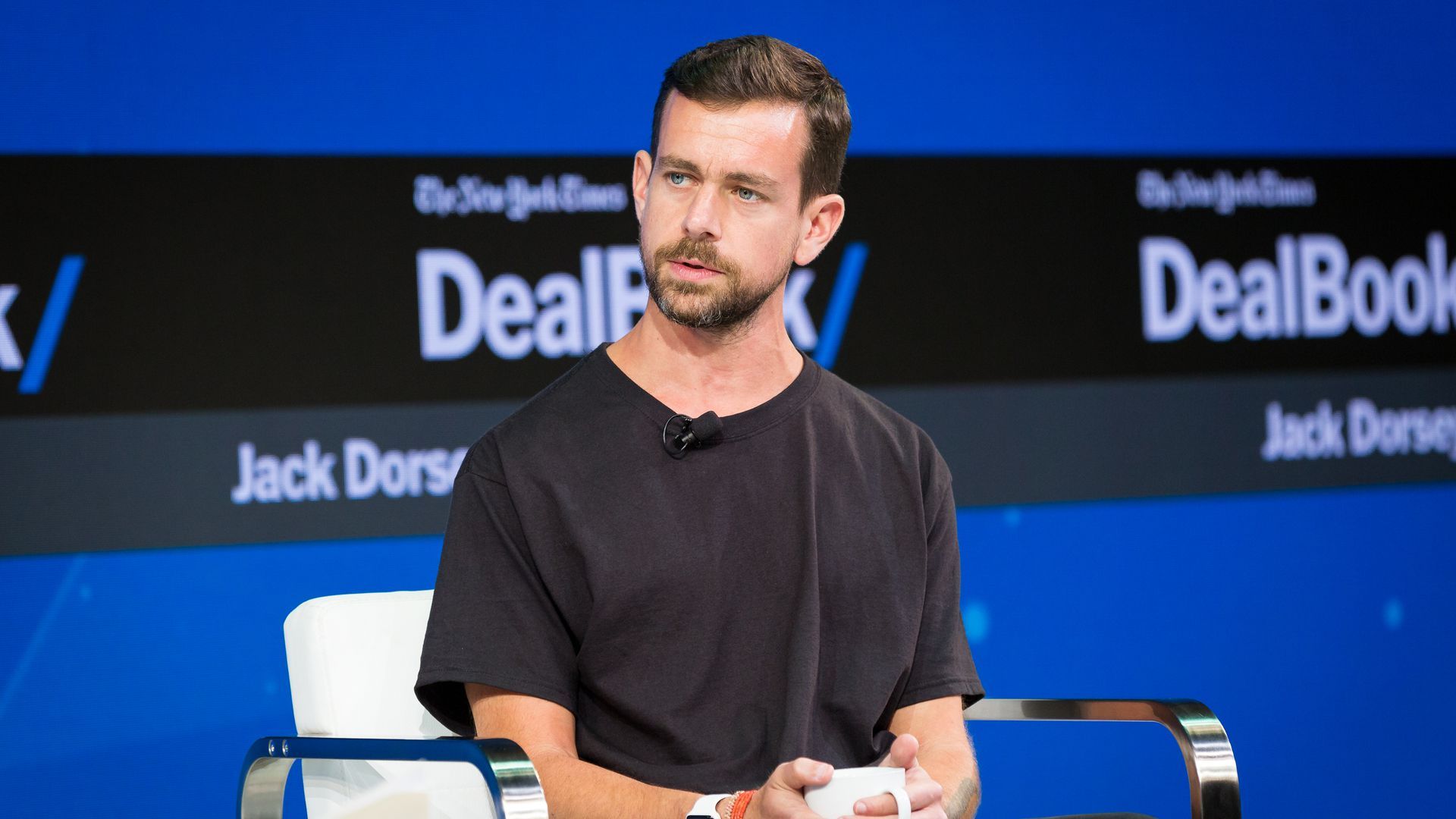 Twitter CEO Jack Dorsey will be making more stops on his media tour amid the Alex Jones controversy and is planning to speak with NBC's Lester Holt on Nightly News next week and CNN's Brian Stelter on Reliable Sources next Sunday, according to sources familiar with the sit-downs.
Why it matters: Twitter is being criticized for appealing to the right by doing a radio interview with Fox News' Sean Hannity on Wednesday, but Dorsey's charm offensive is about to go wider.
The interviews, which sources say were in the works before Hannity's show, come as Dorsey defends his status as the last CEO of a major online platform company not to take down content associated with Jones and InfoWars.
The interview with Holt has been in the works for weeks. A source familiar with the booking process says Dorsey met with Holt in New York several weeks ago where they discussed the possibility of an interview.
The interview with Stelter has also been in the works for several weeks and Stelter and Dorsey corresponded before Hannity's interview, a source familiar with the matter said. The network is likely to tape the interview next week, the source said. That may take place in San Francisco but plans have not been finalized.
Why now: The media tour comes amid controversy that while other tech platforms simultaneously banned Jones, Twitter went its own way and stood behind its existing policies. A source familiar says the purpose of this media tour is to be transparent and to have Dorsey be the face of the decision and explain it.
Twitter's decision thus far has had a mixed reaction. The tech company is being criticized by some on the left for allowing Jones, who has trafficked in conspiracy theories, to remain on the platform. It says that if Jones violates its policies, it will take action, but as long as he is in compliance he can continue to use the platform.
The bigger picture: Televised interviews are not common for many tech CEOs who are also founders of their companies, like Facebook's Mark Zuckerberg, Snapchat's Evan Spiegel and Dorsey. But media tours are becoming more routine in the wake of controversies around big issues, like censorship and privacy, that become national news.
Go deeper