Tribune Media breaks off $3.9 billion merger with Sinclair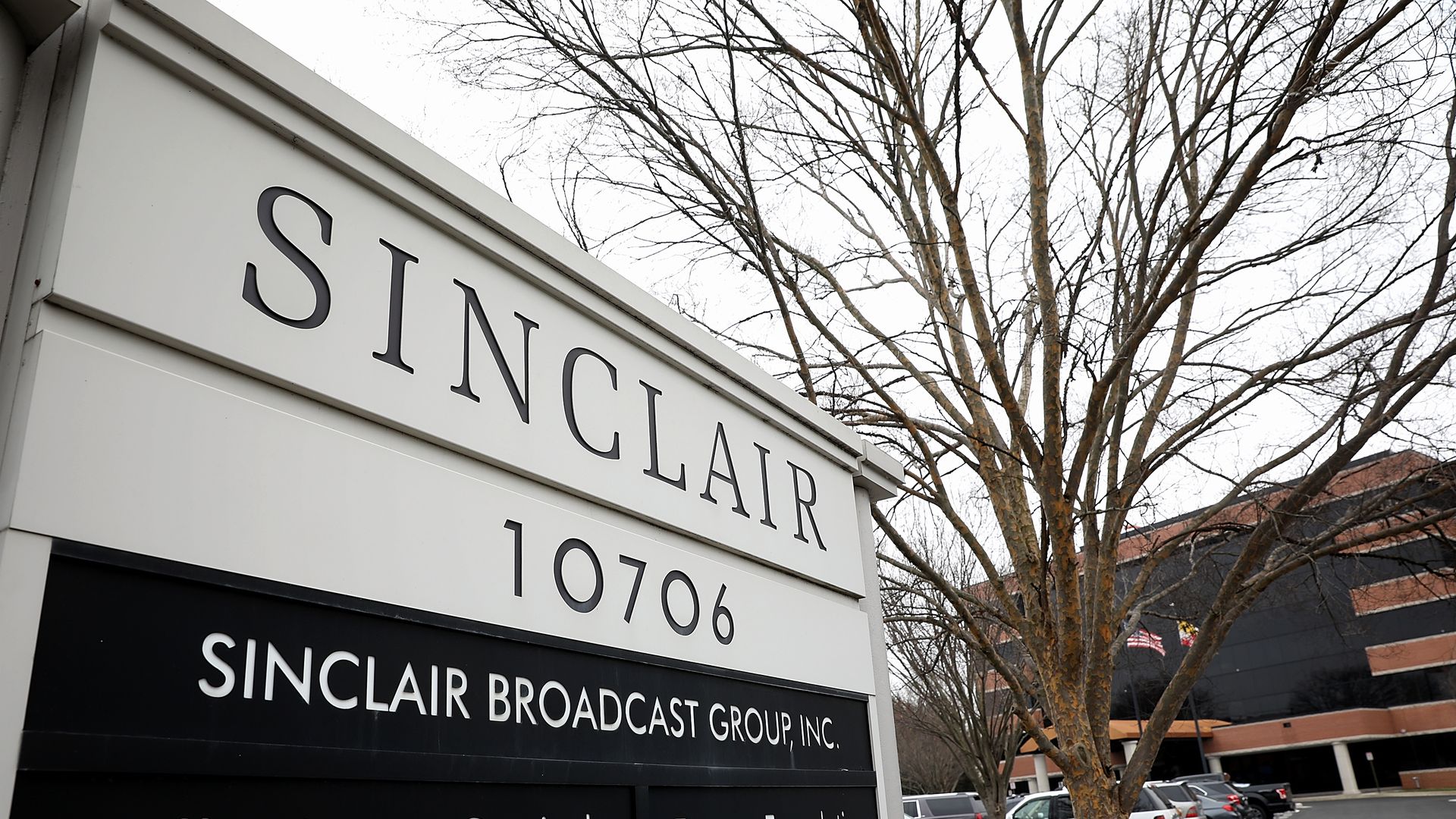 Tribune Media announced Thursday that it has terminated its $3.9 billion merger agreement with Sinclair Broadcasting and that it has filed a lawsuit for breach of contract.
Why it matters: The merger would've created the largest local broadcaster in America. Now, Tribune will likely sell its stations to another local broadcaster, and conservative-leaning Sinclair will likely pursue other deals to acquire more local stations, as its CEO Christopher Ripley suggested during an earnings call Wednesday. 
Tribune seeks damages "including but not limited to approximately $1 billion of lost premium to Tribune's stockholders" as part of its lawsuit.
The backstory: The deal was thought to be a sure thing, but the FCC threw a wrench into it after Chairman Ajit Pai, who is favorable to industry consolidation, raised questions about the validity of some of the deal terms provided to the commission by Sinclair. An FCC spokesperson declined to comment on the merger's termination.
Pai's FCC accused Sinclair of not being upfront with regulators in trying get the deal approved, highlighting concerns about several station sales Sinclair set up to get the deal approved, including stations in Chicago, Dallas and Houston.
The commission's decision would send certain parts of the deal to an administrative law judge. That's often enough to kill a merger.
Pai's moves against the merger notably prompted the ire of President Trump, who tweeted that the decision was "disgraceful."
A source familiar with Tribune's decision says because of Sinclair's conduct, Tribune feels it's very unlikely that the transaction could ever receive FCC approval, and thus the transaction would not have been completed within a timeframe that would have been acceptable for Tribune shareholders.
Sources say that Sinclair's poor behavior could make it difficult to pursue other acquisitions, and will force them to deal with a complicated litigation process with Tribune in the interim.
The irony: It was the FCC's decision to roll back decades-old broadcast ownership rules last year that empowered Sinclair to pursue the deal in the first place.

Go deeper