Melania Trump's parents sworn in as U.S. citizens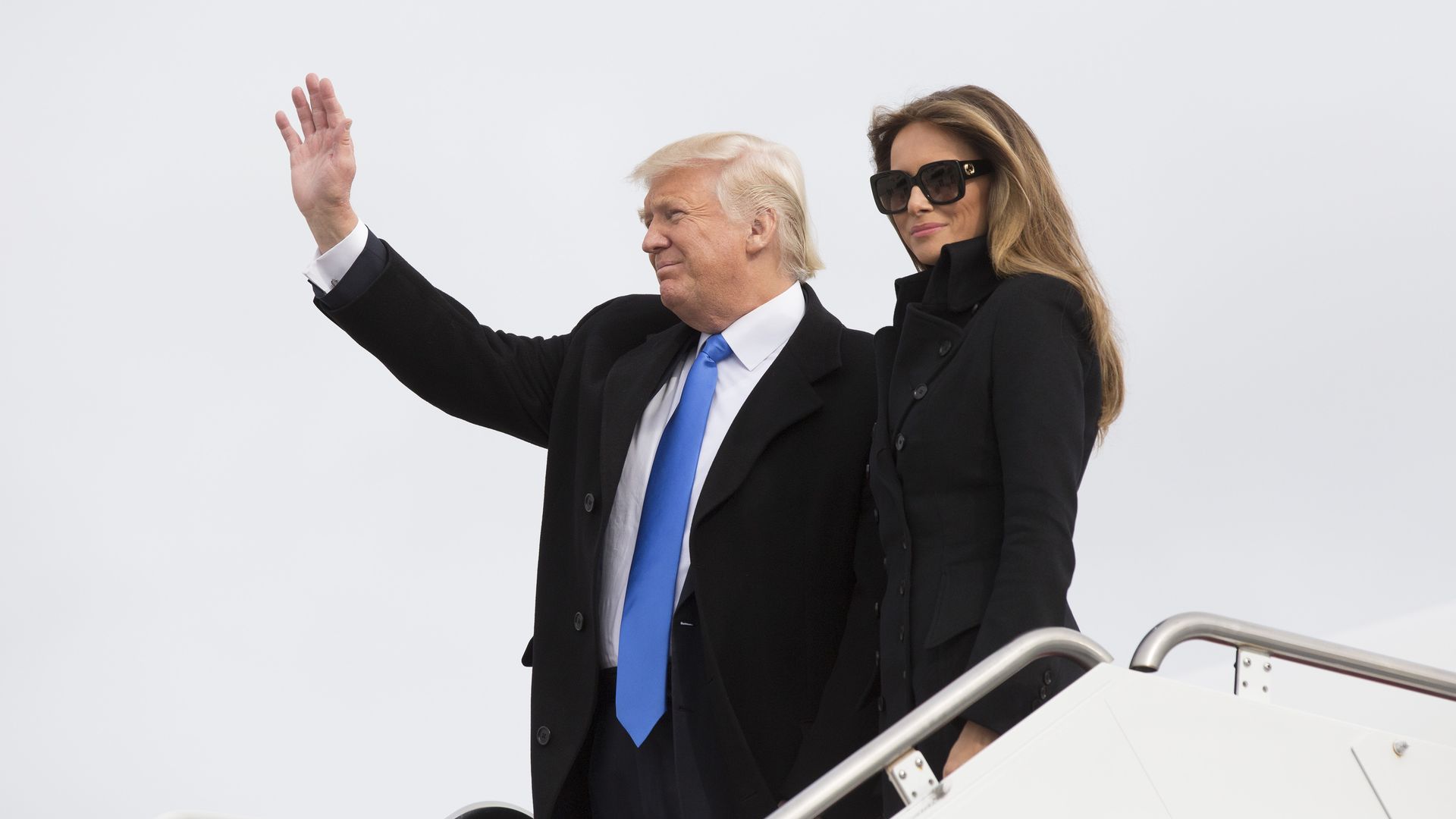 Melania Trump's Slovenian parents, Viktor and Amalija Knavs, were sworn in as U.S. citizens today, according to the AP, after likely obtaining permanent residence through the very "chain migration" processes the Trump administration has tried to curtail.
Why it matters: Despite marrying into an immigrant family, Donald Trump has made toughening immigration laws and cracking down on illegal immigration a central part of his presidency. His administration has already made it more difficult to come to the U.S. legally, in addition to imposing harsher enforcement of laws for those who are here illegally.
Go deeper