The data fueling Trump's 2018 rallies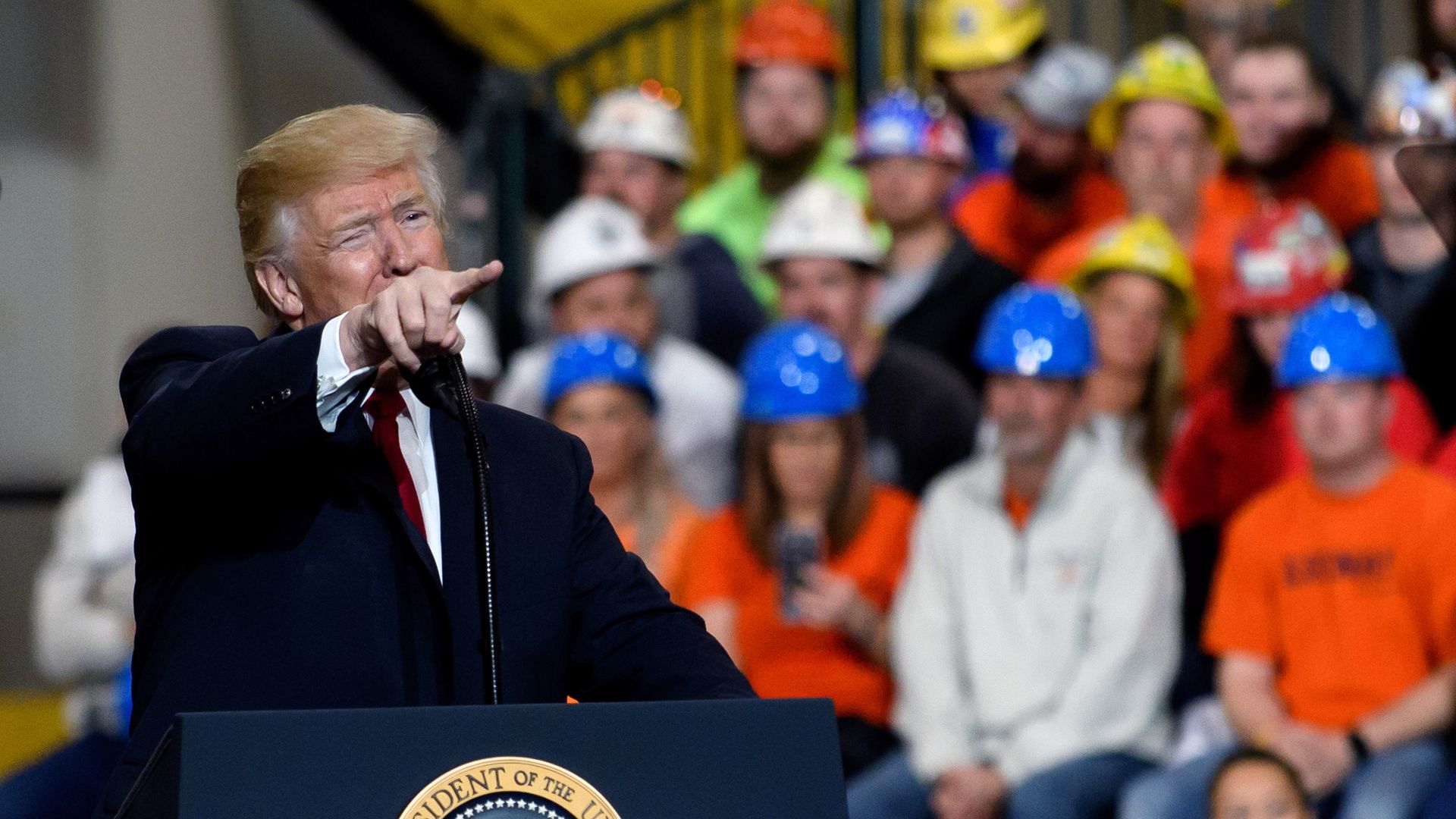 President Trump uses internal polling and approval rating data from the Republican National Committee to decide where to hold his midterm rallies — including one held just before Ohio's special election, a GOP official with knowledge of the data sharing told Axios.
Why it matters: This is the first look inside the data that gives Trump part of his power over the primaries. He knows how to energize his Republican base, but pushing long-shot candidates over the finish line only works if he's in the right place and speaking to the right people.
Republicans believe this data helped Troy Balderson achieve his narrow lead in the Ohio special election — because it's the reason Trump held a crucial rally in Delaware County shortly before election day. (Balderson declared victory, but his Democratic opponent, Danny O'Connor, hasn't conceded.)
"Once President Trump says 'go', we use RNC data to pinpoint the best place to hold a rally," Brad Parscale, Trump's 2020 campaign manager, told Axios. "[W]e're replicating it across the country as we head to November."
How it works: The RNC shares this information with the White House political operation team and his 2020 re-election team when the president has picked a state to visit.
In Ohio, early and absentee voting put Balderson up by 135 votes in that county before election day, their data showed. And Trump has a 52% approval rating there — three points higher than the vote share Balderson was getting — so they considered that their best pickup opportunity.
After Trump's visit last Saturday, Balderson won Delaware County by 5,000 votes.
The RNC data predicted Balderson would win by 1% (48-47% over Danny O'Connor). His actual lead based on unofficial election returns: 0.8%.
Go deeper: Inside Trump's frenetic rally schedule.
Go deeper