Informal advisers secretly steer Veterans Affairs policies from Mar-a-lago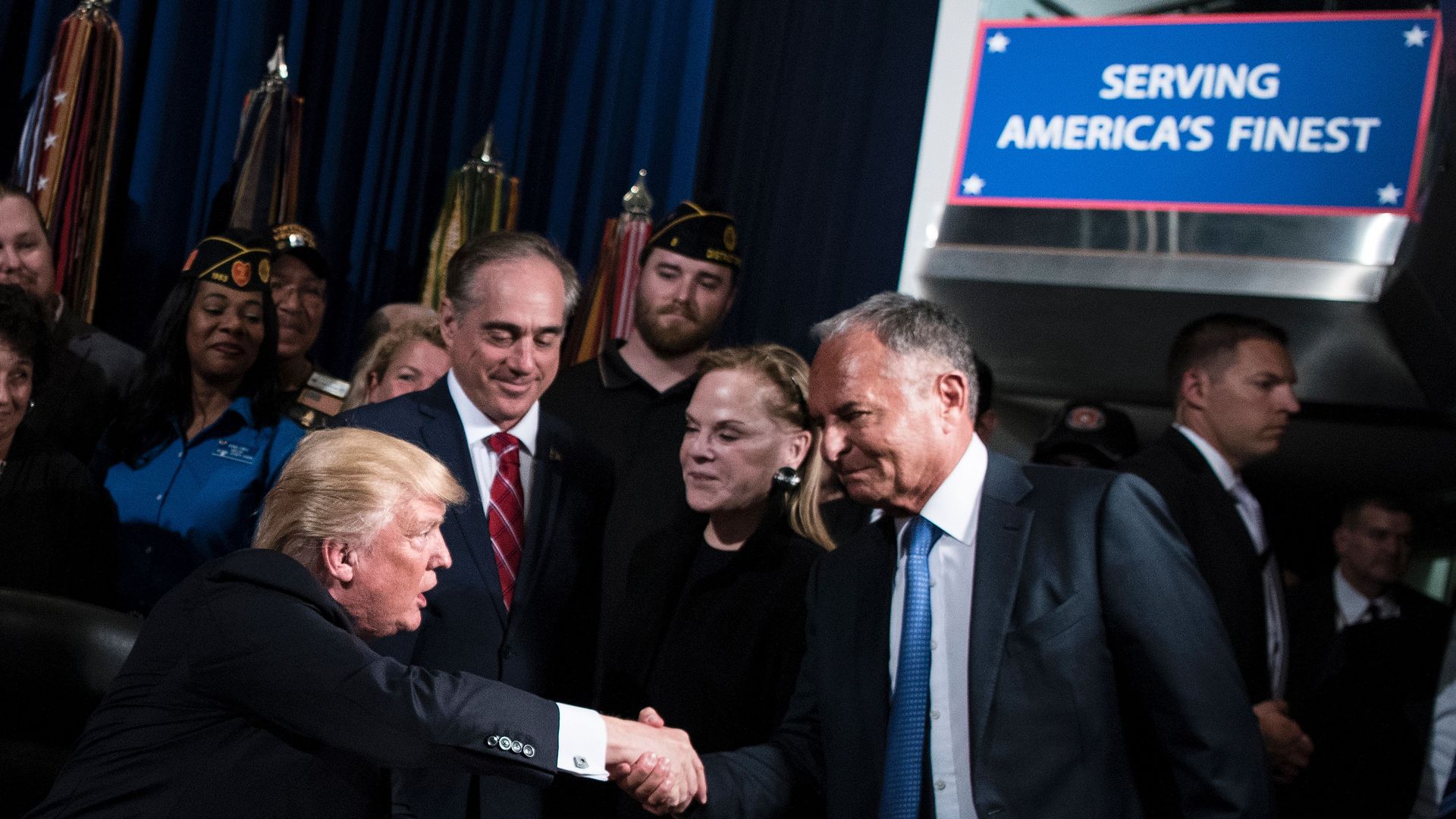 Three members of President Trump's Mar-a-Lago beach club, led by longtime Trump acquaintance and chairman of Marvel Entertainment Ike Perlmutter, have secretly exerted sweeping influence over the Department of Veteran Affairs, despite having no experience in the U.S. government or military, reports ProPublica.
Why it matters: Documents obtained by ProPublica show that Perlmutter, along with doctor Bruce Moskowitz and lawyer Marc Sherman, spoke daily with VA officials and shaped significant policy and personnel decisions, including the nomination of now-ousted VA chief David Shulkin. Some of their advocacy reportedly served their own financial or personal interests, yet their status as informal advisers meant they were not subject to the same ethical oversight as government officials.
In a joint statement, the trio sought to downplay their influence, but interviews and documents suggest that decision-making at the VA ran primarily through them.
"At all times, we offered our help and advice on a voluntary basis, seeking nothing at all in return. While we were always willing to share our thoughts, we did not make or implement any type of policy, possess any authority over agency decisions, or direct government officials to take any actions… To the extent anyone thought our role was anything other than that, we don't believe it was the result of anything we said or did."
Go deeper