Israel might not withdraw from UNESCO after all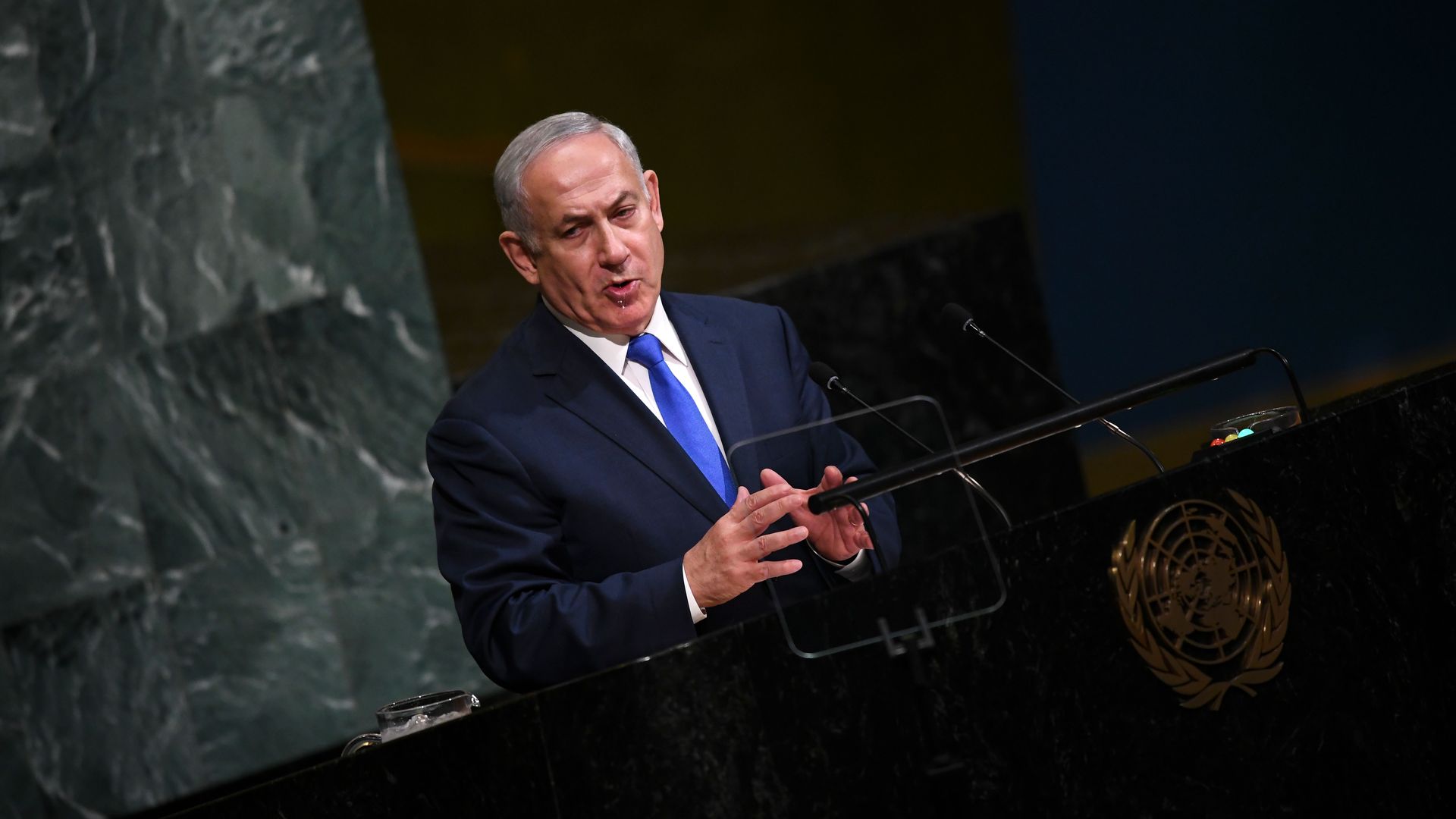 Six months before the U.S. and Israel are due to withdraw from the UN's cultural agency, UNESCO, Israeli Prime Minister Benjamin Netanyahu held a rare phone call with the director general of the agency, Audrey Azoulay. Netanyahu might meet Azoulay next month to discuss the possibility of Israel remaining in the organization.
Why it matters: Last October, the Trump administration announced the U.S. would withdraw from UNESCO by the end of 2018, due in part to perceived anti-Israeli bias. Two months later, a day after the UN general assembly condemned President Trump's Jerusalem announcement, Israel decided to join the U.S. in withdrawing. A senior Israeli official tells me Israel's calculations might now be changing.
The senior official said Netanyahu initiated the call to Azoulay three weeks ago to thank her for her efforts in fighting anti-Israeli bias in the agency and to commend her for the fact UNESCO did not condemn Israel in its two latest sessions, in April and July.
The Israeli official said Azoulay invited him to participate in a special UNESCO meeting on fighting anti-Semitism.
UNESCO's director general also told Netanyahu she is making efforts to change the way Israel has been treated in UNESCO, and added that she would like to meet him in New York in September to discuss the possibility of postponing Israel's withdrawal from the organization.
Where things stand: The Israeli official said it is likely the two will meet but a Netanayhu aide told me there is no decision on the issue yet.
Israeli officials told me one of the ideas being considered in Israel is to postpone Israel's withdrawal from UNESCO by 6-12 months in order to see if the positive trends in the organization continue. Israel's ambassador to UNESCO Carmel Shama-Hacohen told the Israeli press in June that he thinks it is worth reconsidering the withdrawal.
But the Israeli officials also say any Israeli decision to change course will have to be discussed with the Trump administration. Israeli officials are not sure how the U.S. would react to such a move.
"We can't ignore the Americans and we have to take their position into account before deciding if we stay or leave."
— Senior Israeli official
Go deeper