Document suggests Putin discussed arms control with Trump in Helsinki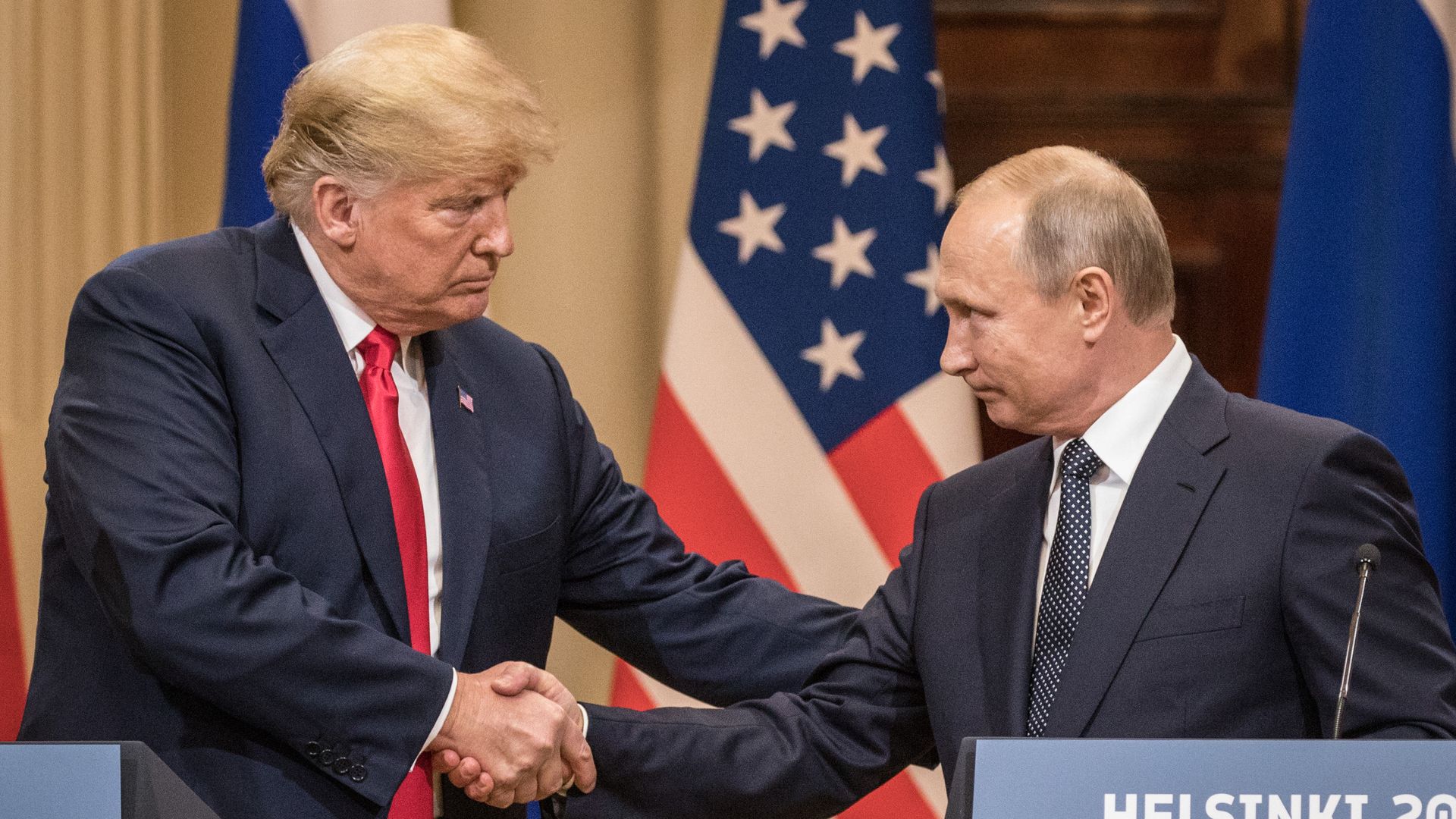 A leaked Russian document obtained by Politico suggests that during his meeting in Helsinki last month with President Trump, Russian President Vladimir Putin brought up a range of arms control topics, including the continuation of nuclear treaties, new weapons limits and the "non-placement of weapons in space."
Why it matters: The content of Trump and Putin's one-on-one meeting has been the subject of intense speculation, with the lack of transparency prompting some Democratic lawmakers to attempt to subpoena the American interpreter who sat in the room. The leaked document sheds some light onto the priorities Putin may have highlighted in the meeting.
The details:
The document proposes a five-year extension to the New START Treaty, which limits both countries to 1,500 nuclear warheads and ensures regular inspections.
Putin also sought to "reaffirm commitment" to the 1987 Intermediate-Range Nuclear Forces Treaty after the U.S. accused Russia of violating the pact last year.
The document appealed for a ban on weapons in space, measures to de-escalate military exercises in eastern Europe, and the revival of "strategic stability" talks between the two countries, which were suspended last year.
Go deeper