National deficit grew 20% last year, partially due to Trump tax cuts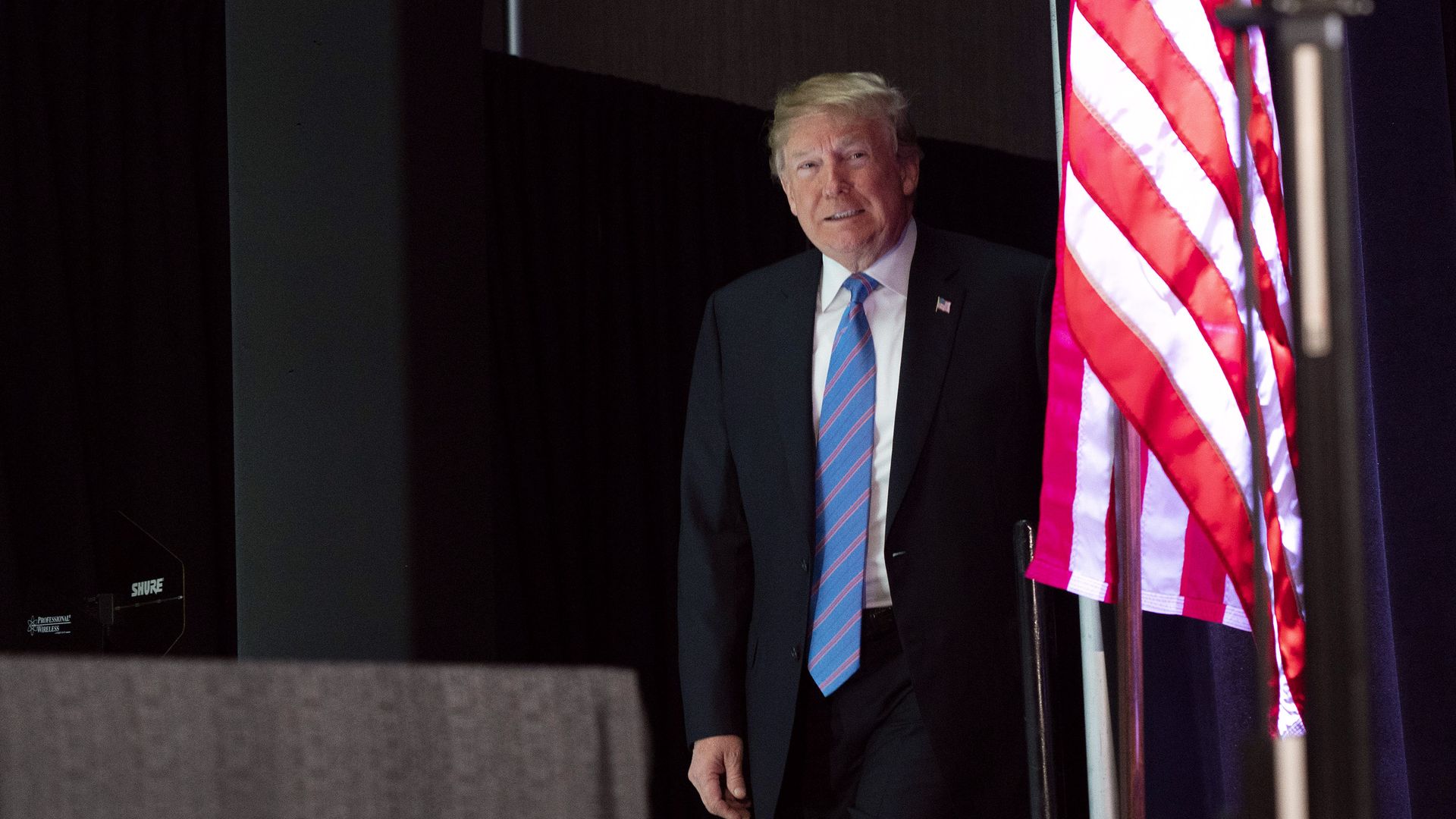 The U.S. national deficit grew by 20% ($75 billion) over the past year, according to the latest report by the Congressional Budget Office, partially due to Trump's tax cuts as well as increased national spending.
Between the lines: Axios' Jonathan Swan has reported that there has been an ongoing tussle between debt-loving President Trump and his penny-pinching Budget Director Mick Mulvaney. Mulvaney has been privately pushing Trump to get more aggressive about cutting spending, but debt and deficits have, so far, only ballooned under Trump.
By the numbers:
Spending is up by $143 billion (4%) from last year.
2018 saw a $66-billion drop in corporate taxes, largely due to Trump's newest tax policy, according to the CBO.
Revenue from individual income taxes, however, grew more than expected because of economic growth and wage increases, according to the CBO. But the growth was not nearly enough to compensate for increased spending.
The deficit, which is now at $685 billion, is expected to reach $793 billion by the end of the year and come close to $1 trillion next year.
Go deeper