Ohio cliffhanger powers blue wave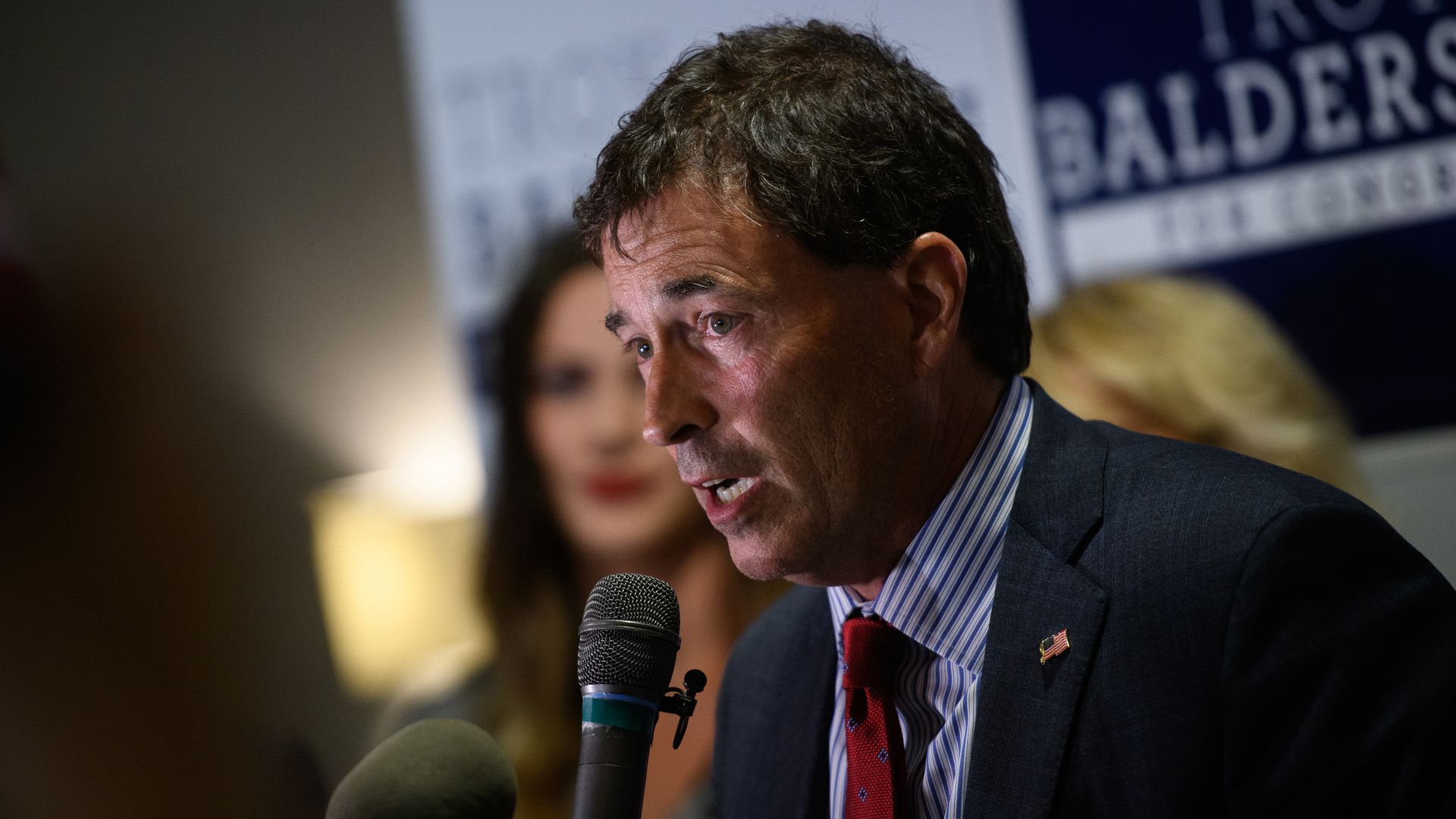 This year's last special election left Democrats energized and Republicans worried.
The big picture: A U.S. House race in Ohio that should have been a layup for Republicans instead wound up too close to call with 100% of the vote in, although Republican Troy Balderson and President Trump declared victory.
The AP advisory at 11:25 p.m.: "Republican Troy Balderson has a slight lead over Democrat Danny O'Connor in the special election in [Ohio's] 12th Congressional District. But there are at least 3,367 provisional ballots left to be reviewed. That's enough for O'Connor to potentially pick up enough votes to force a mandatory recount."
CNN's John King points out that such leads typically stand. But the race is deadlocked for now with a 1,754-vote margin for the GOP.
Why it matters ... Regardless of which way the race tips (in a district that Trump won by 11 points in 2016, and Mitt Romney carried by 10 in 2012), we have learned four things heading into the epic November midterms:
Be smart: Both parties will obsess about luring their own people to the polls, with little incentive or bandwidth for outreach to the middle (less likely to vote in midterms than in presidential elections) or the other side (everyone dug in).
That means an ugly, loud spectacle befitting our times.
Get more stories like this by signing up for our daily morning newsletter, Axios AM. 
Go deeper