Primaries cement the health care status quo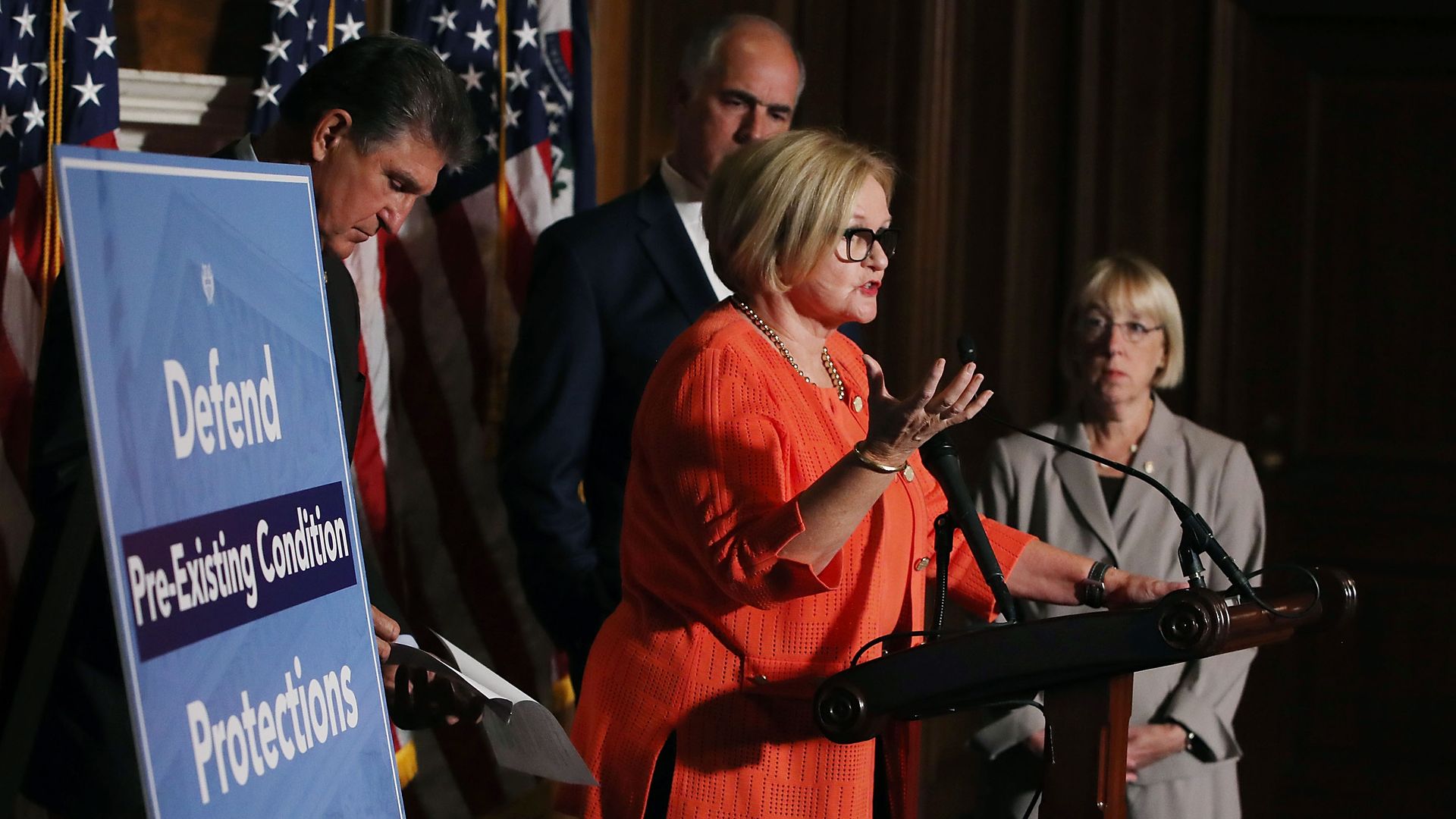 Last night's primaries didn't shake anything up on health care.
The bottom line: But they did reaffirm some things that we already knew. Any number of polls show that Democrats have an edge on health care and, most importantly for these midterms, that it will motivate Democratic turnout.
What was true yesterday remains true today in terms of the biggest takeaways:
1. The left is insurgent, but it has not fully taken over the Democratic party.
Abdul El-Sayed, who campaigned on a platform of state-level "Medicare for All," did not win Michigan's Democratic gubernatorial primary.
2. Democrats want to talk about health care. Look no further than Missouri, and the race between Democratic Claire McCaskill and Republican Josh Hawley.
He's part of a lawsuit aiming to get the ACA thrown out.
She's trying to save a vulnerable seat by campaigning against that lawsuit and also against pharma.
Go deeper