Inside Senate Democrats' diversity report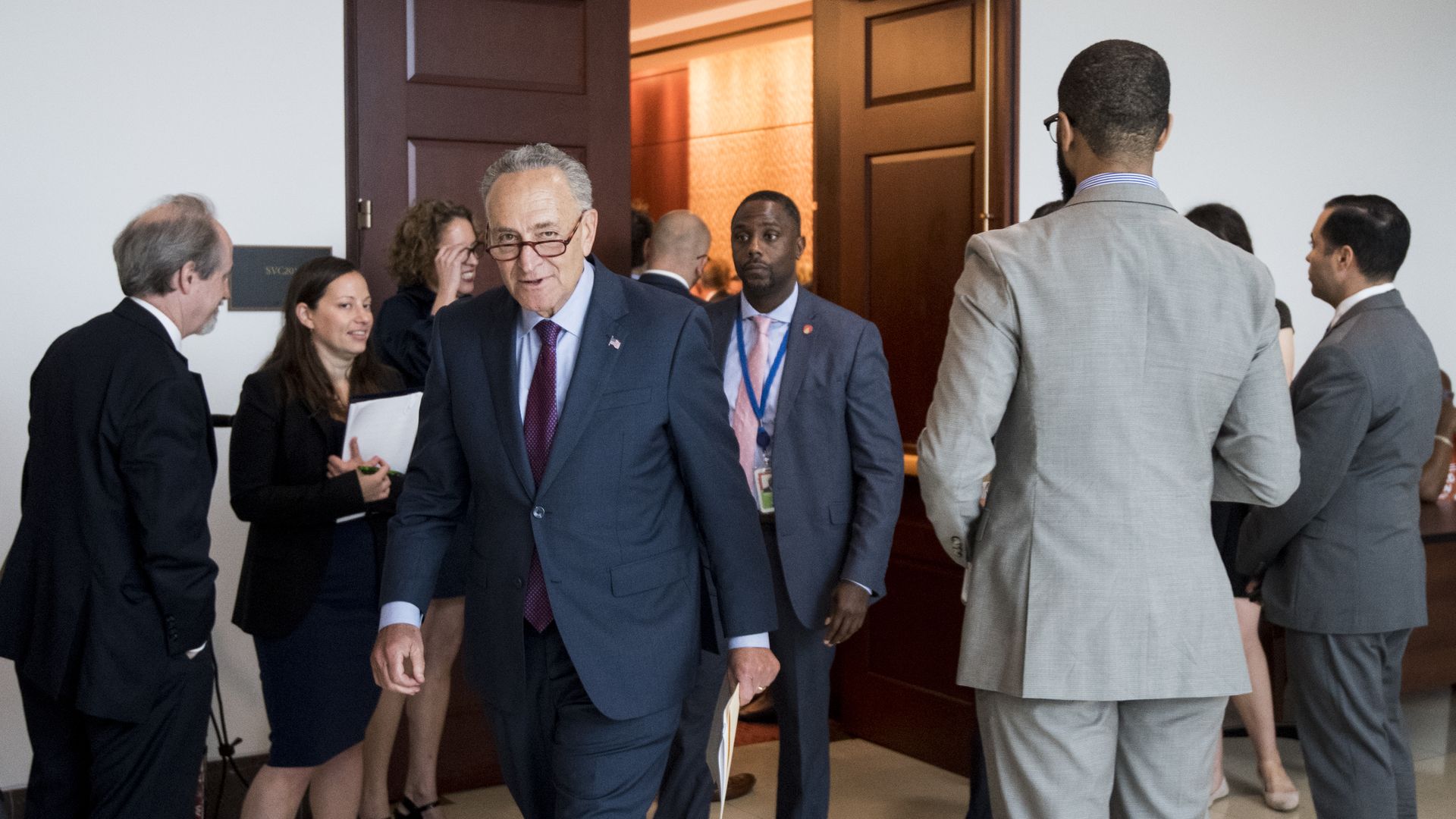 Staff members for 16 Senate Democrats have become less diverse over the last year and only six senators have a staff that is at or above 50% non-white, according to a comparison of the 2017 and 2018 reports released by the Senate Diversity Initiative.
What's happening: The group, started by Harry Reid in 2007, releases an annual report showing the breakdown of diversity among Senate Democrats' staff members.
Only 6 of the 19 Democratic committee's staff members (like Banking and Small Business) have become more diverse. And Delaware Sen. Tom Carper is the only Democrat to have a double-digit increase in staff members who identify as non-Caucasian.
Why it matters: Democrats pride themselves on being the big tent party, but their senators have some room to grow on hiring more diverse people to work with them.
But there are signs that newly-elected senators are taking this seriously. Alabama Sen. Doug Jones' staff is 40% non-white — by far the highest among his colleagues.
Go deeper