Paul Ryan's legacy in the age of Trump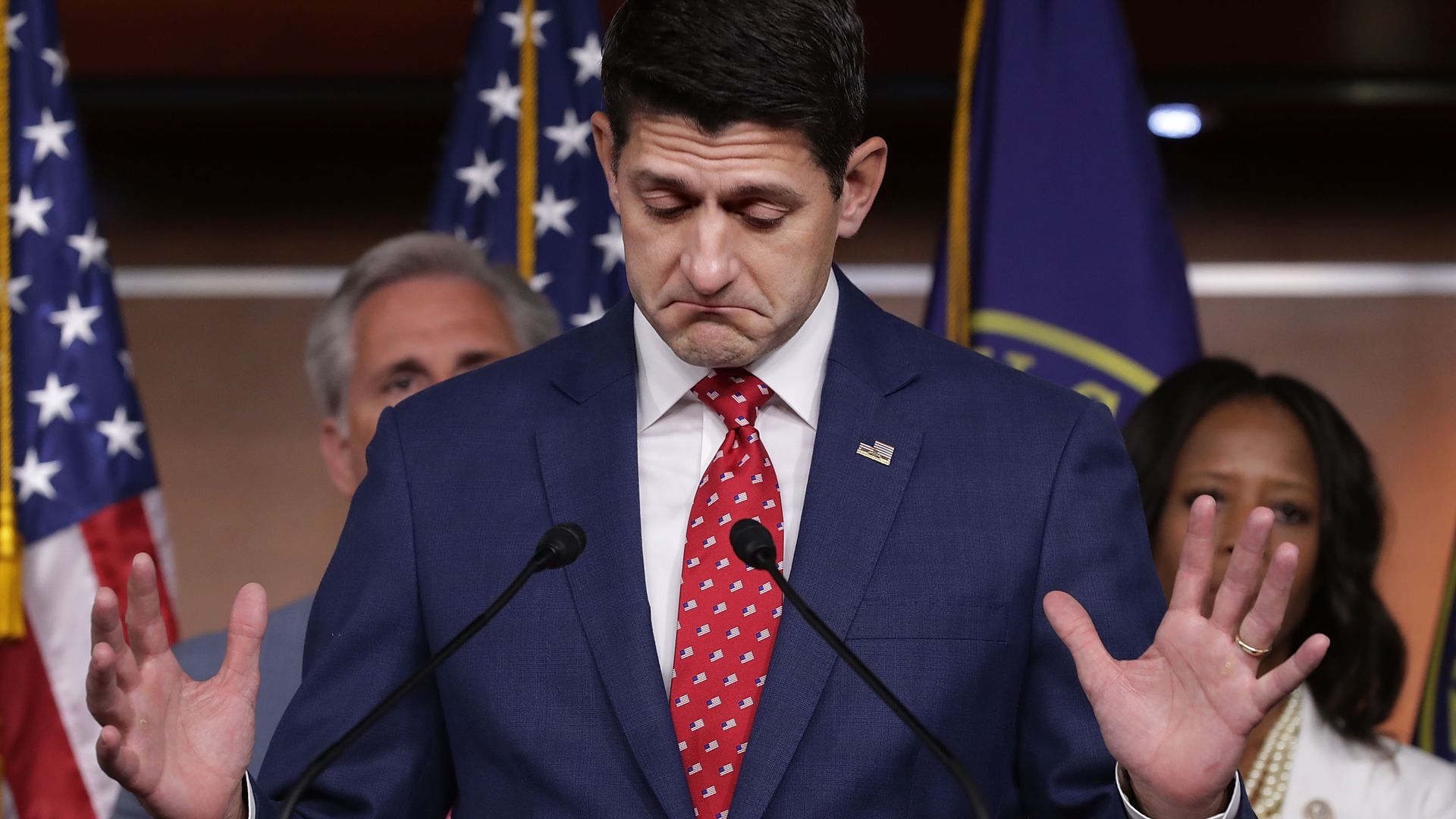 In the upcoming N.Y. Times Magazine, Mark Leibovich notes that when House Speaker Paul Ryan announced in April that he wouldn't seek re-election, he was "ending a 20-year run in Congress that, for most of it, seemed to be on a straight-up trajectory."
What's happening: "Ryan should, by rights, be riding out of town at the pinnacle of his starlit Washington career. Yet he remains a distinctly awkward match to a moment — and president — that seem certain to define much of his legacy."
Leibo was there when Ryan got a call from President Trump. "The president saw me on 'Fox & Friends,'" Ryan said after stepping out. "He said he thought I looked good. ... That happens to me a lot," Ryan added, referring to his post-TV attaboy.
Ryan, seizing the opening, steered Trump to trade policy: "After a few minutes, the conversation concluded with Trump reiterating to Ryan that he 'looked good' on 'Fox & Friends.'"
Ryan to Leibo:
"I'm very comfortable with the decisions I've made ... I would make them again, do it again the same way ... I think some people would like me to start a civil war in our party and achieve nothing."
Go deeper