The future of passwords: your face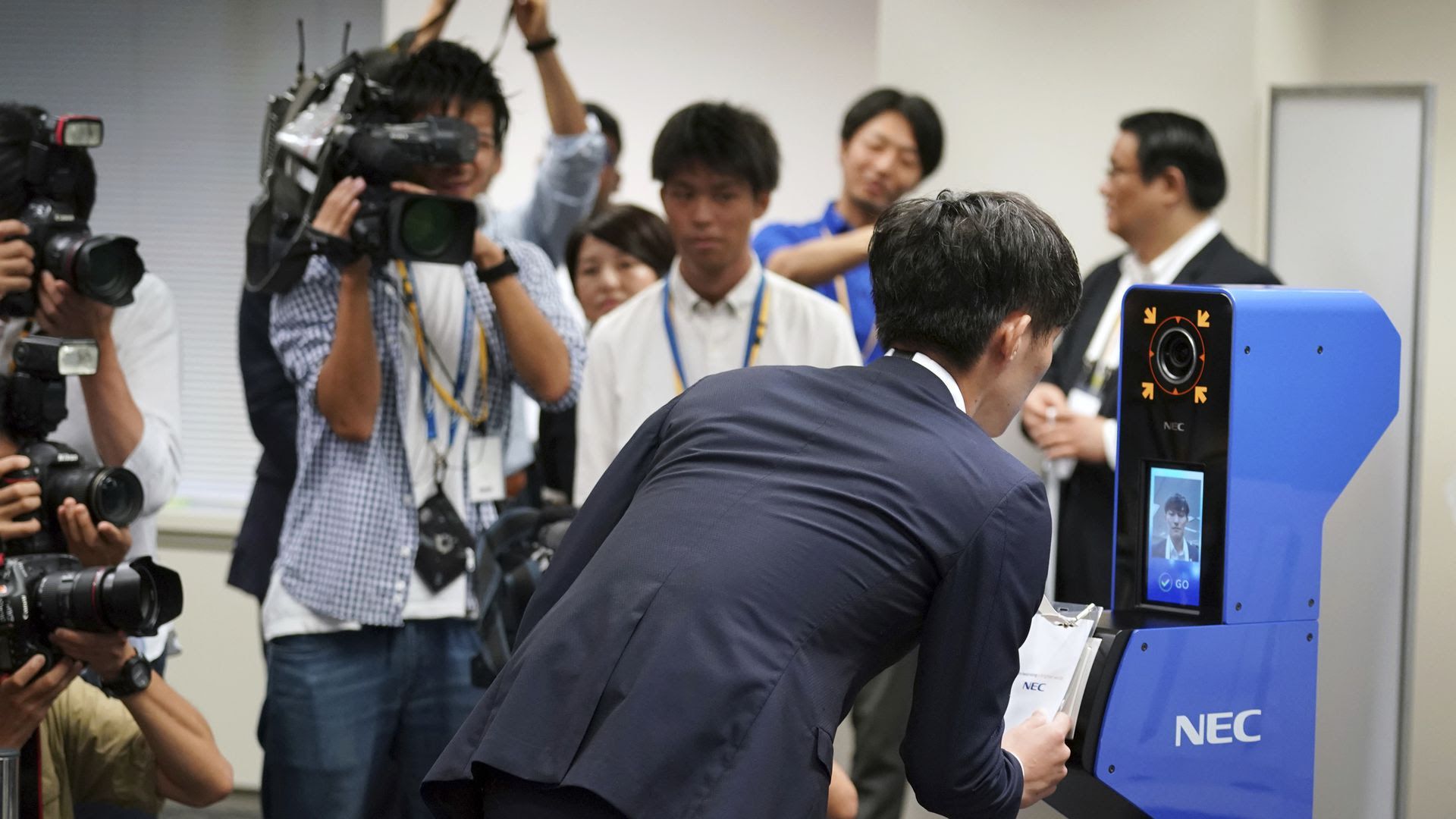 Your face is increasingly serving as your password, whether for boarding on some international flights, clearing a security line for an entertainment event or opening your iPhone X.
Why it matters: The privacy tradeoffs for this added convenience and security will be a major issue for companies and governments.
The latest:
Tokyo's 2020 Olympic Games will use facial recognition for all accredited individuals, the AP's Mari Yamaguchi reports, in an effort to reduce crowding and make logistics easier. Long lines for athletes are a routine hassle at the games.
Mineta San Jose International Airport is the first U.S. airport on the West Coast to embrace biometric security systems from the U.S. Customs and Border Protection.
China's e-commerce giant JD.com is going global with its unmanned store technology, which uses facial recognition to charge customers. The concept is already popular in China, and JD has just opened its first humanless store in Indonesia.
What they're saying:
"I would find it superconvenient if I could use my face at the gate," AI researcher Jonathan Frankle told the N.Y. Times, on the idea of facial recognition as a boarding pass.
"[But] the concern is, what else could that data be used for?"
Axios' Kaveh Waddell emails to distinguish between government and commercial uses: "Both have their potential downsides, but they're very different: Taken to their logical ends, one path leads to Minority Report-style advertising and the other leads to Xinjiang-style policing and surveillance. Right now, airports are mixing commercial and government facial recognition."
The big picture: This goose is somewhat cooked. Something like half of Americans adults are in police facial recognition databases, a Georgetown study estimated in 2016.
Go deeper