Turkish currency hits all-time low amid U.S. pressure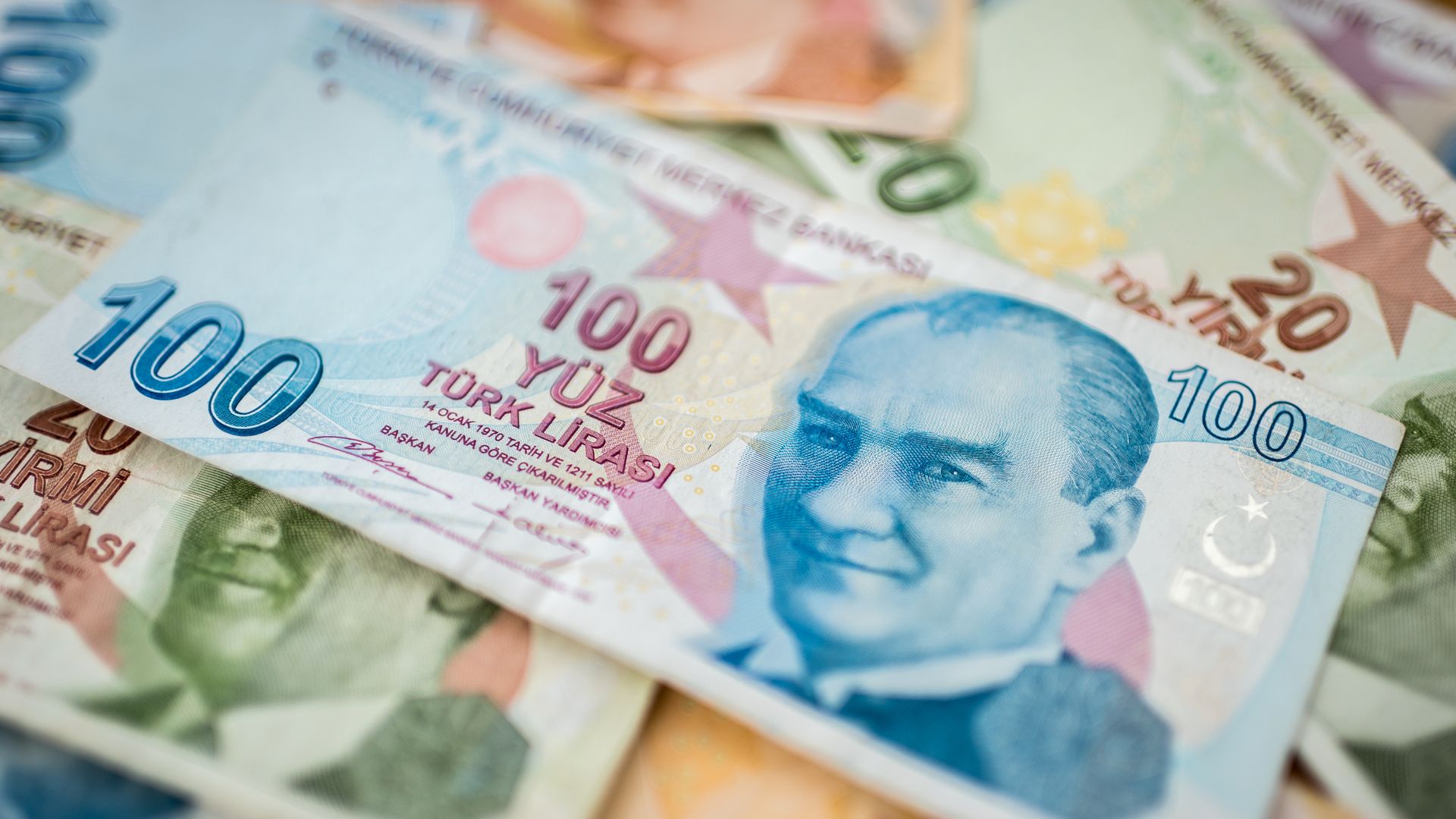 The Turkish lira has continued its six-day free fall, hitting a record low against the dollar following news that the U.S. will review the country's duty-free access to the American market, reports Reuters.
Why it matters: The currency has lost a quarter of its value this year, driven both by President Recep Tayyip Erdogan's push to exercise more control over Turkey's monetary policy and the threat of U.S. sanctions over the detention of American pastor Andrew Brunson. A review by the U.S. Trade Representative's office on whether Turkey has complied with its preferential tariff system could affect $1.66 billion worth of Turkish imports.
Go deeper