PepsiCo CEO Indra Nooyi to step down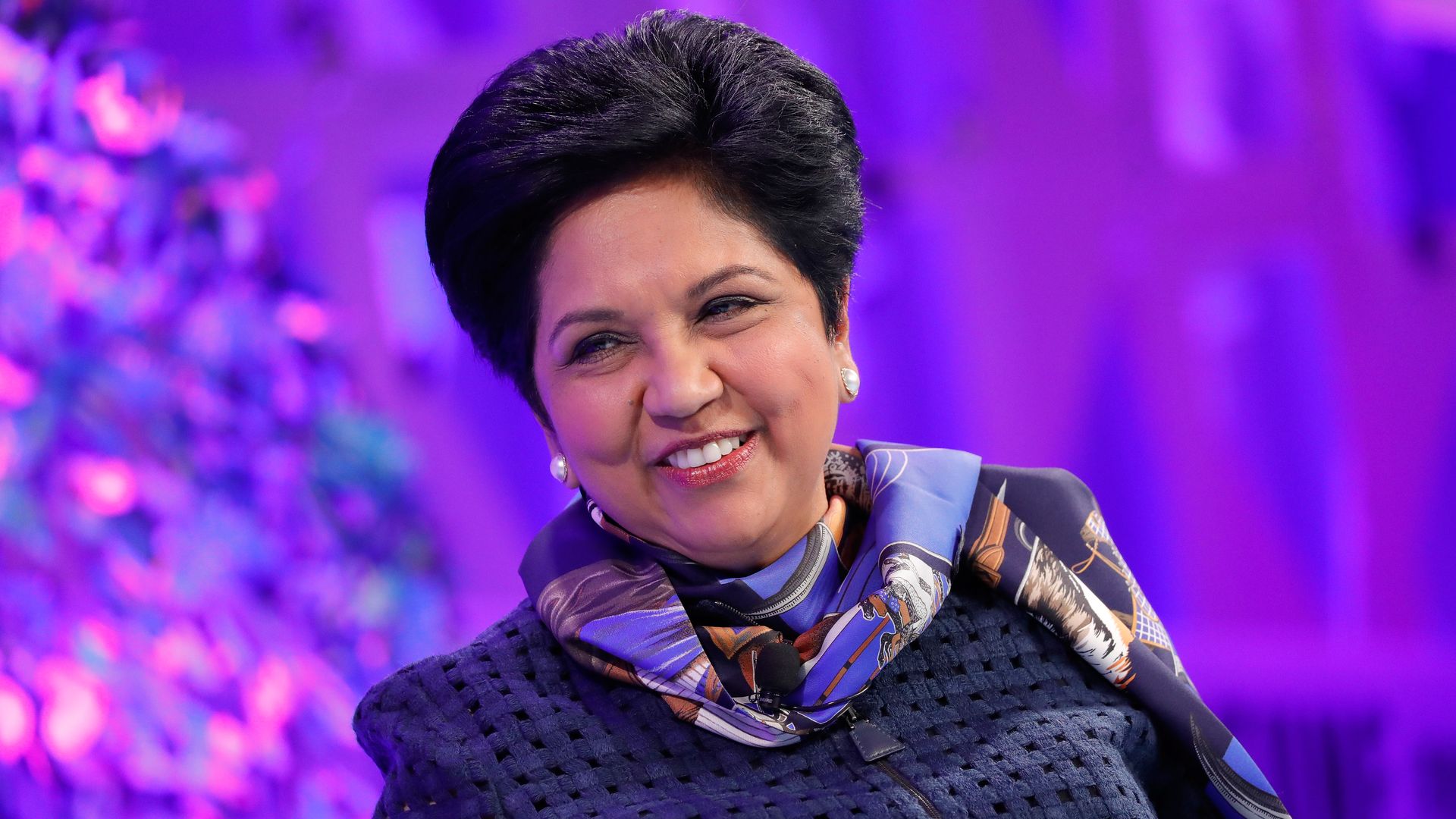 PepsiCo has announced that CEO Indra Nooyi will step down on October 3 after 12 years as chief executive, though she will remain as the company's chair into early 2019. Nooyi, the company's first female CEO, will be succeeded by PepsiCo's current president Ramon Laguarta.
Why it matters: Nooyi is one of Corporate America's most visible, outspoken female CEOs — and her departure is sure to highlight the lack of women occupying the top spot in boardrooms around the country.
Nooyi's departure would drop the number of female CEOs of Fortune 500 companies down to just 24, compared to a record high of 32 just one year ago.
"Leading PepsiCo has truly been the honor of my lifetime, and I'm incredibly proud of all we have done over the past 12 years to advance the interests not only of shareholders, but all our stakeholders in the communities we serve. Growing up in India, I never imagined I'd have the opportunity to lead such an extraordinary company. Guided by our philosophy of Performance with Purpose—delivering sustained performance while making more nutritious products, limiting our environmental footprint and lifting up all the communities we serve—we've made a more meaningful impact in people's lives than I ever dreamed possible.  PepsiCo today is in a strong position for continued growth with its brightest days still ahead."
— Outgoing CEO Indra Nooyi
Go deeper