Big Tech turns on Big Conspiracy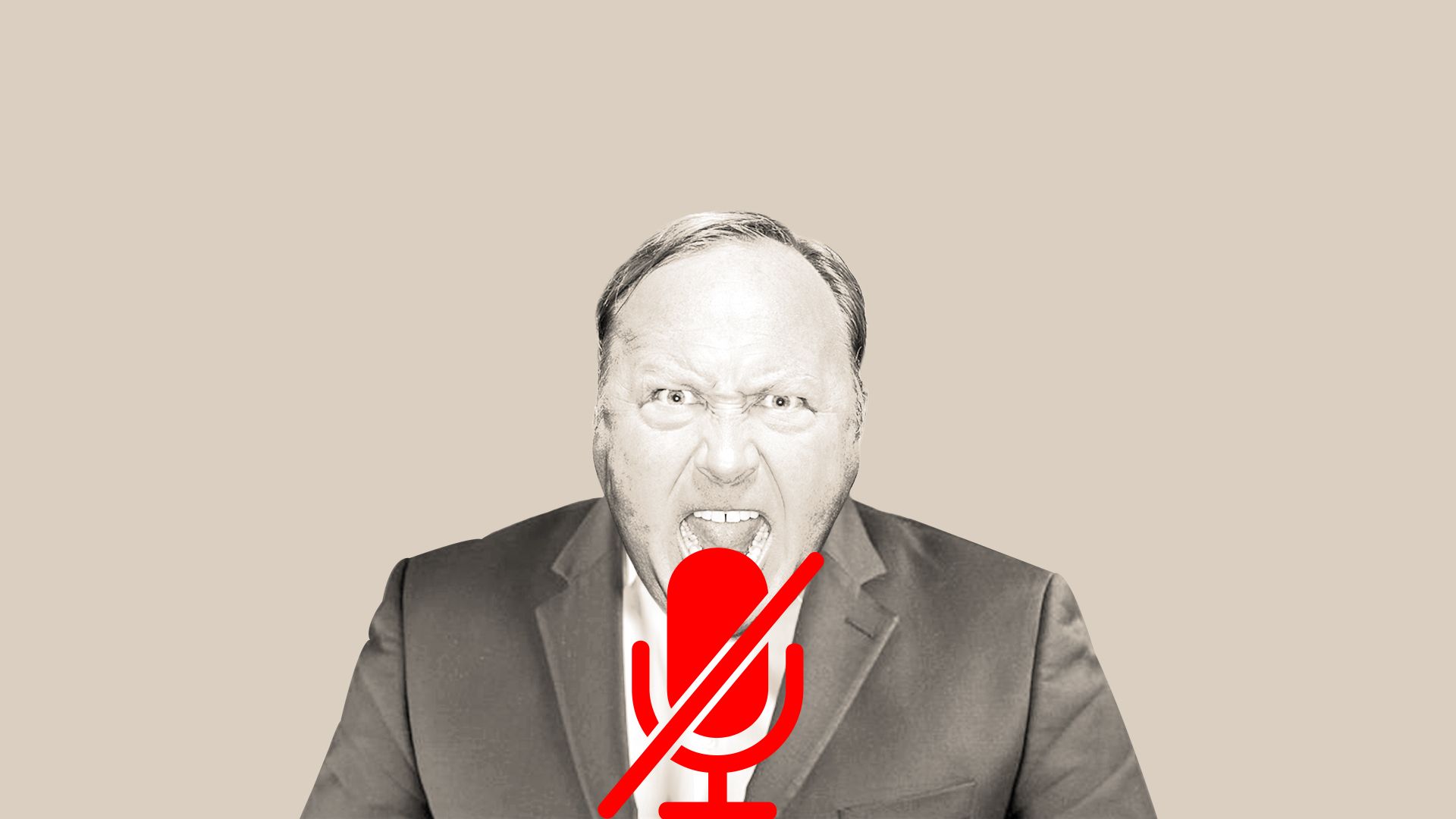 The last 24 hours have been brutal for Alex Jones' media empire InfoWars, banned from Facebook and YouTube — and deleted from Apple's podcast library, Spotify and Stitcher.
The big picture: Alex Jones hasn't changed. His most notorious comments, including calling Sandy Hook a hoax, are years old. The platforms have changed, with a domino effect that marks a major shift in how online harassment and censorship is handled by Silicon Valley.
This also marks a huge win for organized boycotts on the left, which have included Jones for years on target lists that includes Breitbart News, Rush Limbaugh and Glenn Beck.
Why it matters: Big Tech helped Jones reach audiences of millions through social sharing and algorithms. Now it's memory-holed him.
The exception is Twitter, which said through a spokesman that InfoWars isn't in violation of any rules.
Jones has called on users to stream videos directly on InfoWars.
But as publishers who've suffered a Facebook algorithm shift can attest, audiences won't necessarily follow a brand off the platform.
What they're saying:
Drudge banner: "Apple Regulates Hate"
InfoWars.com: "Patriots Rally Behind InfoWars Amid Tech's Total Communist Censorship"
Vox.com on Facebook: "Apple's Infowars ban altered an industry overnight — and dealt a major victory against fake news"
Go deeper: Big Tech's new push against Alex Jones and Infowars
Go deeper