A historic Trump tell-all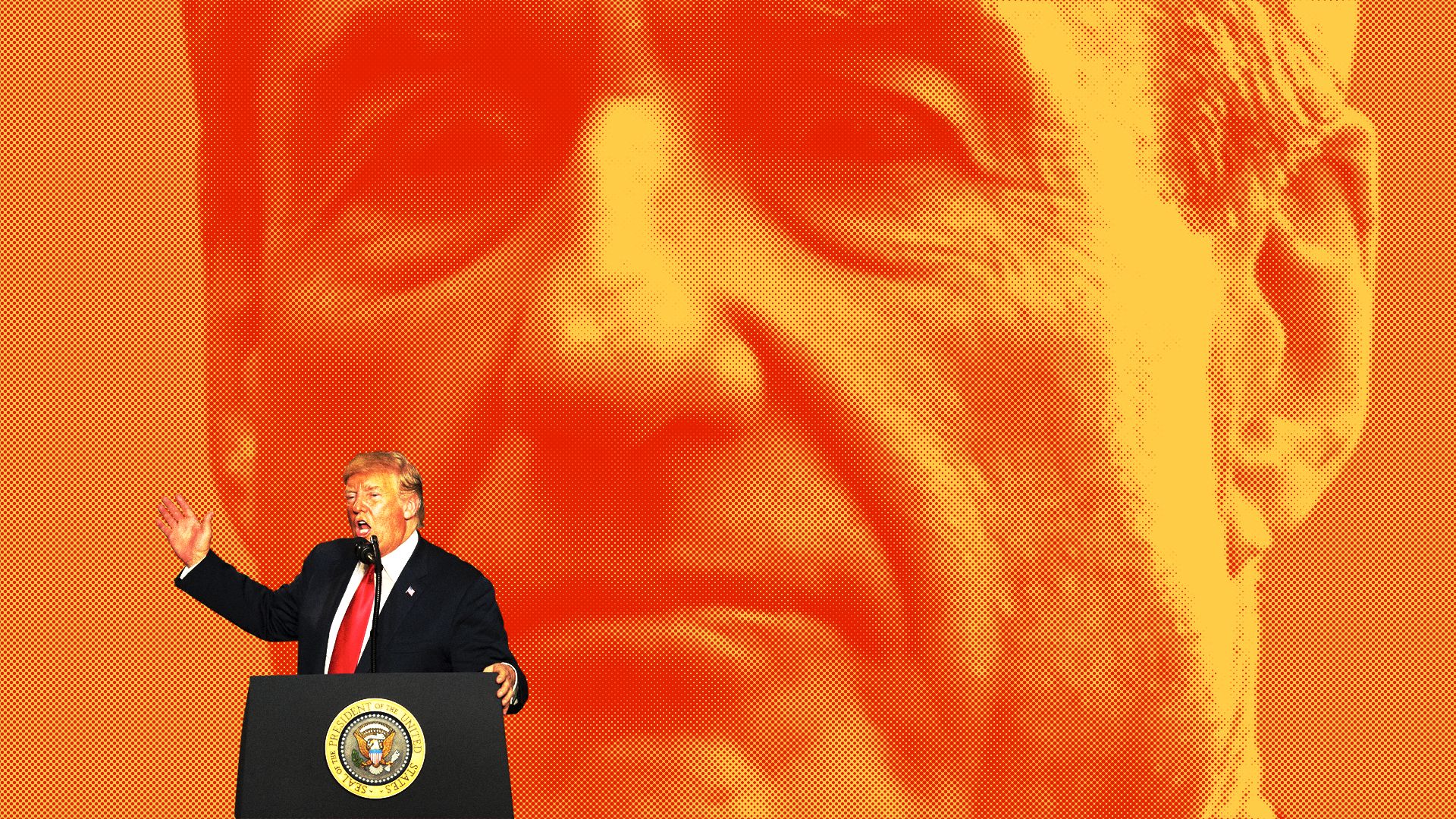 The President of the United States admitted, on the record, that he misled the American people about the infamous Russia meeting in Trump Tower.
The big picture: It's one of the most striking public reversals in modern presidential history, even though he made a similar point before, and even though it was done casually via an early morning tweet. It involves Russia, Air Force One, a presidential son, shady operatives, allegations of collusion and a federal probe — all in one. 
Trump tweeted: "Fake News reporting, a complete fabrication, that I am concerned about the meeting my wonderful son, Donald, had in Trump Tower. This was a meeting to get information on an opponent, totally legal and done all the time in politics - and it went nowhere. I did not know about it!"
This is the same president who dictated a statement to the media saying the meeting was about primarily about the adoption of Russian children, not campaign dirt offered by shady Russians with connections to Putin.
Why it matters: It's a striking acknowledgment about a central moment in an international debate over international collusion — and a central moment being scrubbed for illegalities by special counsel Bob Mueller.
Trump implicitly made the same acknowledgment over a year ago, during a press conference in Paris with French President Emmanuel Macron:
"I think from a practical standpoint, most people would have taken that meeting.  It's called opposition research, or even research into your opponent."
"I've had many people — I have only been in politics for two years, but I've had many people call up — 'Oh, gee, we have information on this factor or this person, or, frankly, Hillary.' That's very standard in politics."
"Politics is not the nicest business in the world, but it's very standard where they have information and you take the information."
But the context is new, with Mueller's probe — then just ramping up — clearly focused on that meeting and the statement that followed:
Bob Bauer, a former White House counsel to President Obama who's now a law professor at NYU, said the new tweet weakens an argument for Trump's lawyers "that he shouldn't have to interview with Mueller because he doesn't know anything."
Bauer added: "He said something like this before. But one could read into this tweet ... that the meeting was entirely about opposition research, and that is definitely a change."
"That will certainly get the prosecutors' attention. Why the course of misrepresentations, if he doesn't have something to hide?"
Michael Barbaro, host of the N.Y. Times podcast "The Daily," pointed out on Twitter: "One of the strangest things about our free-wheeling Tweet presidency is that Trump routinely admits/acknowledges things, in writing, that might require hard-fought testimony from other presidents."
Be smart: Trump insiders believe the president will wind up giving an interview to Mueller.
Trump wants to, he thinks he can make his own best case, and no one around him can restrain him.
Said one associate: "He just can't help himself."
Go deeper