Apple removes Alex Jones and Infowars podcasts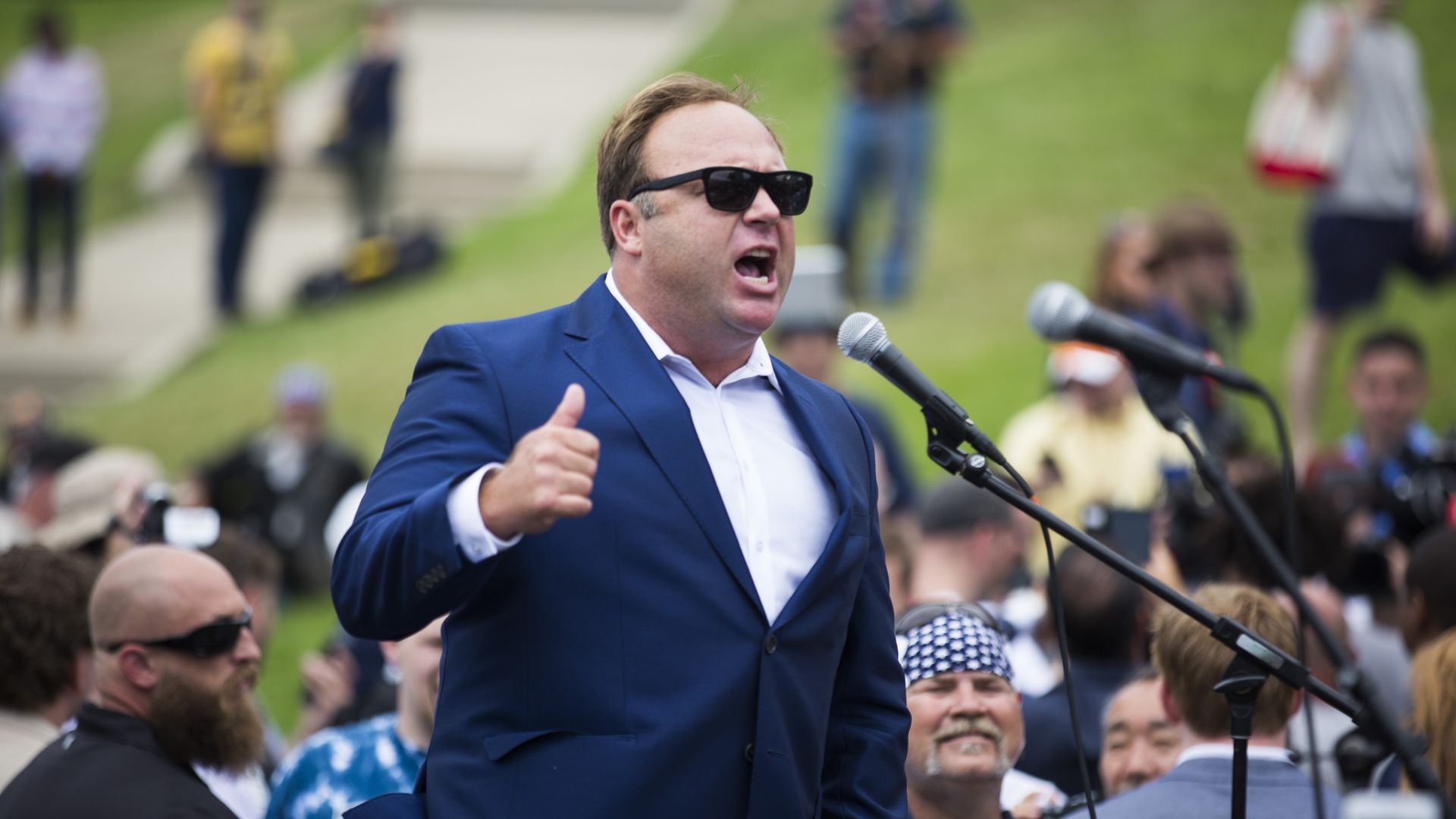 Apple has removed five podcasts created by Alex Jones' Infowars from iTunes and its Podcast app, including the host's own "The Alex Jones Show," citing violations of the company's hate speech guidelines, reports BuzzFeed News.
The big picture: Apple's move is one of the strongest yet by any tech company against Jones' conspiratorial outfit as the controversial host faces down a defamation lawsuit by the parents of two children killed in the Sandy Hook shooting. Jones has also been temporarily banned from Facebook, and Spotify confirmed to BuzzFeed News that it has removed its entire library of "The Alex Jones Show" after removing select episodes last week.
Go deeper