Iowa worries about losing its influence ahead of 2020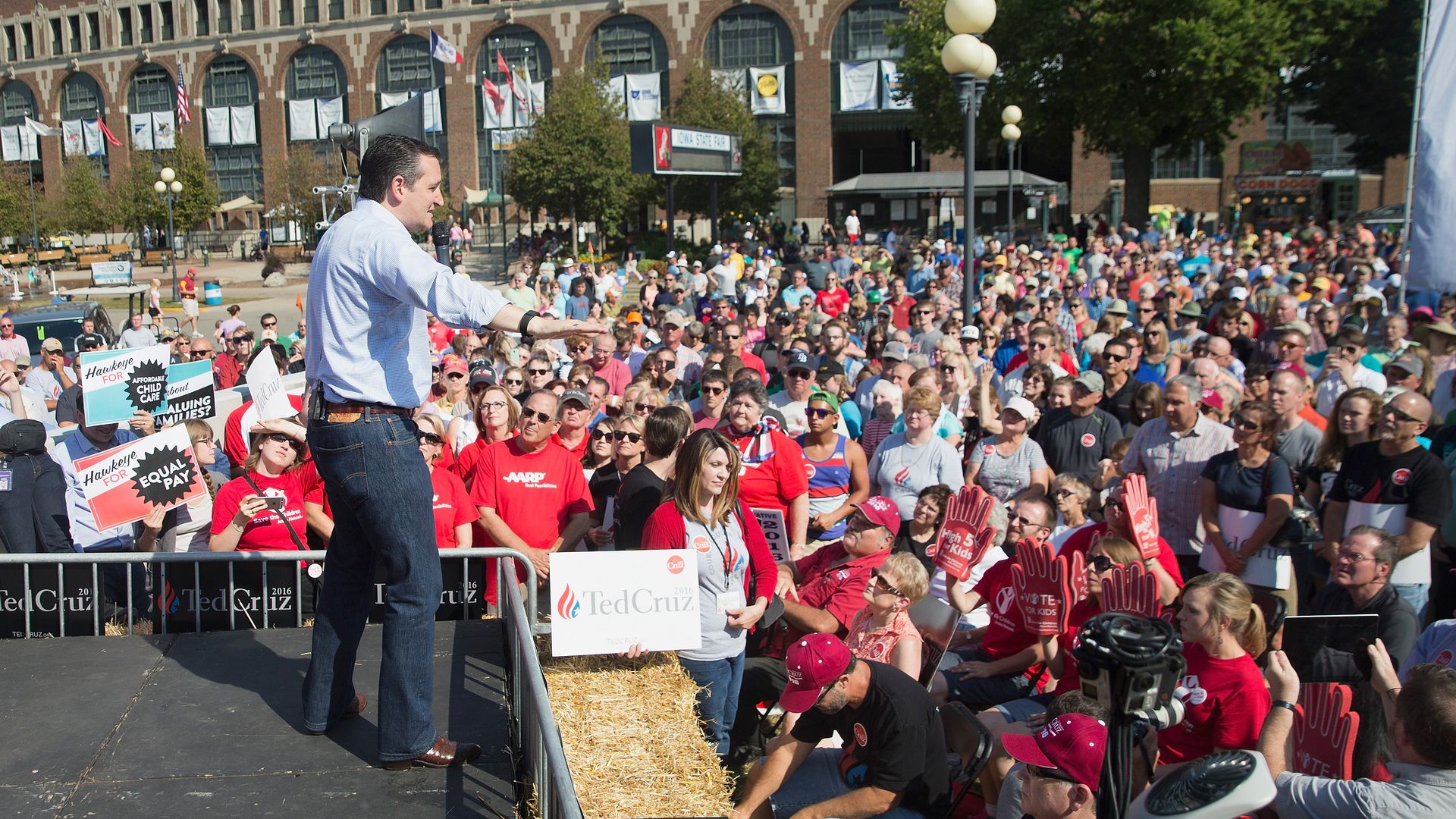 The Iowa State Fair opens Thursday, but top-tier 2020 prospects are largely steering clear of the leadoff presidential state, AP's Tom Beaumont reports: "Top party stars are largely focused on midterm elections ... Still, their absence surprises veteran Iowa activists and stokes ... perennial worries about the future of the small rural state's early influence."
Why it matters: "For aspiring politicians, the place to make an impact this cycle is Georgia, which has a hot governor's race and a sizable African-American population."
Go deeper