The grandma who tweets 1,000 times daily for Trump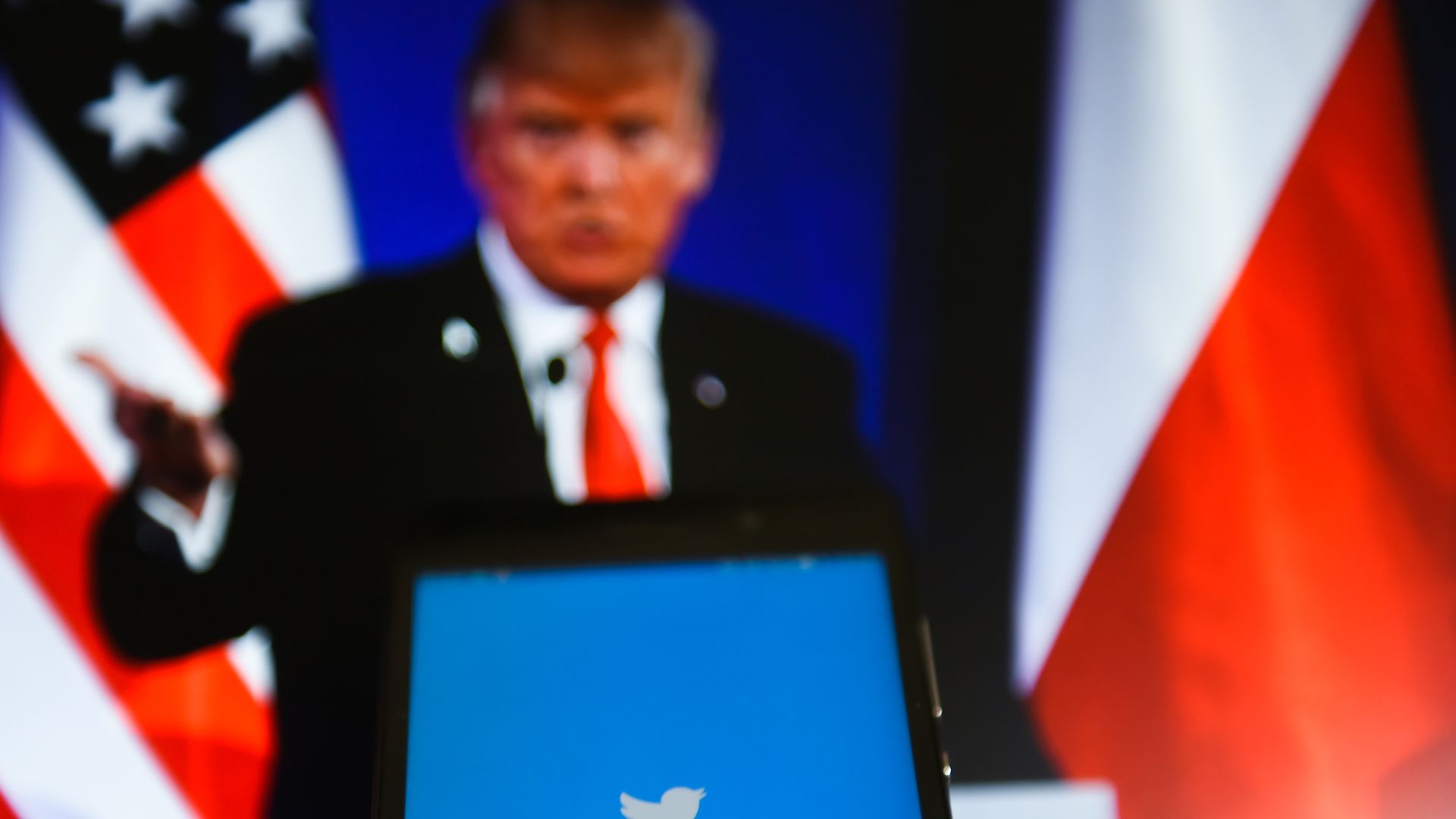 "Nina Tomasieski logs on to Twitter before the sun rises. Seated at her dining room table with a nearby TV constantly tuned to Fox News, the 70-year-old grandmother spends up to 14 hours a day tweeting the praises of President Trump and his political allies, particularly those on the ballot this fall, and deriding their opponents," AP's Sara Burnett reports from Chicago.
The big picture: "She's part of a dedicated band of Trump supporters who tweet and retweet Keep America Great messages thousands of times a day. ... She and her friends have been swept up in an expanded effort by Twitter and other social media companies to crack down on nefarious tactics used to meddle in the 2016 election."
Why it matters: "[W]ithout meaning to, the tweeters have demonstrated the difficulty such crackdowns face — particularly when it comes to telling a political die-hard from a surreptitious computer robot."
"[T]he screening has repeatedly and erroneously flagged Tomasieski and users like her":
"Their accounts have been suspended or frozen for 'suspicious' behavior — apparently because of the frequency and relentlessness of their messages."
Tomasieski, who lives in Tennessee but is tweeting for GOP candidates across the U.S.: "Almost all of us are considered a bot."
Go deeper