Trump targets LeBron James in surprise late night tweet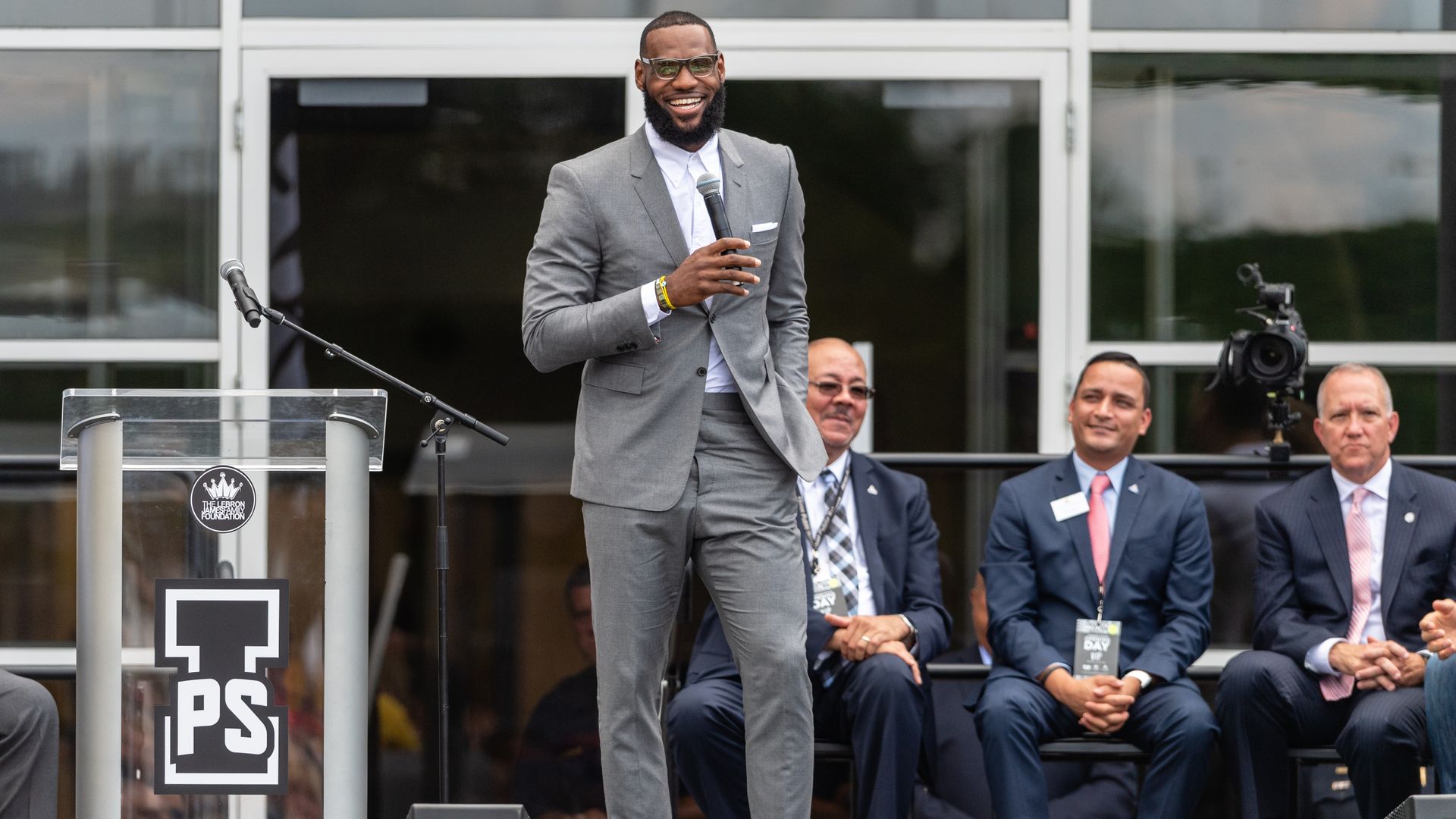 President Trump called out NBA superstar LeBron James in a surprise tweet late Friday night, saying his interview with CNN's Don Lemon made him "look smart, which isn't easy to do."
Why it matters: This isn't the first time the president has feuded with black athletes. James said in his interview with Lemon that he can't "sit back and say nothing" in regards to Trump's attacks on athletes and dividing the country, CNN reports.
Flashback: In November of last year, the president targeted the Ball family after UCLA basketball player LiAngelo Ball was brought back from China, after being arrested for shoplifting with other teammates.
He's also gone after NFL players for kneeling during the anthem, and the NFL for its handling of the matter.
One more thing: Trump doesn't just stick to Twitter. He said at a rally in Alabama last year, about the kneeling controversy: "Wouldn't you love to see one of these NFL owners, when somebody disrespects our flag, to say, 'Get that son of a bitch off the field right now. Out. He's fired. He's fired!'"
Go deeper