How Russia's old threat became new again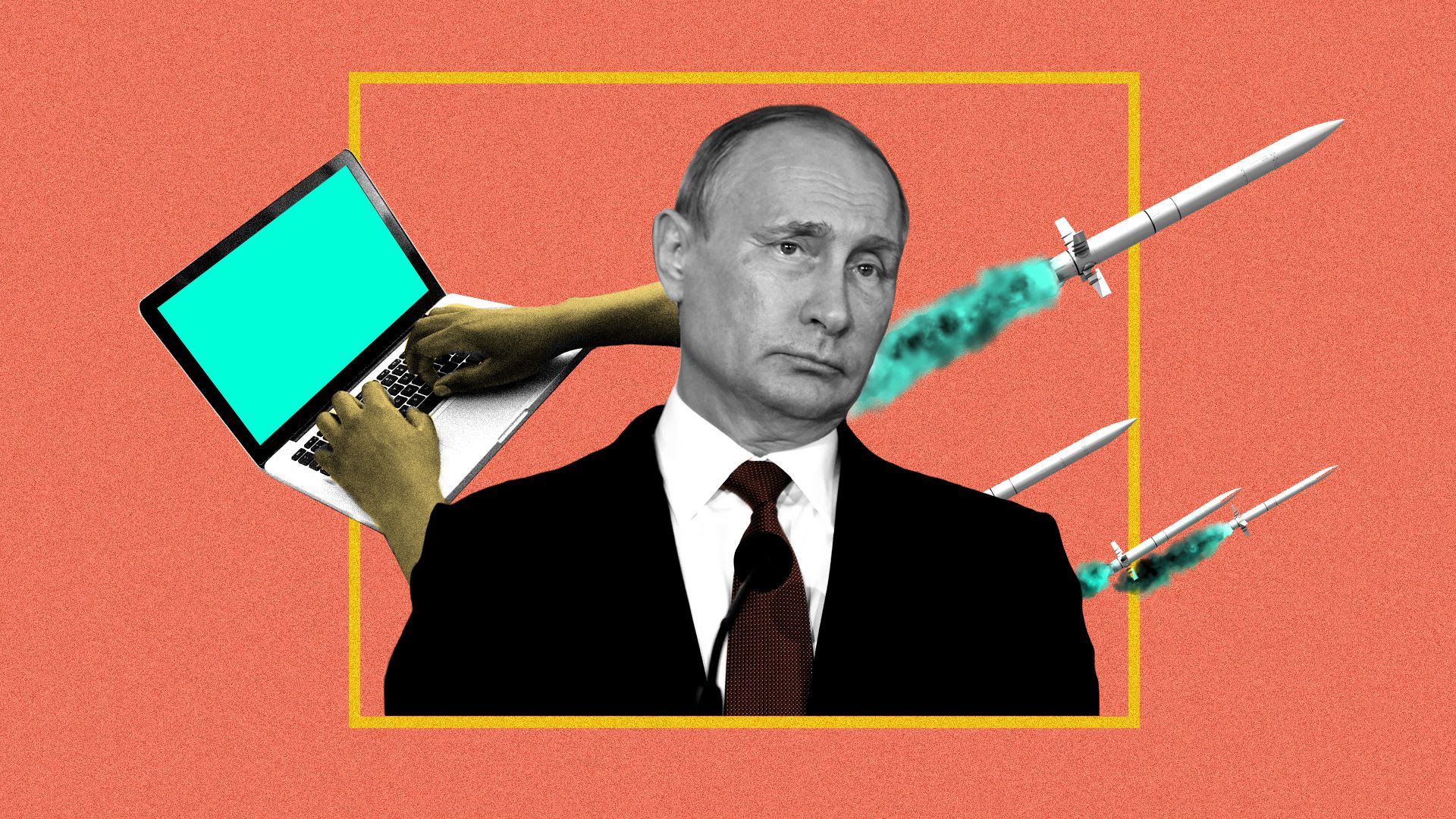 James Clapper, director of national intelligence under President Obama, says Russia is "the most pressing near-term threat to the U.S., for two reasons: its aggressive information operations campaign to undermine our basic system, and the modernization of its strategic nuclear arsenal."
Clapper told Axios in a recent interview that Russia is "bent on undermining our system any way they can," and will be as long as Vladimir Putin remains in power.
Sen. Tom Cotton cites Russia's "flagrant violations of its treaty commitments," including on nuclear weapons, as an issue that has flown under the radar despite "months of coverage of Russia's meddling in the 2016 election."
Michael Dempsey, the acting director of national intelligence in the first months of 2017, says Russia's election meddling and illegal annexation of Crimea point to a deeper threat:
"The erosion of existing international norms, and the international community's inability to establish new norms in such areas as cyber warfare, artificial intelligence, synthetic biology and autonomous weapons development."
"My main concern is that in the absence of agreed-upon norms in each of these areas, and without a vibrant Western alliance to rely on, the world could stumble into a crisis that it doesn't understand and is incapable of managing."
Go deeper: Cold War 2.0.
Go deeper