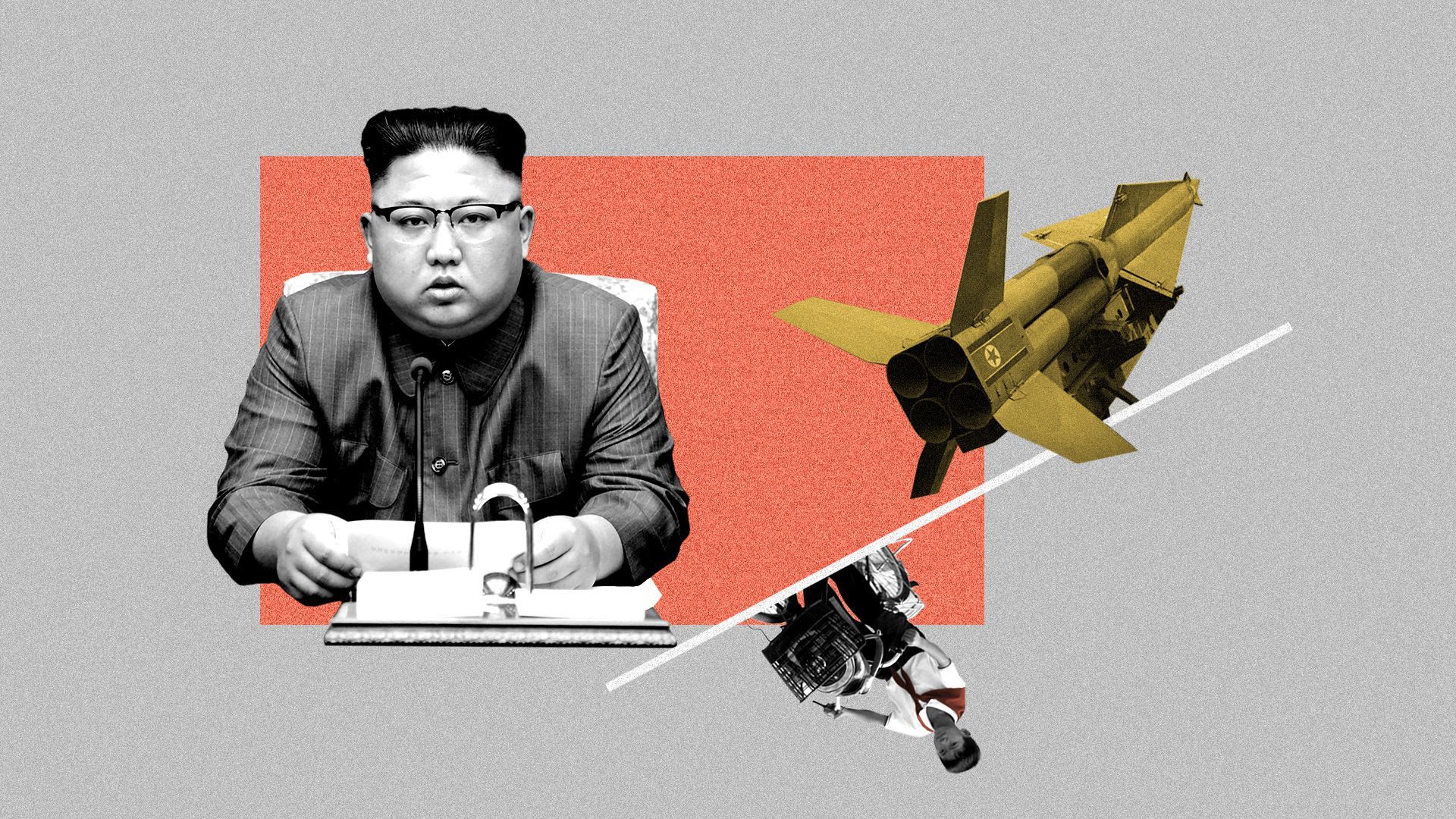 One year after President Trump's threats of "fire and fury," none of the experts we consulted cited North Korea as the top threat to national security.
Yes, but: While the imminent prospect of a missile exchange has subsided, things may not stay quiet for long. Bruce Klingner, the CIA's former deputy division chief for Korea, says the best estimates are that North Korea has 30 or more nuclear weapons and hundreds of missiles, plus biological and chemical weapons.
North Korea was "a handful of months away" from being able to strike the U.S. with a nuclear weapon, according to an assessment from then-CIA Director Mike Pompeo. That was in January.
Klingner sees two paths back to fire and fury, and the fear of war: 1. North Korea could test a missile, or abandon negotiations. 2. Trump could react angrily if months go by with little progress, feeling he's been "betrayed" by Kim Jong-un.
The bottom line: "The capabilities have not changed, and we don't know if the intentions have," Klingner says.
Go deeper