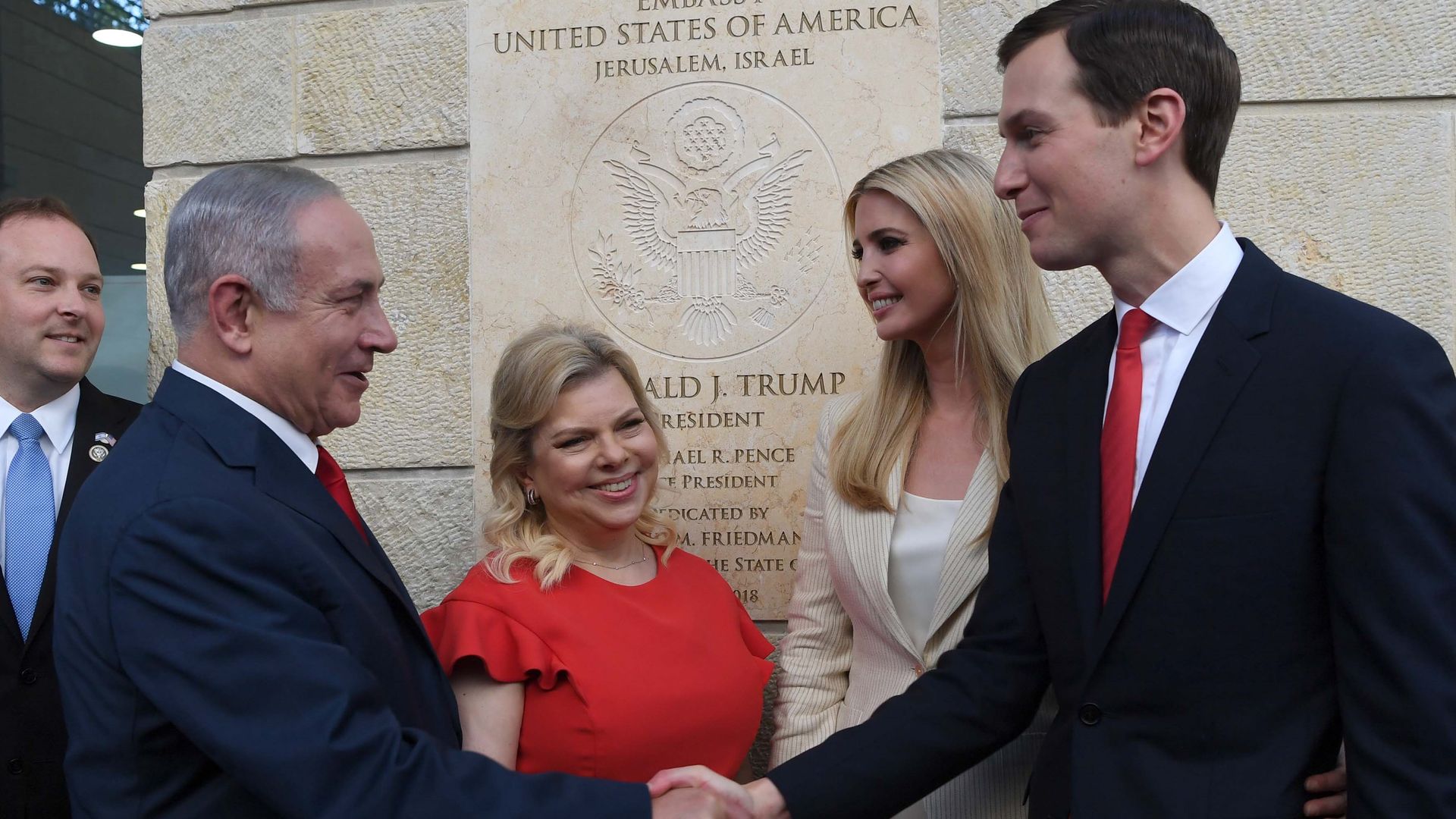 "U.S. officials say the Trump administration is staffing up a Middle East policy team at the White House in anticipation of unveiling its long awaited but largely mysterious Israeli-Palestinian peace plan," AP's Matt Lee and Zeke Miller report.
The big picture: Trump's "peace team" is being boycotted by Palestinian leadership over the U.S. embassy moving to Jerusalem. Senior U.S. officials previously told Axios contributor Barak Ravid the peace plan won't be biased in favor of Israel.
The details, per the AP:
"The National Security Council last week began approaching other agencies seeking volunteers to join the team, which will work for President Donald Trump's Mideast peace pointmen Jared Kushner and Jason Greenblatt."
"The team ... will comprise three units: one concentrating on its political and security details, one on its significant economic focus and one on strategic communications."
"The State Department, Pentagon, intelligence agencies and Congress have been asked to detail personnel to the team for six months to a year."
Go deeper