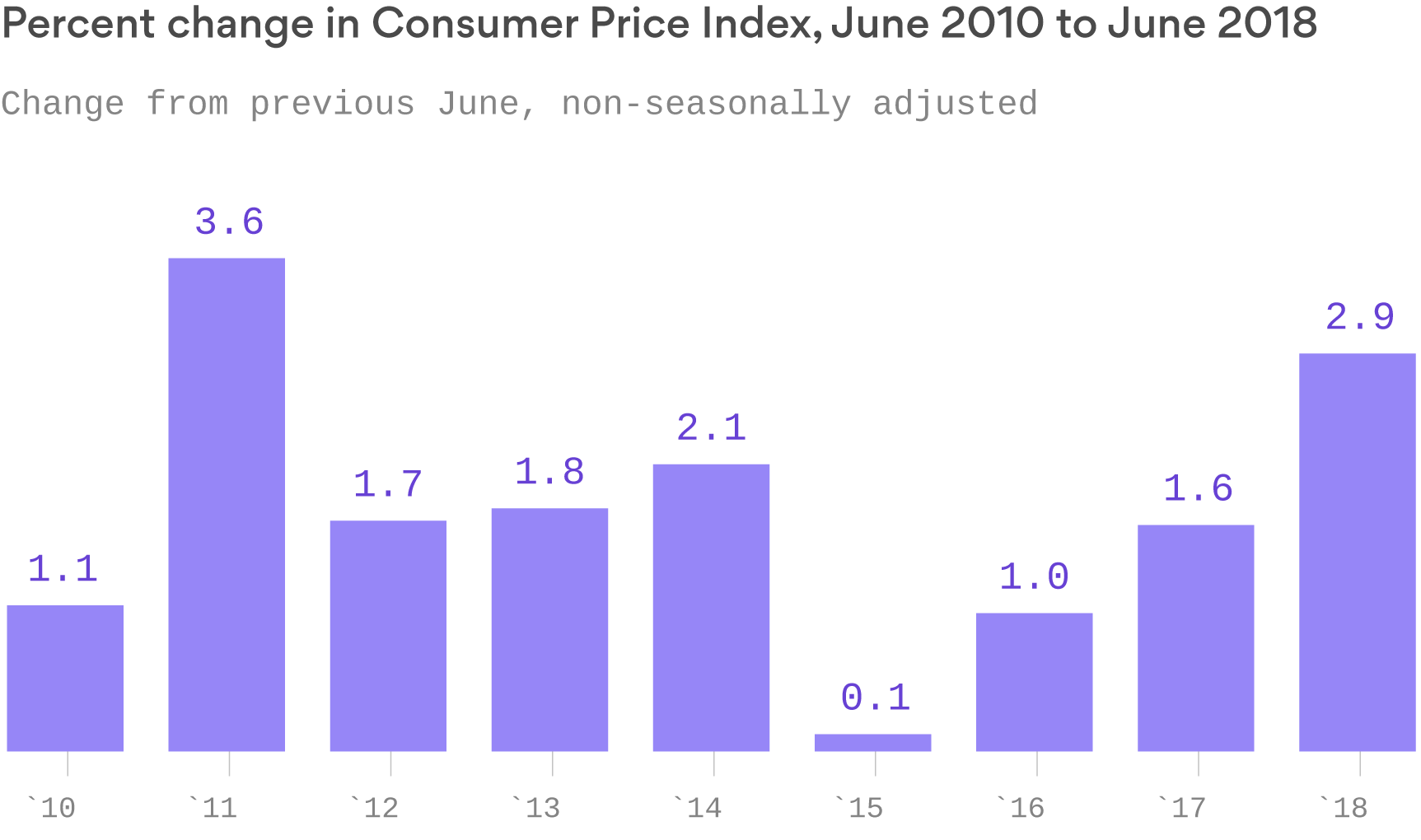 Nearly half of America's annual imports from China could soon come with a 25% tax, the end result of tariffs affecting everything from individual consumer buying decisions to long-term corporate investments.
The latest: China has threatened to tax another $60 billion worth of U.S. imports, a proportionate response to a $200 billion threat from the U.S. on Wednesday. The list of threatened goods ranges from foodstuffs to machinery and auto parts.
Why it matters: President Trump, like his Chinese counterpart Xi Jinping, hopes to win at the bargaining table. But U.S. trade wars on three continents risk unleashing inflation that hits consumers, along with business uncertainty that could hamper corporate investment.
How it's playing:
Be smart: Trump is gambling he can break someone who is an autocrat and doesn't have to worry about domestic politics. Not surprisingly, it's not working. 
Flashback: Hyperlocal headlines illustrate impact of Trump's trade war
Our deep dive: A new era of global trade wars
P.S. One surprise winner of the trade war is Hong Kong, which benefits from American exporters desperate to offload tariff-free fruit, the South China Morning Post reports.
Go deeper