New Ebola outbreak declared in the Congo, this time in a war zone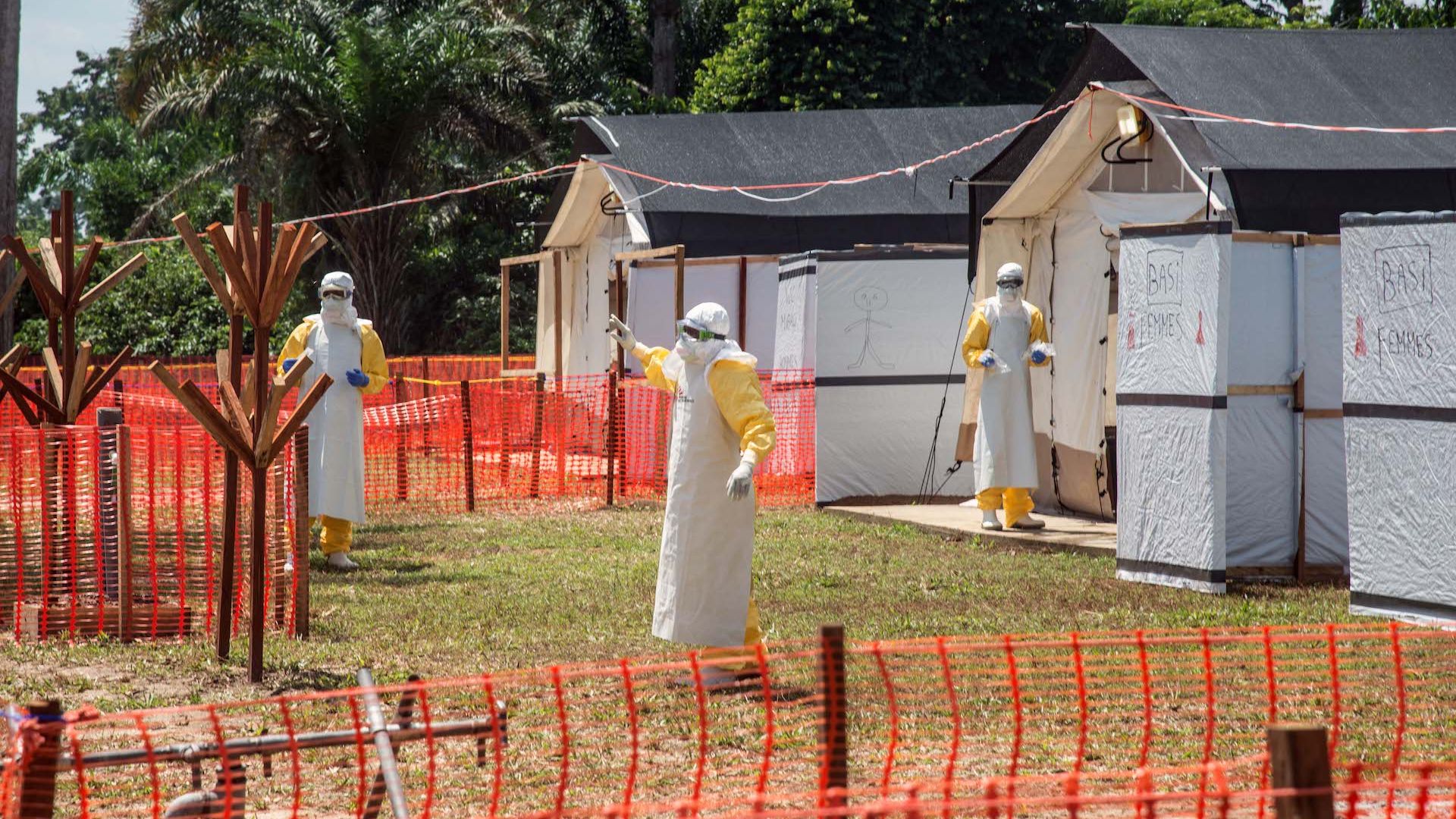 The World Health Organization is responding to another outbreak of the deadly Ebola virus in the Democratic Republic of the Congo, just a week after a previous outbreak was officially declared over.
Why it matters: The new outbreak poses a "high" local and regional threat, the WHO stated Friday, and doctors are facing a challenging setting for responding to this illness due to armed conflict in the area.
The big picture: The outbreak is occurring in the eastern part of the DRC, about 30 miles from the Ugandan border. Peter Salama, deputy director-general for emergency preparedness and response at the WHO, said doctors may need to be escorted by armed guards while going out to villages to trace people who have come into contact with Ebola patients. "We're at the top of the difficulty scale," he said.
"Here we're responding to an outbreak from a high threat pathogen with one of the highest mortality rates of any known diseases but in the context of a war zone"
— Peter Salama, WHO
So far, Salama said, about 20 deaths have been reported, and this number is expected to rise. "It's extremely likely that it's the Ebola Zaire strain," Salama said. This strain is the deadliest of the Ebola strains that have been identified so far. The virus can cause severe headaches, high fever, diarrhea and bleeding.
"We expect overall that the overall case count will rise in the coming days," Salama said.
Ebola outbreaks typically begin when humans come into contact with an animal that carries the virus, such as a bat, Salama said. "It usually starts with contact between humans and the animal kingdom."
The North Kivu Provence, where the outbreak is located, borders both Uganda and Rwanda, and has been in a state of conflict for most of the past 14 years, with thousands of people killed and more than a million displaced. It is home to the largest UN peacekeeping mission in the world, with about 20,000 troops.
The new outbreak is about 1,500 miles from the location of the previous outbreak that was declared over in late July. Salama said authorities were not aware of the new cases at that time, and that it's unlikely this is an extension of the earlier outbreak.
Go deeper