Trump gives criminal justice reform a chance in the Senate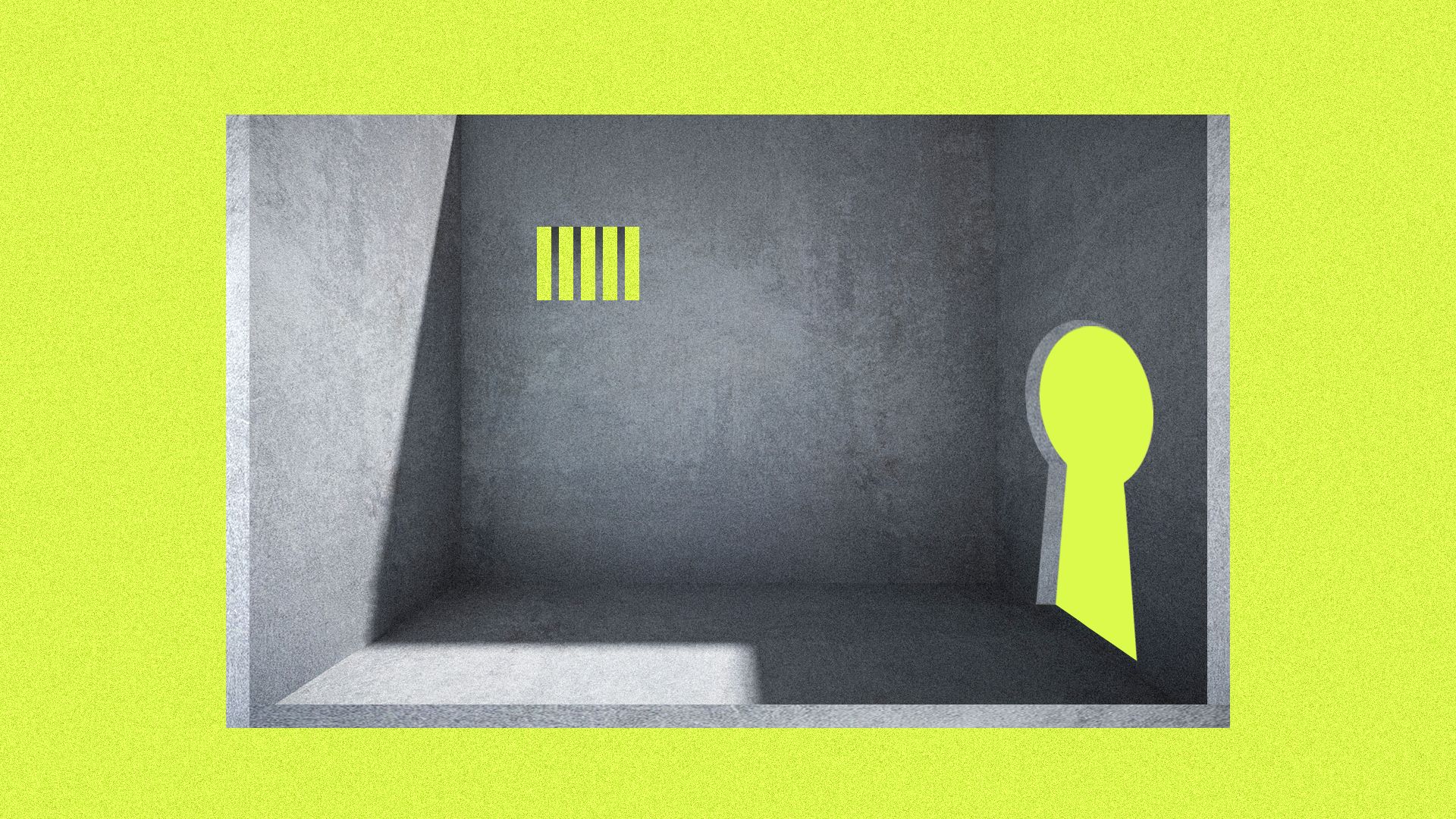 President Trump privately expressed openness Thursday to reforms of federal sentencing guidelines in order to help a prison reform bill move through the Senate, The Hill first reported.
Why it matters: The earlier momentum behind prison reform stopped abruptly in the Senate, with Judiciary Chairman Chuck Grassley (R-Iowa) and Democrats unwilling to support a bill that didn't address harsh sentencing laws. But this compromise could get most players on board — at the same time Senate Majority Leader Mitch McConnell is looking for bipartisan wins.
What's new: Four pieces of Grassley's bill would be added to the prison reform bill that passed the House, according to sources closely involved, that would:
Reduce the mandatory penalty from life to 25 years for a third conviction of certain drug offenses, and from 25-15 years for a second conviction.
Prohibit the doubling up of mandatory sentences for certain gun and drug offenses.
Give judges more discretion in giving less than the mandatory minimum for certain low-level crimes.
Make the 2010 Fair Sentencing Act retroactive, which changed sentencing guidelines to treat offenses involving crack and powder cocaine equally.
Details: The existing bill incentivizes rehabilitation programs, would send around 4,000 prisoners home and provides incarcerated women sanitary products.
The support: A senior White House official told the Hill that Trump is "positively inclined" toward the compromise proposal. And an official told Axios that Trump will "always be very tough on crime," but also "believes in second chances."
Sens. Grassley, Mike Lee and John Cornyn ,as well as several advocates, have told Axios they are encouraged by the latest developments. "We thank President Trump for his leadership to ensure that meaningful criminal justice reform happens this year," said Koch Industries' general counsel Mark Holden.
I think it's clear now that the president is engaged on this issue and is supportive of a reasonable compromise. With his leadership I think we can get a bipartisan deal done.
— Sen. Grassley to Axios
Advocacy groups who had previously withheld support for the bill, such as the Brennan Center, have been welcoming toward the possibility of compromise. Even The Leadership Conference sees the developments as a possible opportunity for getting sentencing reform done.
What to watch: Now that Grassley and Democrats are likely to get on board, all eyes are on Republicans (hardliners like Sen. Tom Cotton aside) to see if they maintain their support even with sentencing.
Cut50 co-founder Jessica Jackson, who's been active on the issue, told Axios they're continuing to work hard "to make sure that both parties are staying healthy on this issue and saying yes where they agree."
Go deeper