Ivanka Trump: American farmers are going to thrive long-term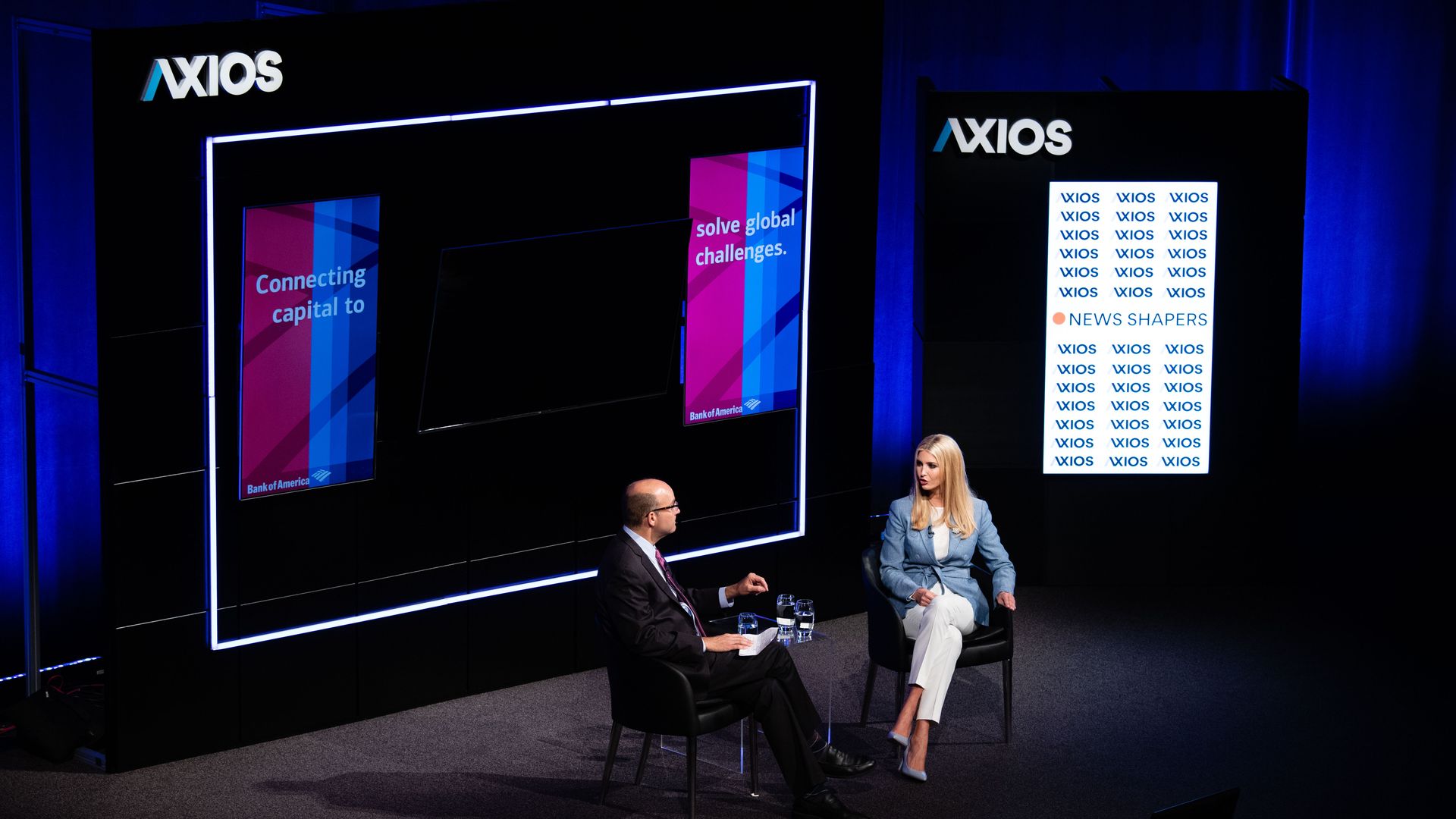 White House adviser Ivanka Trump defended the Trump administration's tariffs on steel and other products as a "temporary pain" at an Axios event Thursday, claiming that farmers will "thrive" long-term as NAFTA and other trade deals are renegotiated in the coming weeks.
"They're patriots and they know that there's some temporary pain, but that the president's fighting for them and that he's going to fix it — and that long-term, they're going to thrive...at some point you do have to right the ship. And we're not looking for — to create an uneven playing field for other countries. They're looking for fair and reciprocal trade deals."
Go deeper with more from the interview: Ivanka breaks with her dad on media as "enemy of the people."
Get more stories like this by signing up for our daily morning newsletter, Axios AM. 
Go deeper