Poll: 71% of business owners want more China tariffs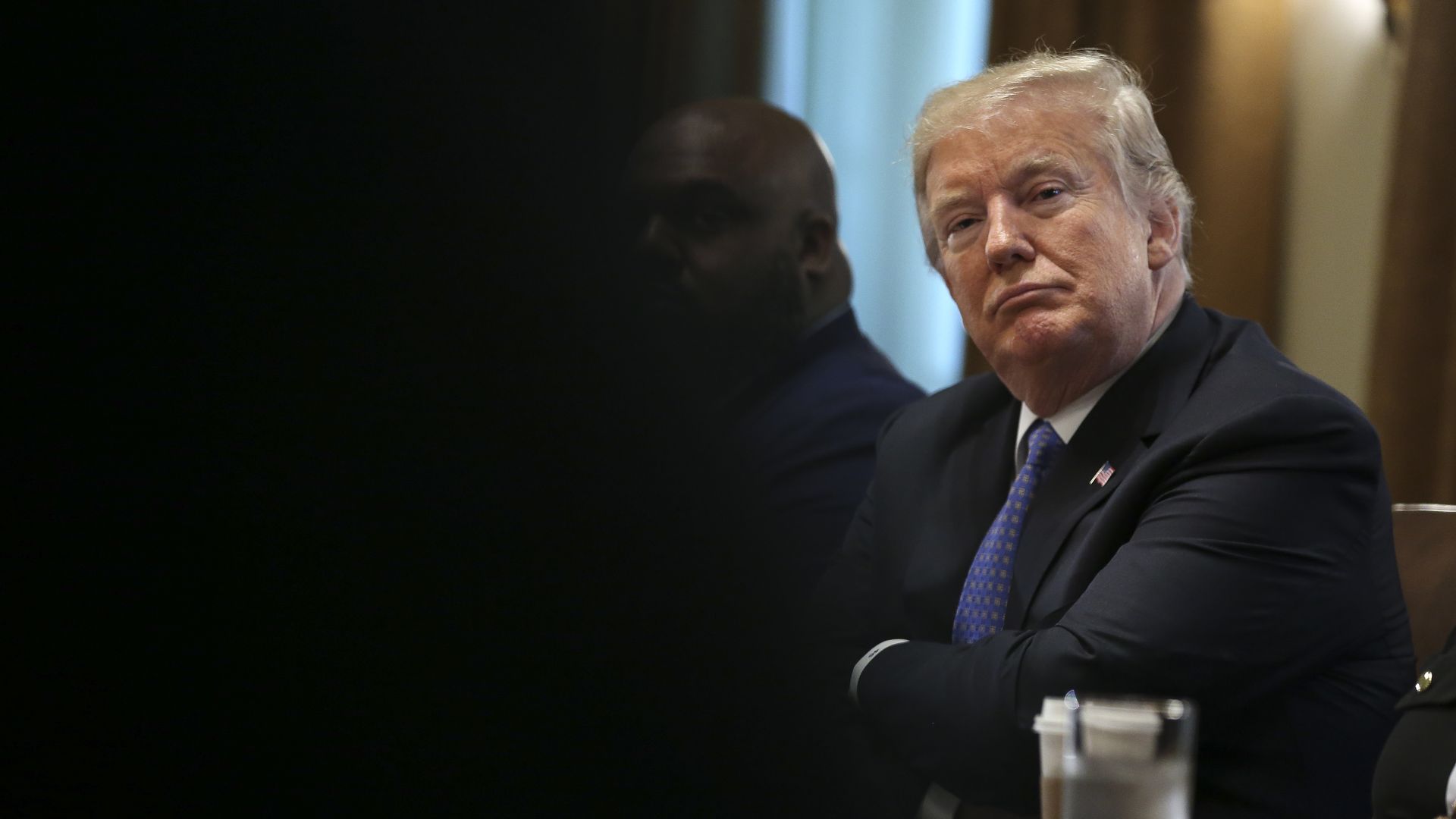 A majority of business owners, including small business owners, surveyed in a new poll support additional tariffs on China, Mexico, Europe and Canada, although most expect negative effects on the economy if there's a trade war, according to new UBS polling provided exclusively to Axios.
Why it matters: Trump has faced trade retaliation from allies and harsh criticism over his tariffs from both sides of the aisle —most recently from the conservative Koch network, but this polling paints a more nuanced picture of public opinion on the issue.
One likely reason for the support for tariffs is that business owners tend to be more U.S. focused, Michael Crook, Head of Americas UHNW and Institutional Strategy at UBS, told Axios. This could lead to the perception that additional trade barriers for foreign imports would give them less competition. Business owners also tend to be more Republican-leaning, he added.
The other side: While 59% of the high net worth investors surveyed by UBS also support more tariffs on Chinese exports, less than half wanted additional tariffs on Canada, Mexico or the EU.
By the numbers:
Percentage support for tariffs among business owners: China (71%), Mexico (66%), Europe (64%) and Canada (60%).
Almost half of business owners said a trade war would have a negative impact on the economy.
Worth noting: 44%, a plurality, think it would have a positive impact on their own business— up 21% since April.
Similarly, in a recent Gallup poll, Americans were most likely to say tariffs were harmful rather than helpful to the U.S. economy, but a majority did not see them affecting their employers.
Business owners seem far more concerned about the possibility of a trade war with China than investors. 69% of business owners said they were concerned, while only 31% of investors said that they thought the trade disputes with China were the start of a trade war.
However, fewer investors think the dispute is "more talk than action" than did a few months ago, dropping from 62% in April to 42% in July.
Details on the survey: In mid-July, UBS interviewed 501 high net worth investors and 300 business owners making at least $250k in annual revenue and with at least one other employee other than themselves. Business owners worked in more than 20 industries . There's a 6% margin of error for business owners and 4.5% for investors.
Go deeper