The Senate won't get all of Kavanaugh's files until late October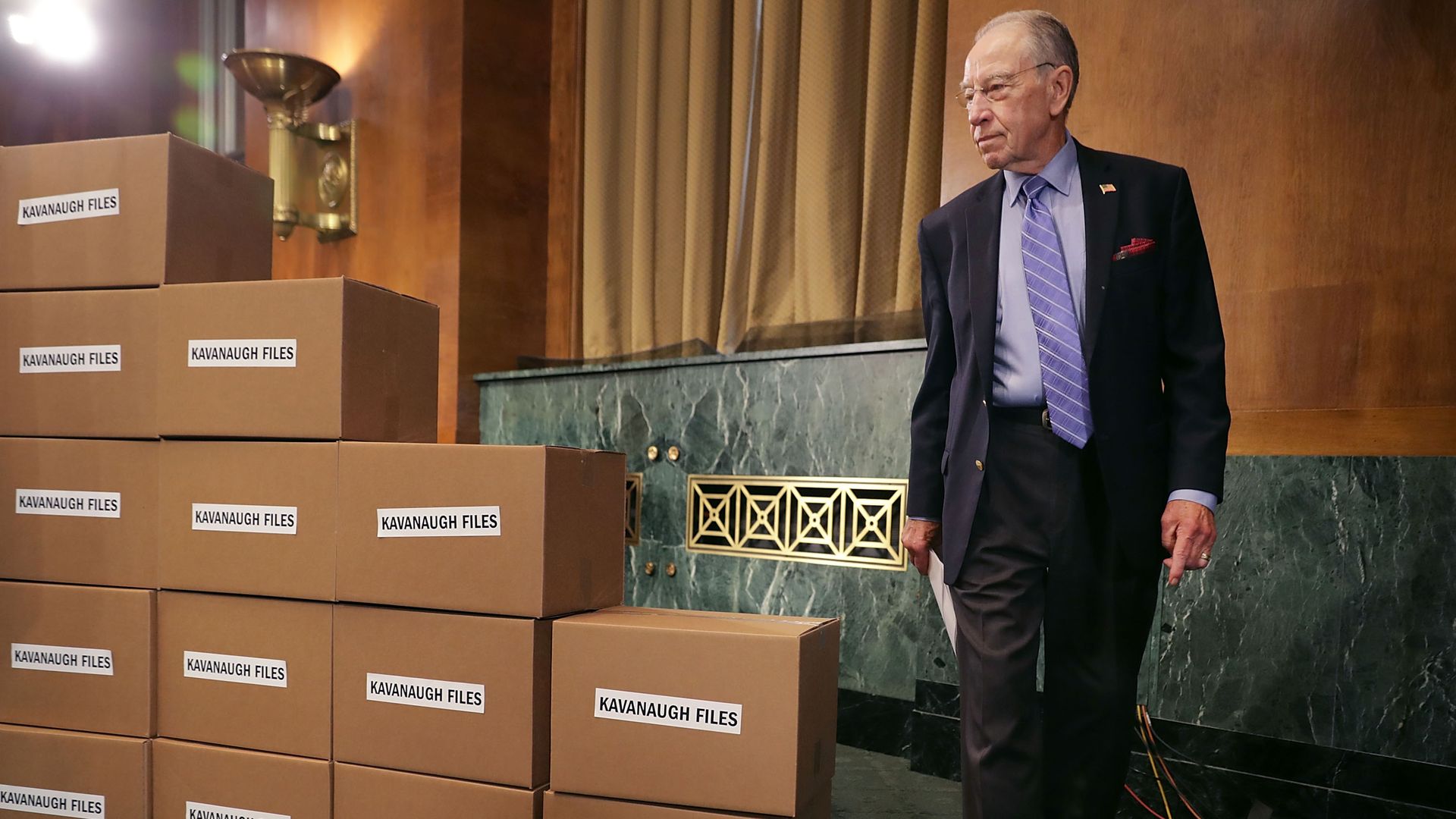 Senate Republicans will not receive the more than 900,000 pages of documents requested on Supreme Court nominee Brett Kavanaugh until the end of October, the National Archives told Senate Judiciary Chairman Chuck Grassley (R-IA) on Thursday, the Washington Post reports.
Why it matters: Although around 300,000 files will be ready by August 20th, October is cutting it close to the midterm elections to review all of the documents, which could make it difficult for the Senate to confirm Kavanaugh before then. But at this point, Republicans are expected to hold on to the majority in the Senate, and Kavanaugh remains likely to get confirmed.
Grassley's office told reporters in a statement they will receive 125,000 pages on Kavanaugh today.
"As a result, I expect the committee will be able to undertake its thorough review process along the same timeline set in previous Supreme Court confirmations," he said. Grassley intends to hold a hearing in September.
Go deeper