The big picture: Automakers invest in China due to Trump's trade war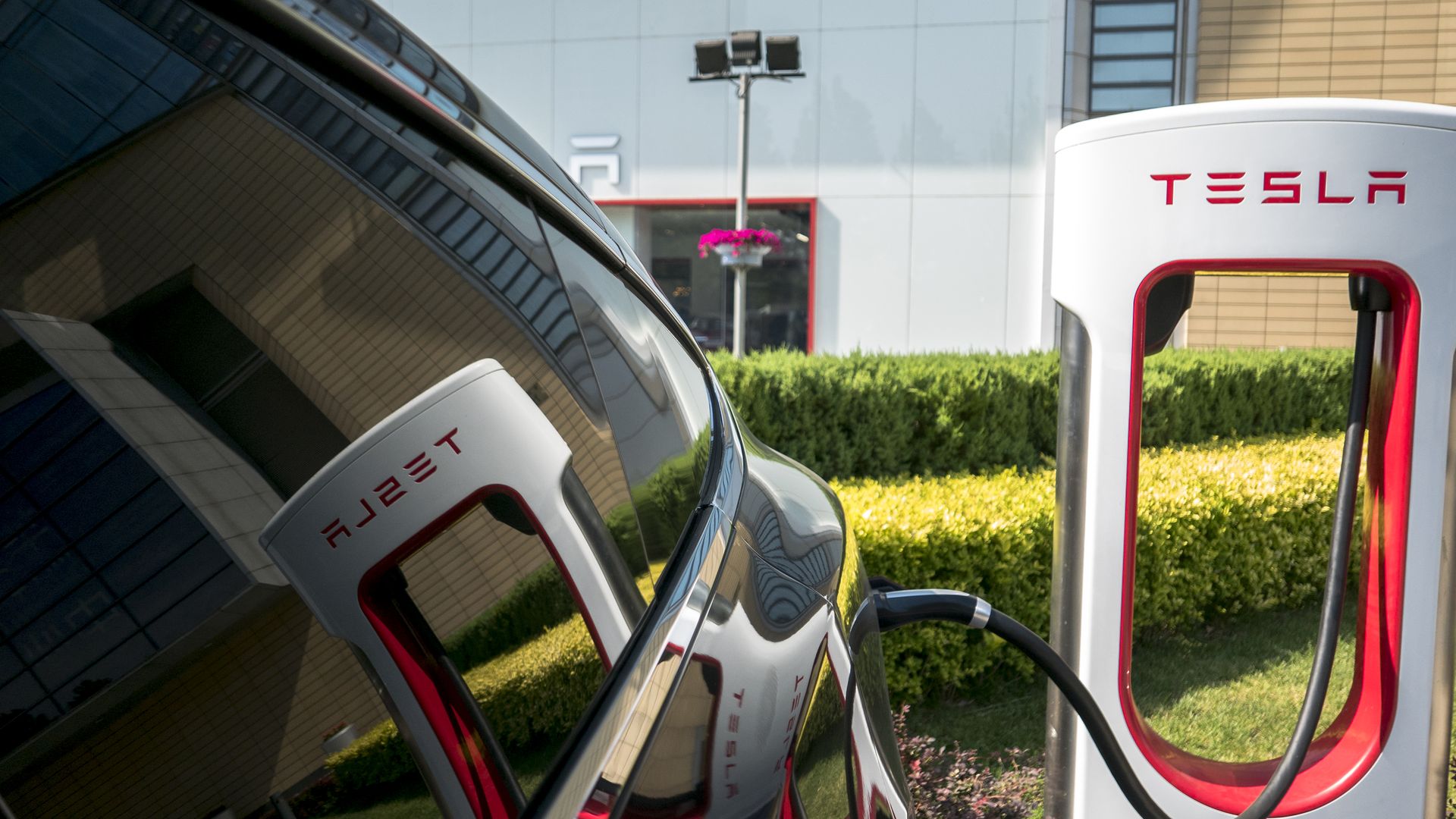 American-made cars are among the hardest-hit products in the U.S.-China trade war, facing a 40% import tariff in China — and some automakers are weathering the storm by doubling down on Chinese operations.
Why it matters: Moving into China is a natural step for big automakers looking to crack the world's fastest-growing car market, but tariffs provide a big incentive to accelerate those plans. Their investments in factories and in research and development on Chinese soil could give China a long-term advantage when it comes to building the electric and autonomous vehicles of the future.
The big picture
BMW expects a 5–10% bump in Chinese sales this year, despite tariffs, because it has shifted manufacturing to Asia, Reuters reports.
The automaker now builds X3s intended for the Chinese market in China, so it doesn't have to export the model from Spartanburg, South Carolina. That raises the total number of BMW models manufactured in China to six. BMW also imports its X5 to China from Thailand.
Tesla wants to build a massive Chinese factory in part to weather the trade war.
Volkswagen is partnering with China as it plots its move to electric vehicles.
Volkswagen says it will invest $12 billion in the Chinese market by 2025, per Bloomberg, and expects China to be the largest market for its electric vehicles.
The bottom line: While the Trump administration launched a global trade war with the goal of bolstering U.S. manufacturing, the trade war's unintended consequences could far outlast the conflict itself.
Go deeper