3 Russian journalists killed in Central African Republic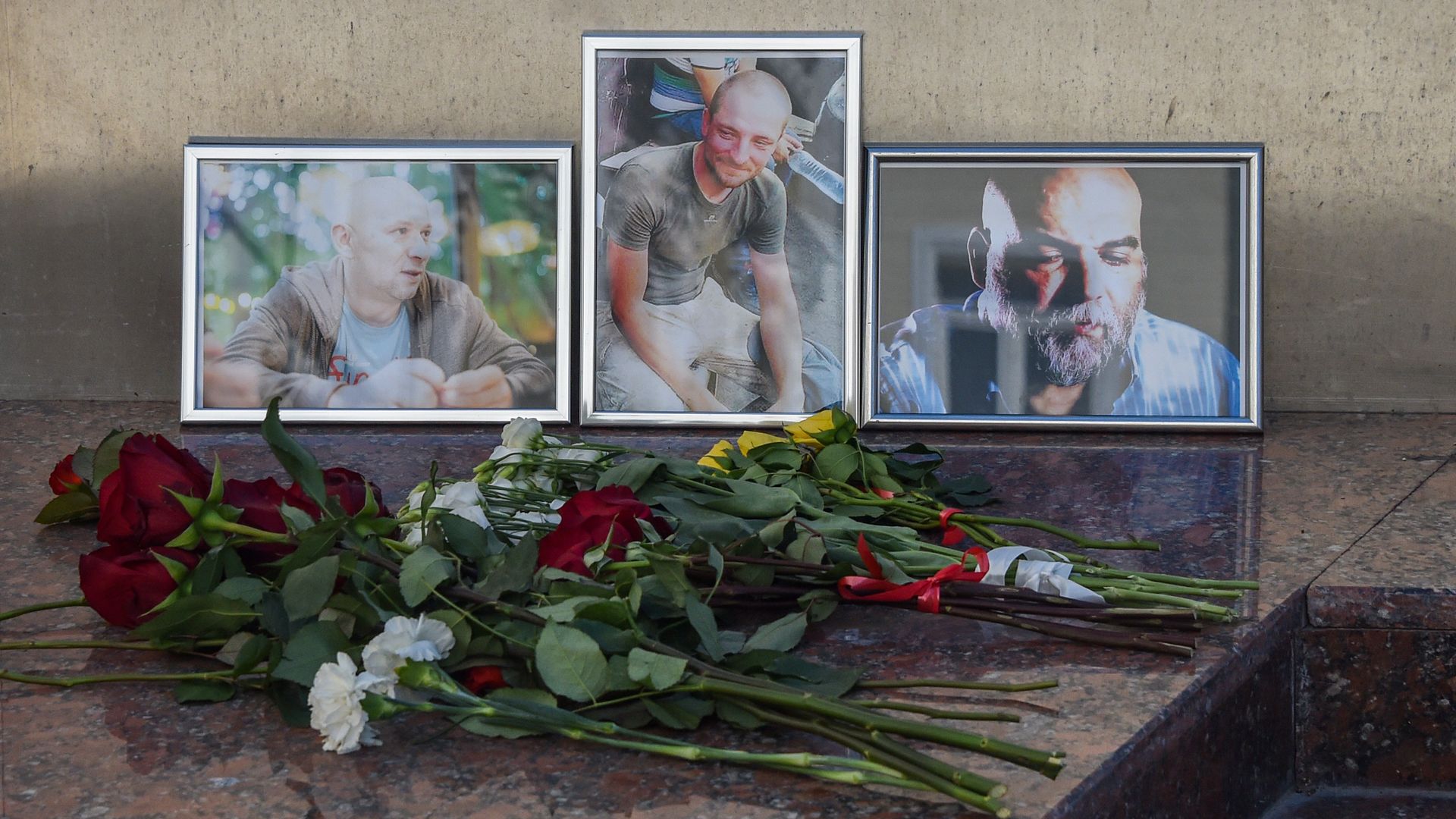 Three Russian journalists investigating a private military contractor called Wagner Group were ambushed and killed in the Central African Republic, reports BBC News.
The big picture: Those responsible for the ambush have not been identified. Wagner Group is a Russian paramilitary organization with contractors involved in conflicts all over the world, including the Syrian Civil War. Believed to have ties to the Russian oligarch known as "Putin's Chef," Wagner's mercenaries were involved in a February attack on U.S. troops in Syria that was the deadliest U.S.-Russia clash since the Cold War, according to WashPost.
Go deeper