Scoop: Israel swears its Jewish "nation-state" law won't cause discrimination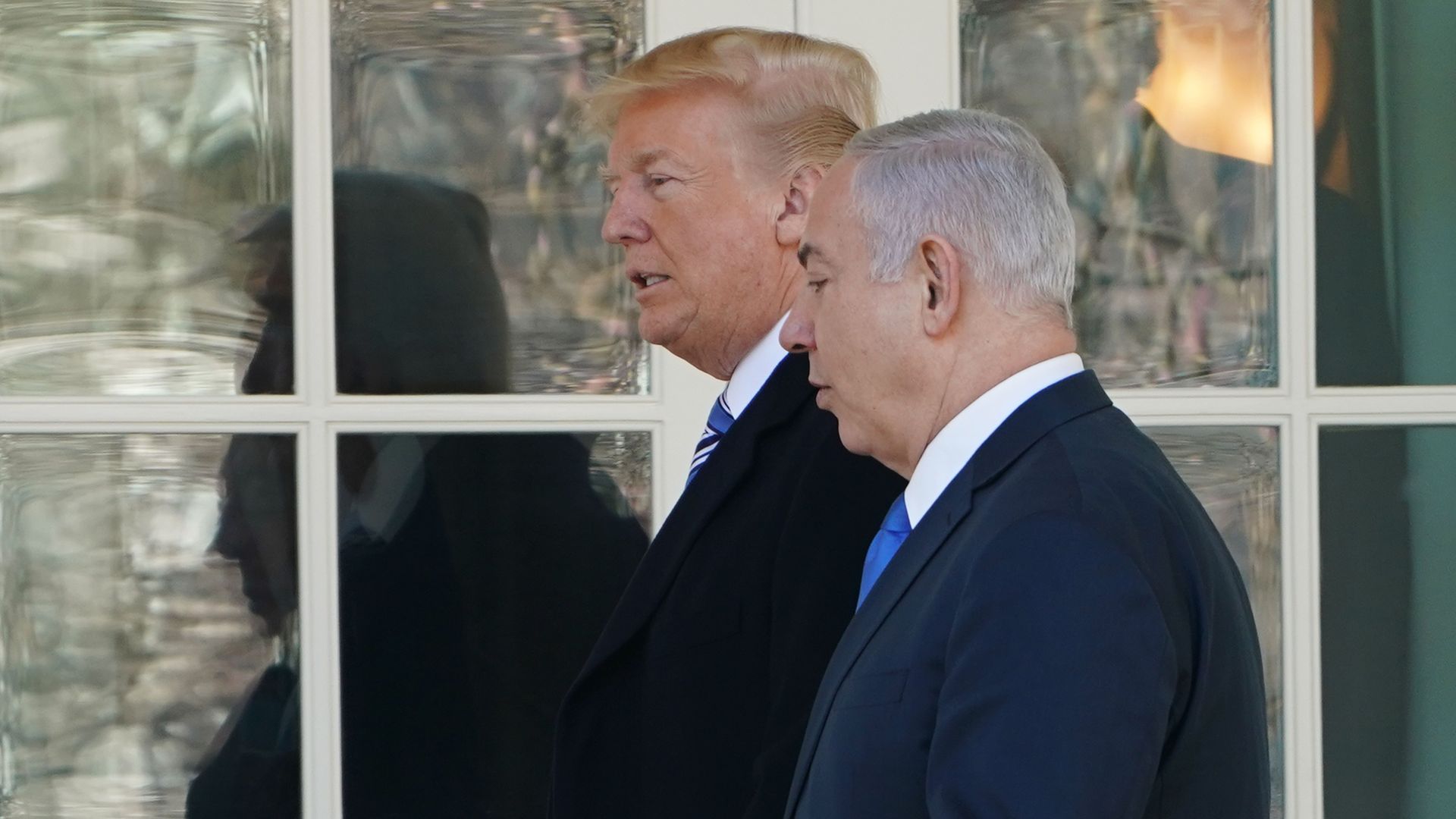 Senior Israeli officials have promised Trump administration officials the controversial "Jewish Nation State" law passed two weeks ago by the Israeli Knesset will not lead to discrimination against any minority groups based on race, religion or gender, a source with direct knowledge tells me.
Why it matters: Senior U.S. officials asked senior officials in the Israeli Prime Minister's office for clarification over the law, which is mostly symbolic but highly offensive to Israel's Arab citizens, who see it as another step by the government to prevent them from being treated equally. In the medium and long-term, it could be used as a legal basis for discrimination against non-Jewish citizens in Israel.
The Israeli Prime Minister's office confirmed the issue was raised during a meeting between Netanyahu's chief of staff, Yoav Horowitz, and U.S. ambassador David Friedman. Netanyahu's office added that the issue was discussed as part of an update on domestic issues and there was no criticism or request for clarification from the U.S. side.
One of the clauses in the law which raised questions among U.S. officials had to do with "Jewish settlement". According to this clause, "The state views the development of Jewish settlement as a national value and will act to encourage and promote its establishment and consolidation." The Trump administration was unsure what the practical meaning of this clause might be, and whether it would lead to discrimination against minority groups.
At this stage, the U.S. accepts the clarifications from Netanyahu's office. Nevertheless the U.S. is following the protests in Israel against the bill, and criticism about it in the Jewish community in America. One of the critics of the law was Alan Dershowitz, who is perceived as being close to President Trump. Dershowitz spoke publicly against the law in an interview to I24 news channel and said it gives ammunition to Israel's enemies.
The Trump administration discussed the law with Israel in private without issuing any public statement. State Department spokeswoman Heather Nauert dodged questions about the law last week.
"We hesitate to respond - or to answer questions about other country's legislation, much like we don't comment on pending legislation. We are certainly aware of that new law. I'd have to refer you to the Government of Israel for the specifics of that law and their position on that. But I can tell as a general matter, and as it pertains to this, that we believe in equality of all persons before the law."
— Nauert
Since the law passed there has been widespread protest against it among the Druze minority in Israel, which serves in the Israeli Defense Forces, unlike most other elements of the Arab community in Israel.
Go deeper