The fall foretold: A preview of epic days to come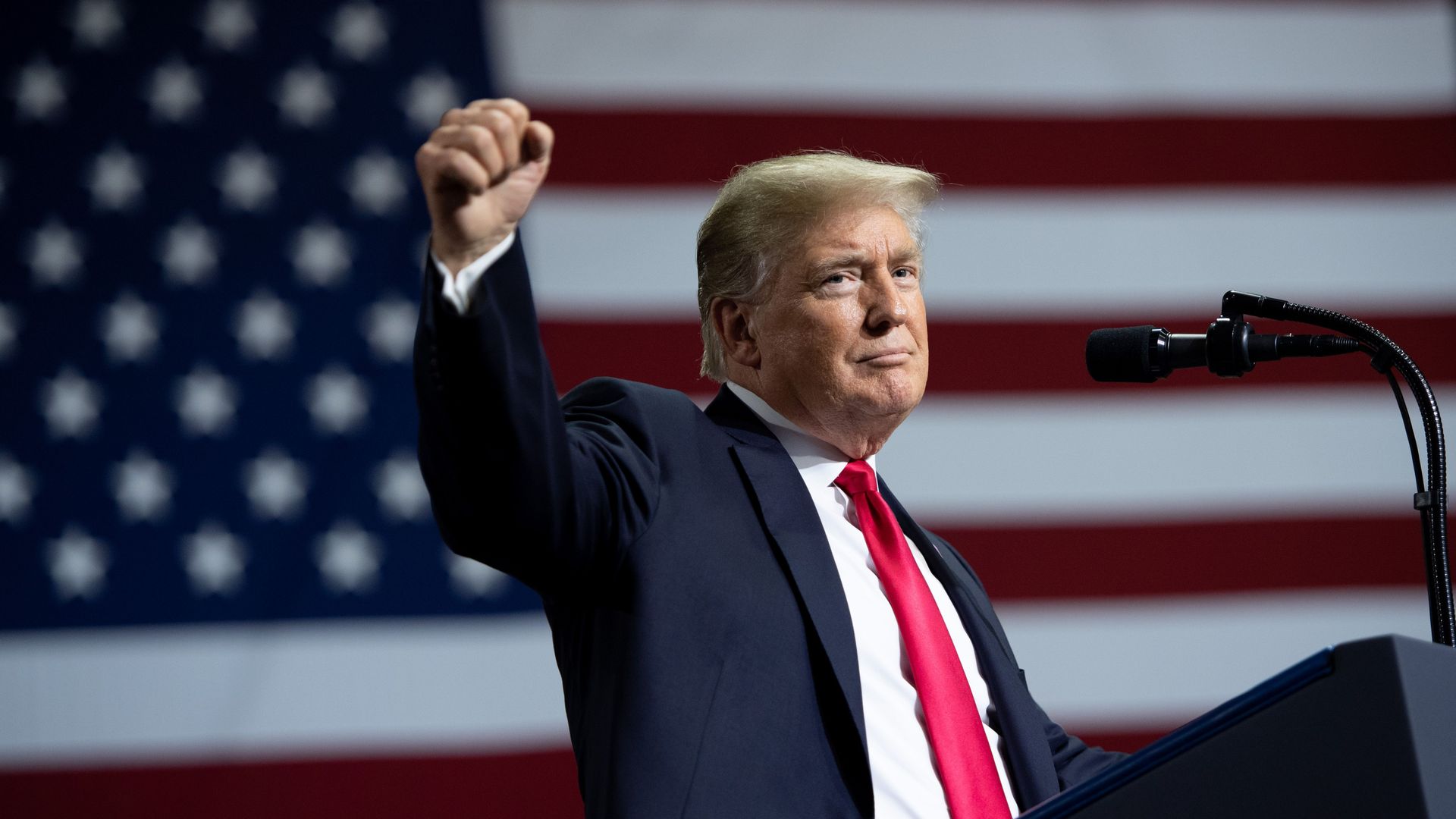 Squint at the colorful, consequential news of the past 24 hours, and you see a preview of special counsel Robert Mueller's report(s) — plus a glimpse of the debates that will divide America through the fall, and heading into the presidential campaigns of 2020.
How it started: President Trump set the tone for the day by tweeting at 7:58 a.m.: "Collusion is not a crime, but that doesn't matter because there was No Collusion."
Then came the first day of the first trial stemming from Mueller's investigation. The headline out of opening statements at the trial of Paul Manafort, Trump's former campaign chair, at the federal courthouse in Alexandria, Va.:
"Assistant U.S. Attorney Uzo Asonye offered some new numbers and details on Paul Manafort's income and spending, saying the $60 million he made in Ukraine was only between 2010 and 2014," the WashPost reported. "He had a $15,000 jacket, Asonye said, 'made from an ostrich.'"
The WashPost's Bob Costa told Brian Williams on MSNBC that Manafort's quest for a presidential pardon could be hurt by the fact that the trial isn't televised, with reporters taking notes the old-fashioned way: "If you're playing for anything with President Trump, you almost have to appear on television."
Shortly before the jury was seated in early afternoon, Facebook announced what the N.Y. Times called "a political influence campaign that was potentially built to disrupt the midterm elections."
"The company did not definitively link the campaign to Russia. But Facebook officials said some of the tools and techniques used by the accounts were similar to those used by the [Kremlin-linked] Internet Research Agency."
A few hours later, as if teleporting himself to a comfy parallel universe, Trump hopped on Air Force One and flew to Tampa for a "Make America Great Again Rally" where the president's rhetoric (carried live on Fox News and Fox Business, but not MSNBC or CNN) was as over-the-top as we've seen:
"We may have to do some pretty drastic things, but we're gonna get [the wall]. Because the Democrats ... are not ... allowing our values to take place in our country."
On "the gang members ... the drug dealers and the child predators and the criminal aliens": "We're throwing them the hell out of our country."
"Remember the attack on 'Merry Christmas'? They're not attacking it anymore — everyone's happy to say it. That was under siege. ... Now they're all putting up 'Merry Christmas' again. And that's because — only because — of our campaign."
"If ... the Democrats had won ... they would have opened your borders, gotten rid of law enforcement. ... And instead of going up, the market [in the middle of a nine-year bull run] would be half of what it was, if we're lucky."
AP fact check: "Trump wrongly claimed that shoppers need to show photo identification to buy groceries."
Amid all this, Watergate sleuths Woodward and Bernstein are back in the news:
Carl Bernstein was one of three bylines on a CNN report last week that Trump lawyer Michael Cohen is prepared to testify that Trump knew about the June 2016 Trump Tower meeting with Russians.
Be smart: All this foreshadows events that will unfold against the heat of the midterms and Trump's reelection campaign, promising hot days to come — with no respite for a divided, angry America that's only digging in.
Go deeper