Canadian AI summer school shows its global ambition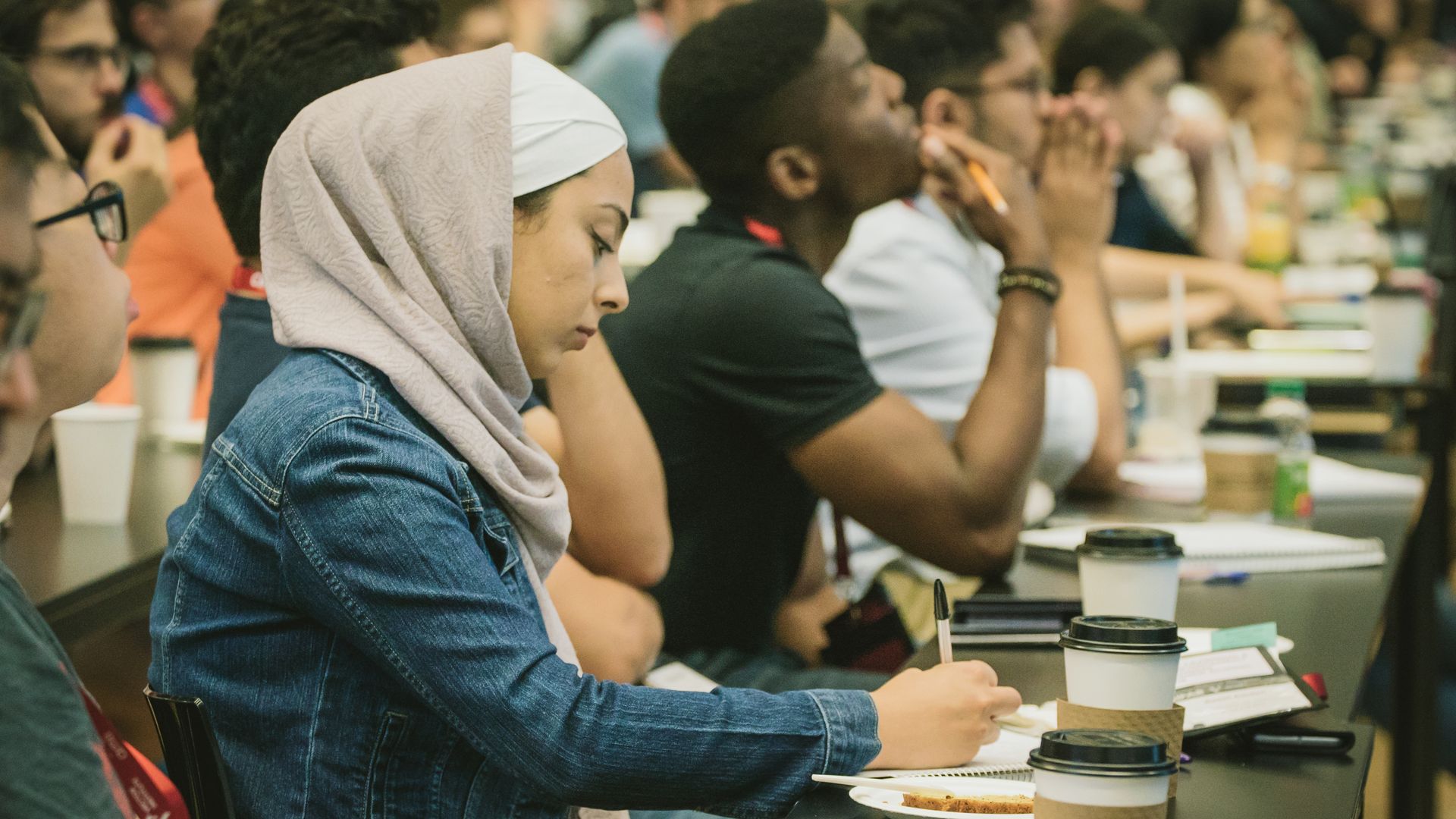 Amid an intense global race to develop artificial intelligence, Canada — home to some of the field's pioneers, and among the most aggressive nations in the contest — is running a boot camp for students this week to beef up its chances to share in the AI future.
What's going on: More than 250 students and researchers from 20 countries are in Toronto, where Canada is attempting to attract as much of the world's best AI talent it can by showcasing itself as a first-rate center for research.
Canada has set a goal of recruiting 25 world class AI researchers from outside the country to chair academic programs, according to Elissa Strome of the Canadian Institute for Advanced Research. The country is specifically looking to lead in the responsible use and social impact of AI:
The scene: The attendees at the summer school — run for more than 10 consecutive years — are largely students and some industry and academic researchers, who come from computer science, neuroscience, quantum computing and medical fields.
The big picture: There is high demand for AI experts as countries clamber for a top position in the global race. Training and retaining a highly skilled AI talent pool will be key to winning, according to a study by the Center for a New American Security.
The even bigger picture: Annual entry-level salaries in AI at large tech companies can top $300,000, according to the NYT.
What's next: Bengio says future summer schools and education in the field should include philosophers, lawyers, economists and social scientists, all of them discussing how AI should be used. And, he says, "government and funding agencies need to make sure scholars in social sciences and the humanities are involved and funded."
Go deeper