Tom Steyer is becoming the Koch Network of the left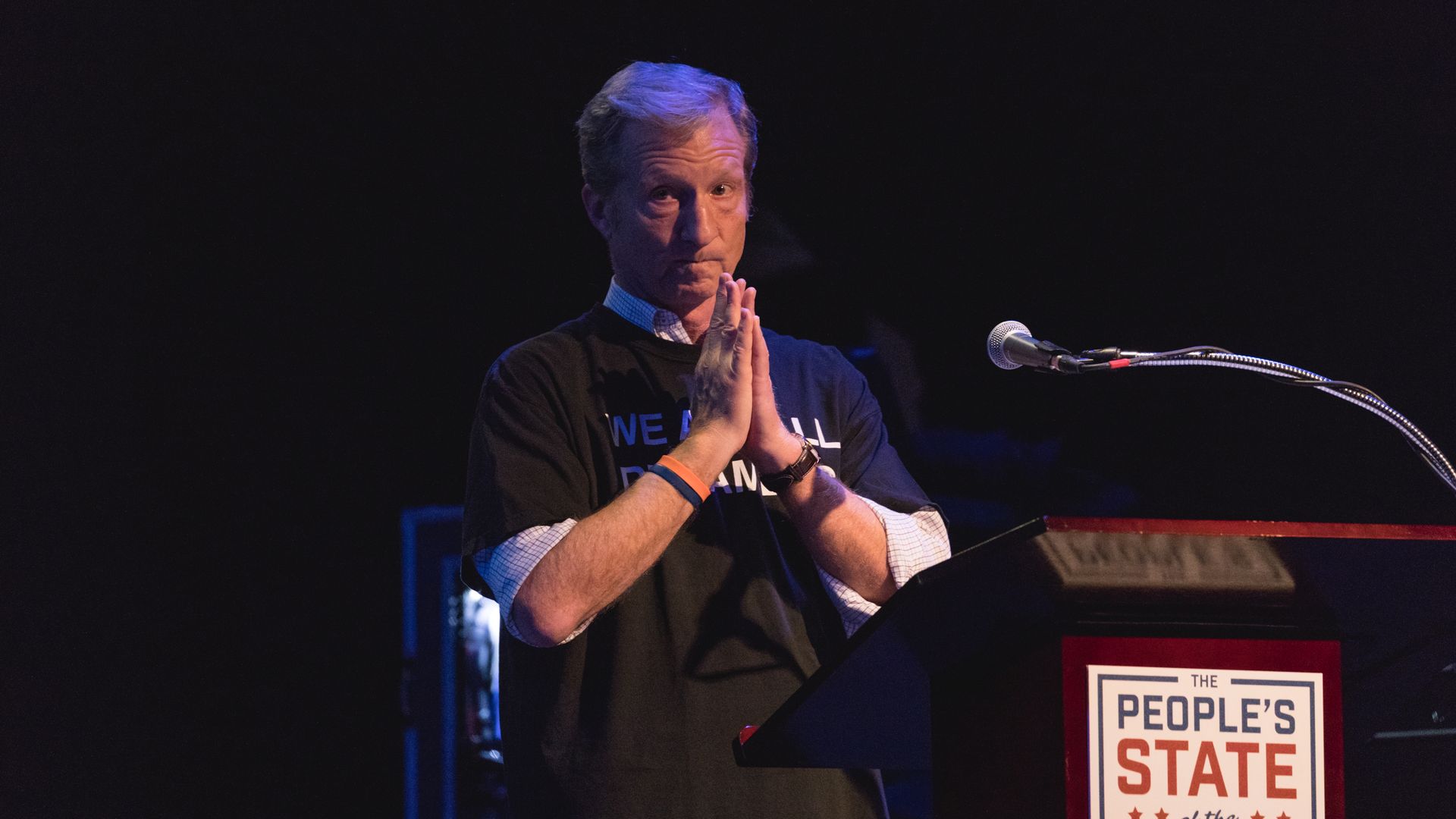 Tom Steyer plans to invest at least $110 million in the 2018 midterms, per Politico's Edward Isaac-Dovere.
Why it matters: Steyer is creating a robust political operation that not only rivals the conservative Koch Network, but that makes him the biggest individual source of money and resources for Democrats.
The different groups through which Steyer will invest in the midterms include Need to Impeach, NextGen America (which focuses on youth voter engagement), and For Our Future PAC, which works with local groups and communities ahead of elections.
Politico reports Steyer will have 2,000 volunteers and 1,000 staff members across the network.
The money will primarily go toward House races, but will be spent on everything from mobilizing voters to TV advertisements.
One problem: Democratic leadership is often at odds with Steyer because they don't think calling for impeachment will help them win in November.
Go deeper