The big picture: Terrible teen tweets haunt athletes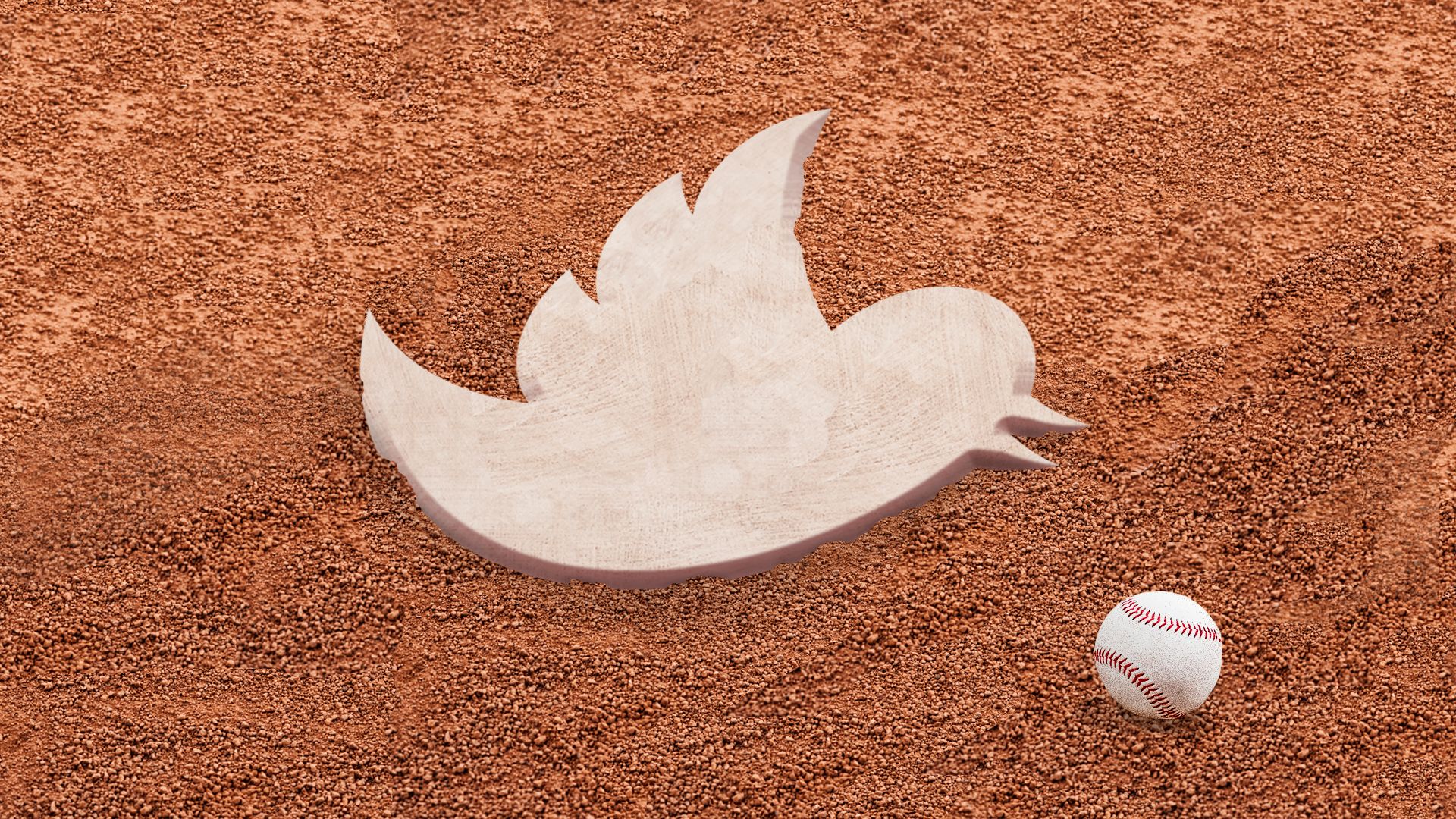 Washington Nationals shortstop Trea Turner issued a statement Sunday night apologizing for offensive tweets that were uncovered from 2011 and 2012, becoming the third Major League Baseball player this month to face the consequences of their unsavory digital footprints, ESPN reports.
Why it matters: For the first time, professional athletes are growing up to face a world where their thoughts and opinions as teenagers are forever preserved in cyberspace. As these scandals increase in frequency, so too will the recognition that 140 characters is more than enough to derail a budding career.
What's happening:
The 25-year-old Turner was 18 when he tweeted homophobic slurs and a racially insensitive joke from a movie. He deleted the tweets after they resurfaced and said in his statement, "[T]hose regrettable actions do not reflect my values or who I am."
Atlanta Braves pitcher Sean Newcomb was cruising through a near no-hitter Sunday when fans resurfaced offensive tweets from when he was 18. He called reporters back into the clubhouse after the game to apologize, and has been ordered to undergo diversity training.
Milwaukee Brewers pitcher Josh Hader will also face diversity training after fans discovered old tweets laced with the n-word halfway through his All Star Game appearance. Nearly a week later, Hader is still in apology mode.
NBC Sports' Craig Calcaterra notes that the fallout from each case follows a predictable pattern: a PR-dictated apology, a statement that the posts don't reflect that person's current views, and league-mandated sensitivity training — which ends up coming off as more of a punitive measure than an exercise of real value.
And this issue goes well beyond the sports world.
James Gunn was fired from his role shepherding Marvel's "Guardians of the Galaxy" franchise earlier this month due to offensive tweets.
Claudia Oshry's "Girl With No Job" show was cancelled by Verizon's Oath earlier this year after a Daily Beast reporter dug up old Twitter posts expressing clear anti-Muslim sentiments.
Even journalists have had to temper their opinions online at the risk of damaging their own careers.
What to expect, from Axios' Sara Fischer: "More users are flocking to ephemeral social media networks, where posts disappear after a certain amount of time, as a result."
Go deeper