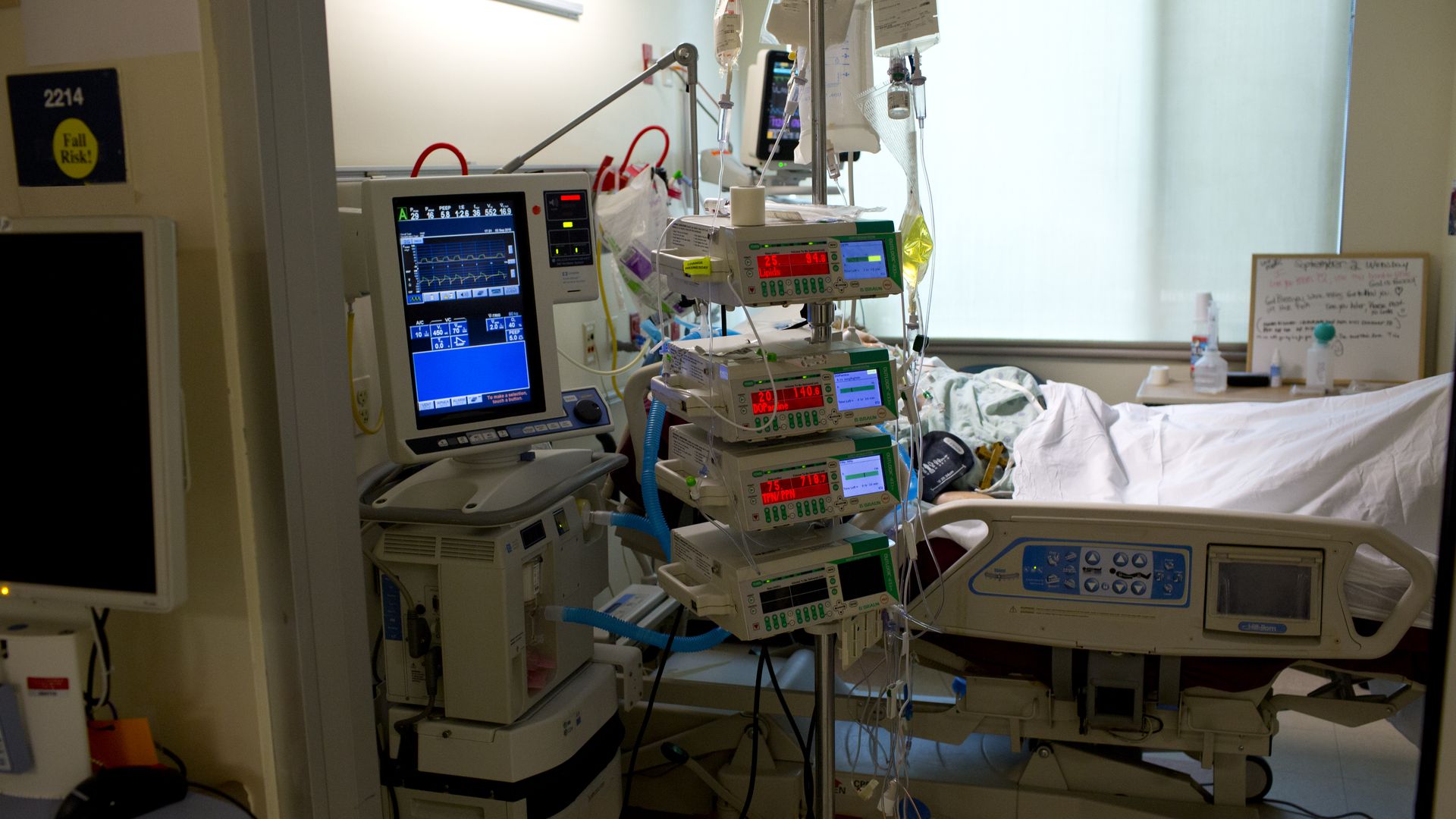 A new study from the Mercatus Center, a libertarian policy center at George Mason University, projects that progressive Democrats' "Medicare for All" plan would cost the government $32.6 trillion over 10 years.
Why it matters: The study concludes that doubling all federal individual and corporate income taxes would not be enough to cover the added costs of the plan.
The backdrop: Democrats intend to make health care a central issue in the 2018 midterms and progressive candidates, like Alexandria Ocasio-Cortez, have been running on "Medicare for All."
What they're saying: Sen. Bernie Sanders, a key backer of the "Medicare for All" proposal, called the study "grossly misleading and biased" in a statement and cited the Mercatus Center's funding from the Koch political network, per Fox News:
"If every major country on earth can guarantee health care to all, and achieve better health outcomes, while spending substantially less per capita than we do, it is absurd for anyone to suggest that the United States cannot do the same."
Worth noting: All told, "Medicare for All" would actually slightly reduce the total amount we pay for health care. But the plan would increase the share of that cost paid through taxes, rather than through insurance premiums or out of pocket.
Go deeper... Democrats' next war: "Medicare for All"
Go deeper