Both parties' way to win the midterms: Trump it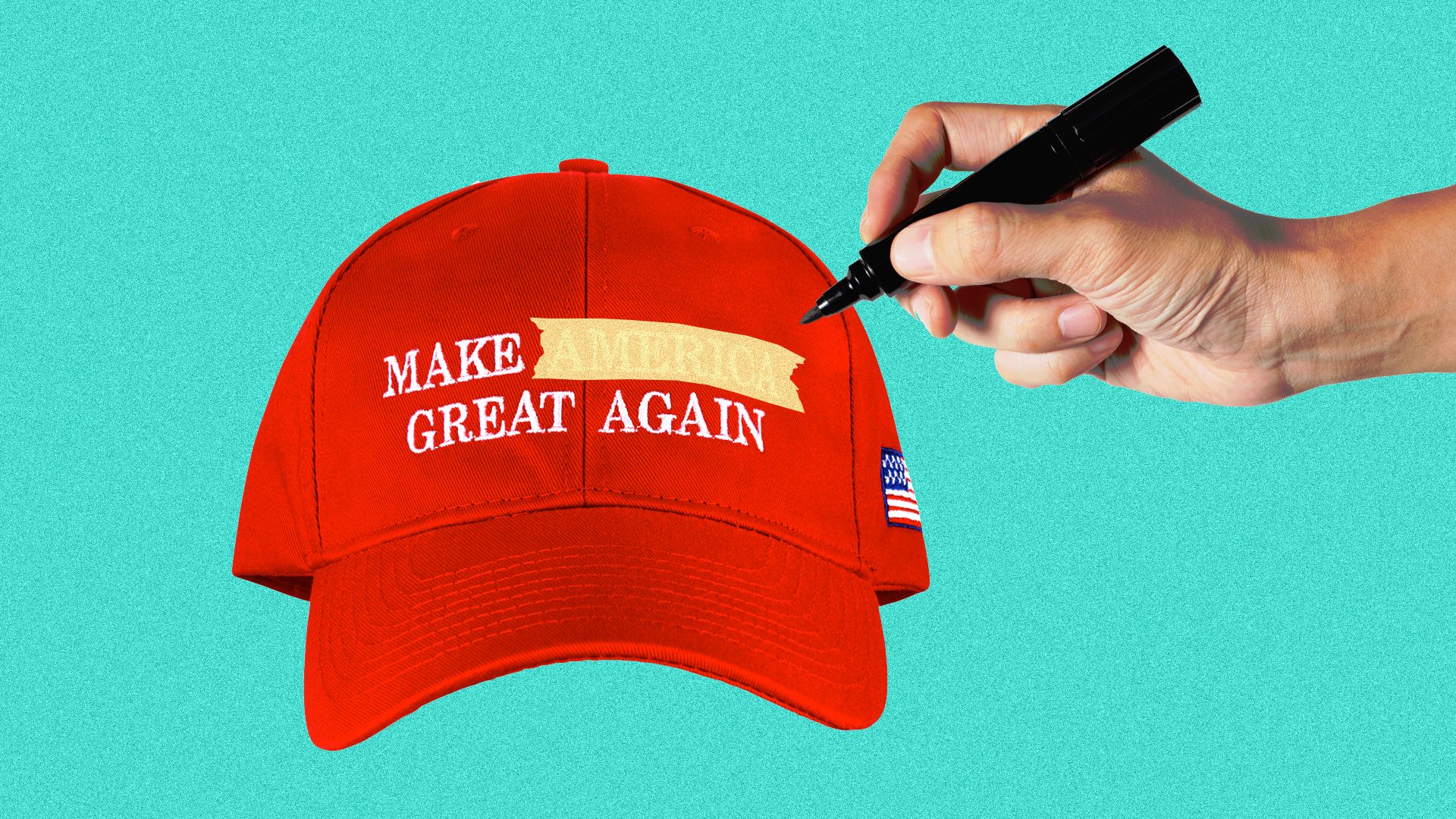 With the midterms 100 days from today, control of Congress — much like everything in politics, media and culture these days — will come down one thing: Trump. 
The big questions: Can Democrats turn Trump venting into anti-Trump voting? And does the Trump bag of tricks — bashing immigration, the media, witch hunts and the MS-13 gang — work for local Republicans, who'll need Trump-like turnout? 
Trump, of course, wants it to be about Trump, telling Fox News' Sean Hannity that he plans to campaign "six or seven days a week when we're 60 days out" — just after Labor Day.
And so do Dems. In this year's opening wave of ads for Congress, Trump was mentioned in nearly 40% of GOP ads — and in 27% of Democratic ads, USA Today reported using data from Kantar Media.
The Boston Globe's Matt Viser found the same phenomenon in ads for Florida governor and elsewhere — nationally, more than a quarter of political ads mention Trump.
Ken Goldstein, a professor at the University of San Francisco who has done extensive research on political ads, told Viser this is a perfect storm for presidential mentions: "In 2002 you had pro-incumbent president ads. In 2010, it was all anti-incumbent president ads. And then this year, it's both."
National Journal's Josh Kraushaar notes the president's winning record with primary endorsements:
"Trump is the GOP's King Midas, turning even some underwhelming candidates into unbeatable juggernauts — at least among rank-and-file Republican voters."
But here's one of the reasons Dems are favored to take the House: For some vulnerable Republicans running in swing districts, not only does the Trump bag of tricks not work for them, they believe it actively hurts them.
Rep. Carlos Curbelo, who represents part of Miami-Dade County, is a good example. He has quietly made it known to the White House he wants the president nowhere near his district. He's proposed a tax on carbon dioxide emissions, and committed other Trumpian apostasies like enthusiastically supporting Dreamers.
The White House is dealing with this problem by dispatching Vice President Pence to House districts throughout the country, and saving Trump for big rallies in places where he remains popular and can make a difference by revving up the base.
This summer, Hurricane Trump has become a net negative for more Rs:
A top Republican operative tells me: "Last month we would have kept the House. Last 30 days have been bad. Will always be a lot about Trump, which is OK, but can't be like [the] last month."
"Kids at border and Putin created so much noise [that it was] impossible for anything else to get through. Before that, we could have a conversation and offer a choice for November."
Be smart: Trump's approval rating in his own party is a lofty 88% — nearly a record at this point in a presidency. So he's definitely a turnout asset. But given how divisive he is, he just happens to be a turnout asset for both sides.
Go deeper